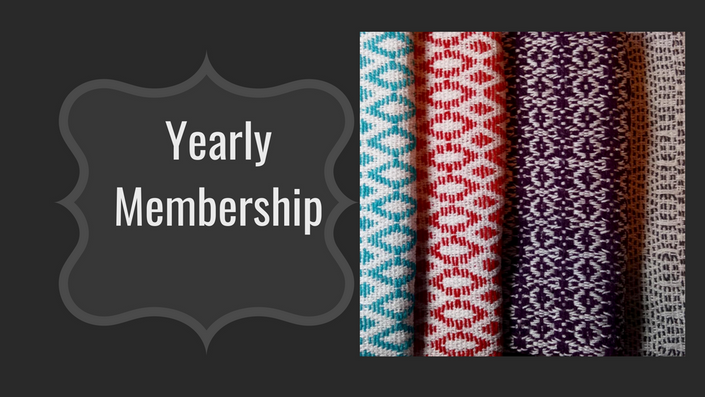 Yearly Membership, access to the class library*
Access to the class library, any time for an annual fee* All prices are in US dollars
Have access to a library of classes for a full year. Includes many lessons that are not available as single class purchases.

*Excludes feature classes or courses (Weaving Boot Camp, Three Heddle Adventures and Japanese Journey).

"I love your teachings! I found you over a year ago and your ways have continued to amaze me. I recently bought the Ashford 8 shaft table loom plus the Inkle loom and will continue to develop as a weaver with your school.Thank you so much for sharing your passion and for your great talent for teaching."
Helene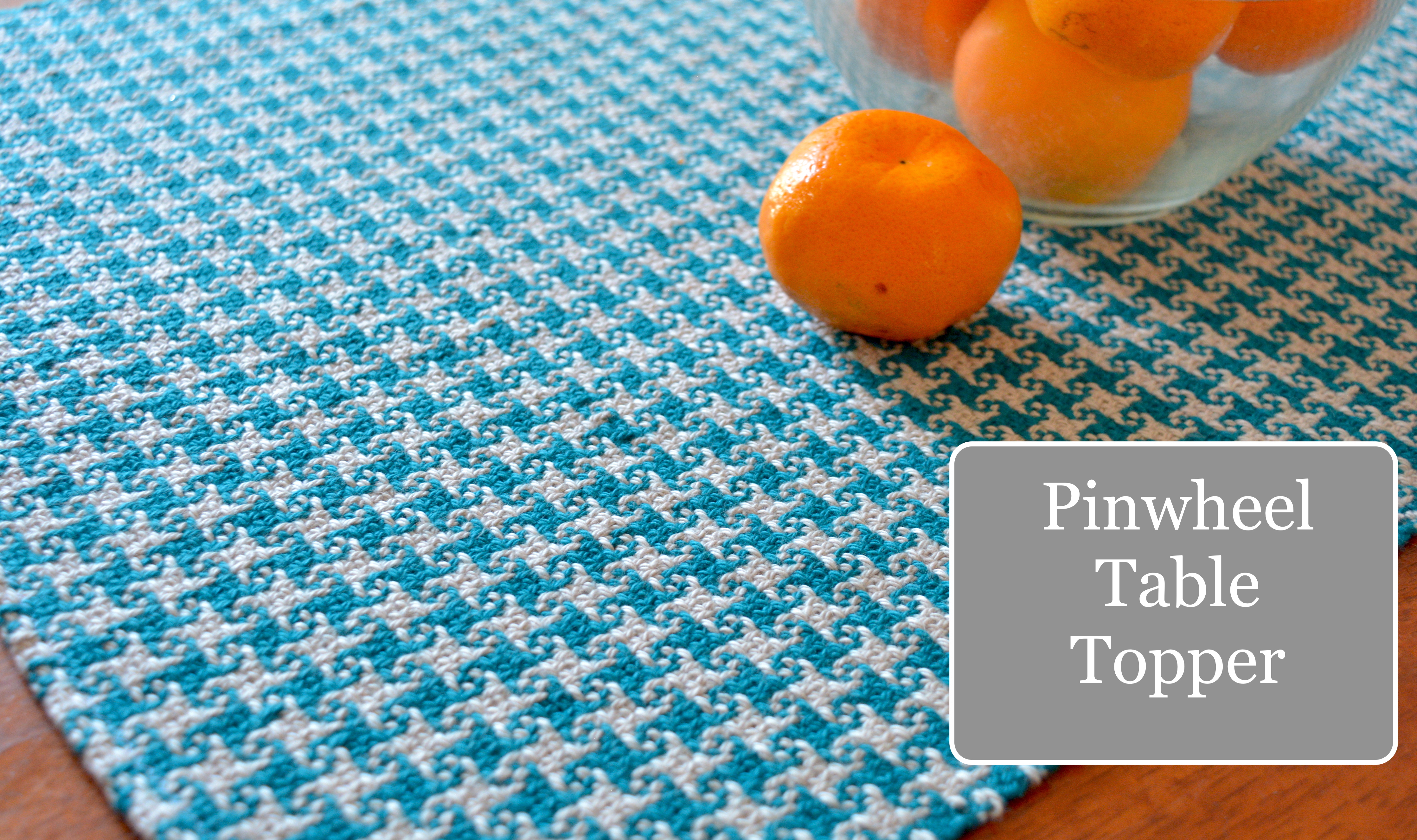 You will have access to my personal support and advice as a part of your subscription.
You can join the Member's Focus group where we have giveaways, live videos, focus topic discussion and weave alongs.
Here you will meet a lot of like minded weavers who will inspire and encourage you!
You will also have the ability to leave messages or comments on classes and contact me by email. I will always try to help you to succeed!
"I have a yearly membership to Kelly's online weaving school and it is fantastic. She very clearly is able to show techniques that would benefit beginner and advanced weavers. There is often new content put up and she is available and willing to help with questions. As a newer weaver the best part is how comfortable she makes you feel and the confidence she instills to get you going on a new or even first project! I love being a member of her school and would recommend it to anyone who wants to learn weaving."
Amy
PLEASE NOTE - This is an ONGOING SUBSCRIPTION and you will be BILLED AUTOMATICALLY on your annual renewal date. If you do not wish to continue your subscription for any reason, simply cancel and you will not receive further charges.
*Unfortunately Discover cards are not accepted.
I apologise that I can no longer give refunds unless they are in the 30 day refund policy timeframe.
All classes are subject to copyright. Please respect my original designs by not copying, screenshotting and re-distributing class notes or PDF's. Do not share class information outside of this space. You are welcome to sell items made from class projects as long as you attribute Kelly Casanova as the designer.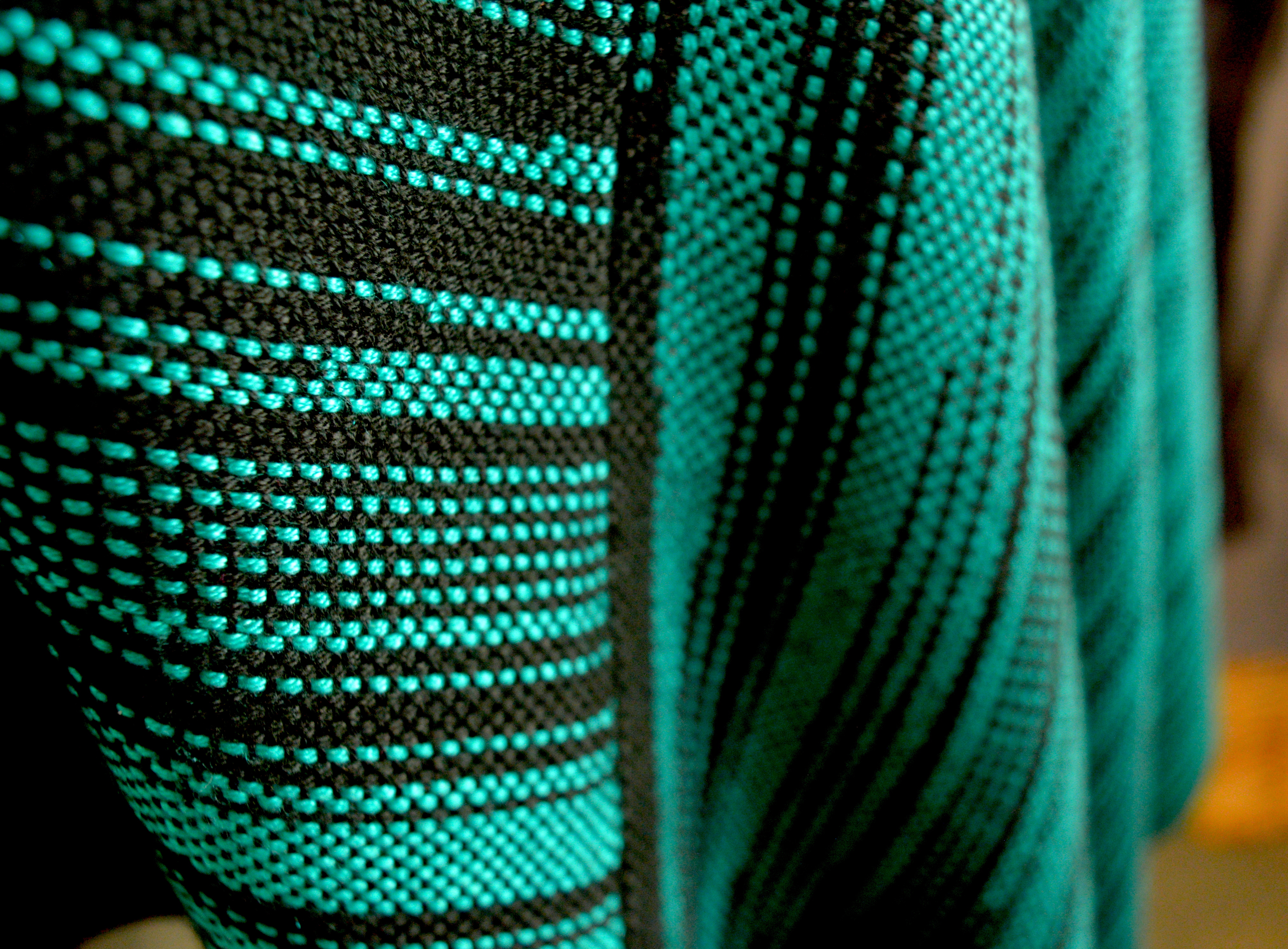 "I have a yearly membership and love it. You have taught me so much. It has truly boosted my confidence as your teaching methods do not make me feel overwhelmed or incapable of attempting it. I learned how to do houndstooth and double weave, and I thought it would be impossible to learn those. It certainly wasn't. I am so looking forward to any more content that you put out. Thanks for being my virtual teacher."
Angela
With classes for rigid heddle weavers, two floor loom classes and now a table loom class, there is something for everyone.
All levels have been provided for, from beginners to experienced.
"Kelly is a very thorough instructor. She is patient, goes through little things that other instructors don't which is very much appreciated".

Cathy
Join this ever growing and thriving community of eager weavers!
See you in class! 😄
"I originally signed up for the monthly membership. I liked the tutorials and projects so much I have invested in yearly membership. Kelly is a fantastic instructor showing the details I need to learn. I'm thrilled with Kelly Casanova Weaving!"
Marina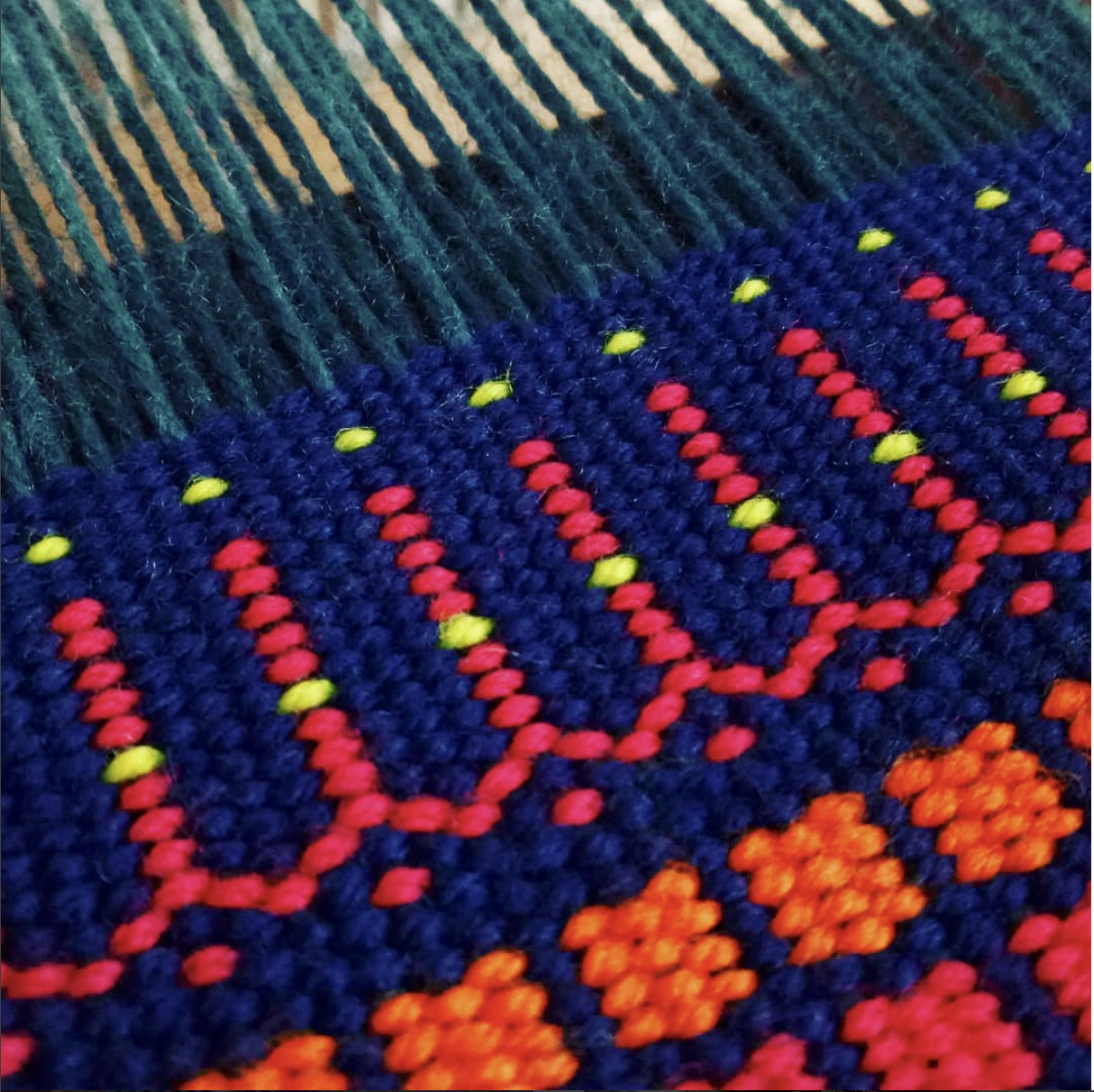 "When I first bought my rigid heddle loom I didn't have a clue what to do with it. After much trawling the internet I found Kelly's weaving school. I bought a couple of classes and now have a yearly membership. I am totally addicted to weaving and very grateful to have found Kelly as she has a very clear, patient way of teaching. Would highly recommend to anyone."
Lorna
Your Instructor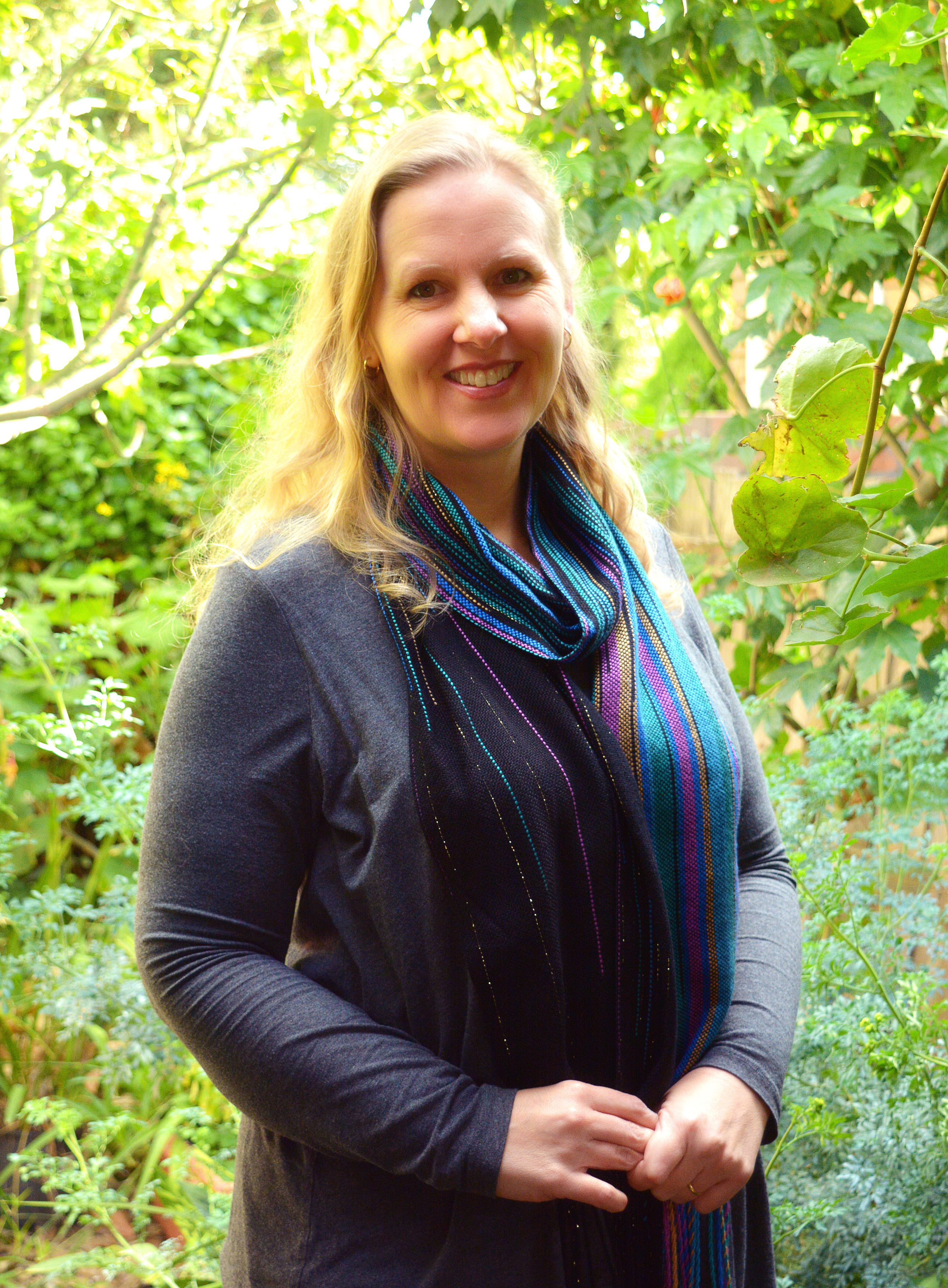 Kelly is a self taught weaver with a big passion for sharing the timeless art of weaving with others. Kelly is known for her calm and slow teaching style and she bases her classes on how she would have liked to have been taught. She designs all of her own projects and caters for levels from beginner to intermediate. Most available classes are for the rigid heddle loom, some floor and table loom weaving and plans to expand classes into inkle and tapestry weaving.
Course Curriculum
Feedback and comments
Available in days
days after you enroll
"For the first time, I am seeing exactly how to do the things I keep reading about or see "snippets" of in other videos. Kelly explains and demonstrates each and every step, making it easy and enjoyable to do my weavings. She's real, and down to earth. She's not trying to "impress", or show off her skills like I have seen in other videos. I truly do recommend Kelly Casanova to any and all who wish to enhance their Textile and Fibre Arts."
Pamela Christenson
"I have an annual membership and I have taken the woven bag class, the double weave blanket class, and the Krokbragd class. I also use your pdf file to estimate yardage for all of my projects. The videos are wonderful, and your explanations are spot on. And finally, you promptly answer any questions that I ask. I definitely feel that the membership is worth the money."
Terry

Courses Included with Purchase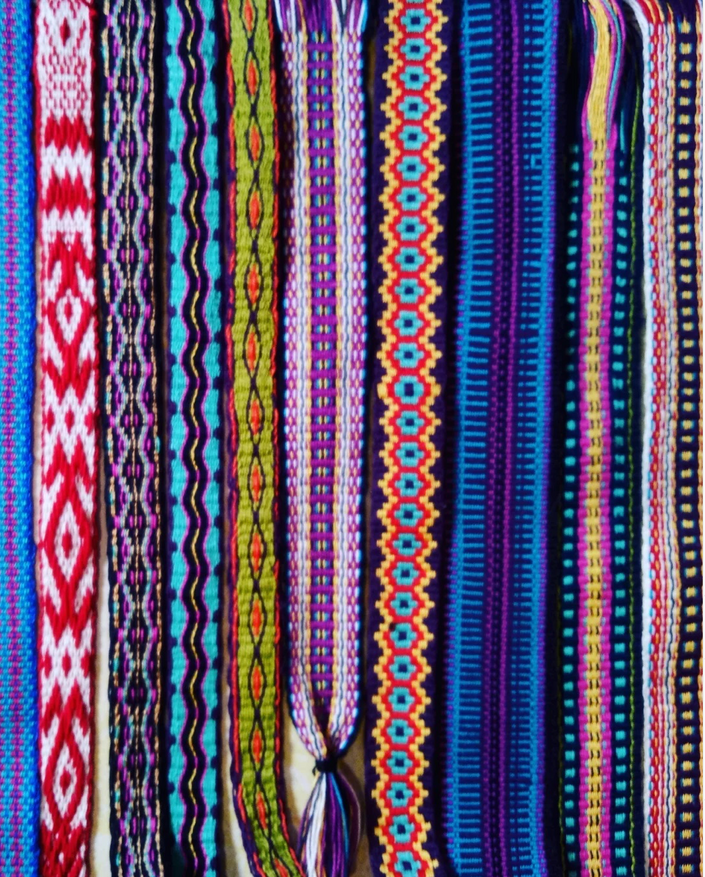 Inkle Weaving
Learn the fun and fascinating art of band weaving on your inkle loom!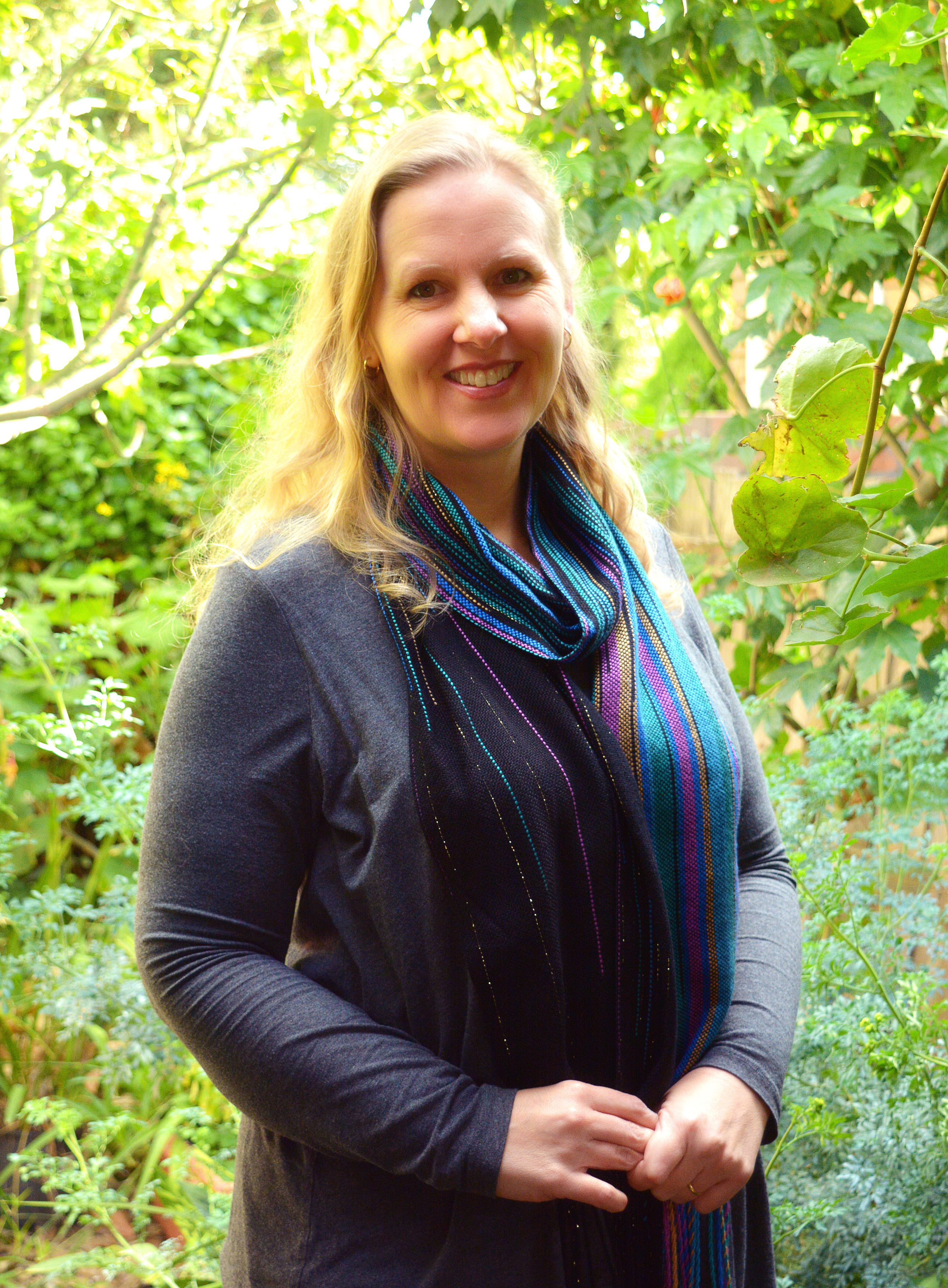 $40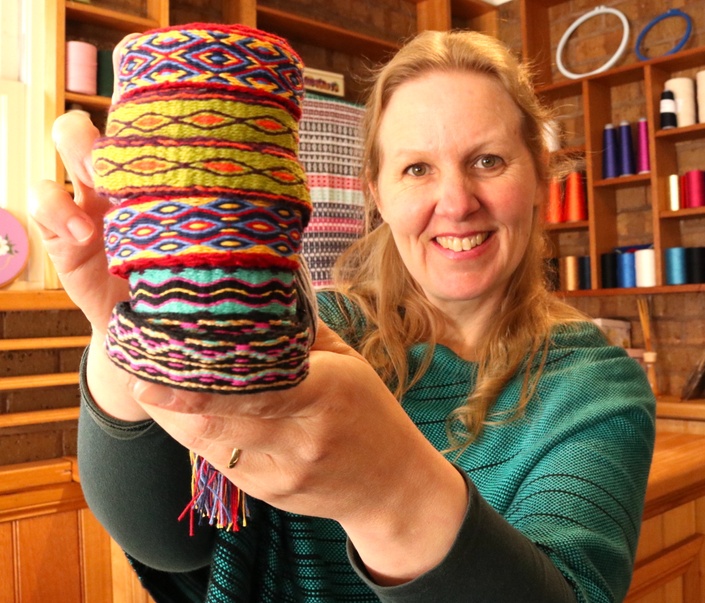 Tablet Weaving on an Inkle Loom
Get started with the beautiful art of tablet/card weaving!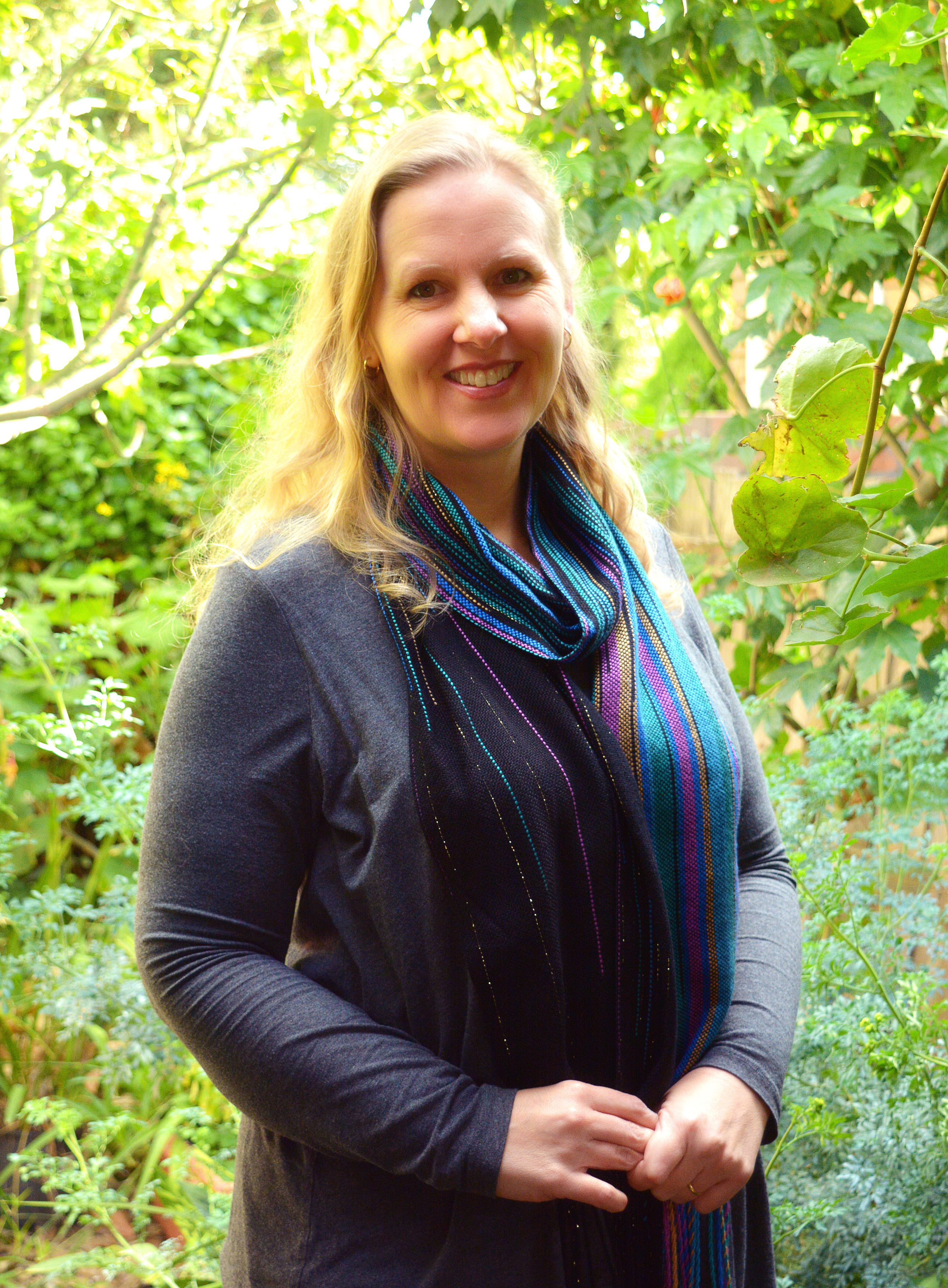 $40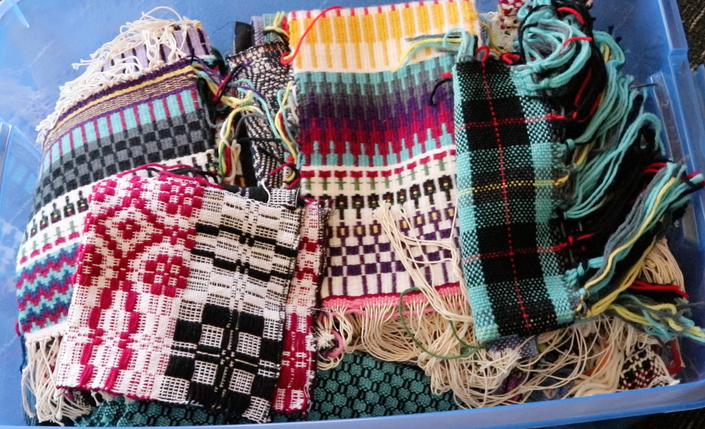 Explore my Samples Box - MEMBERS ONLY CLASS
Get an inside look at my collection of woven samples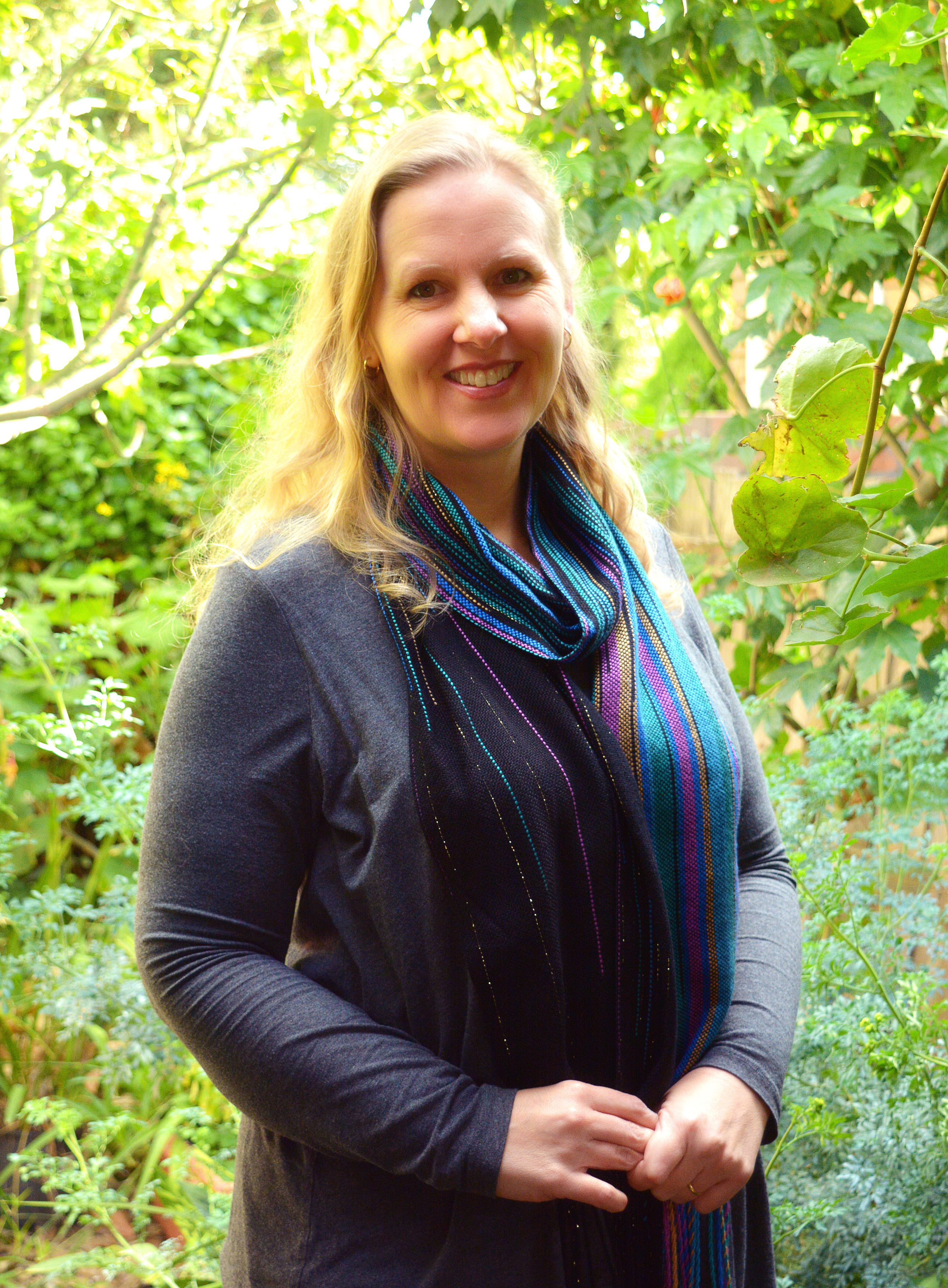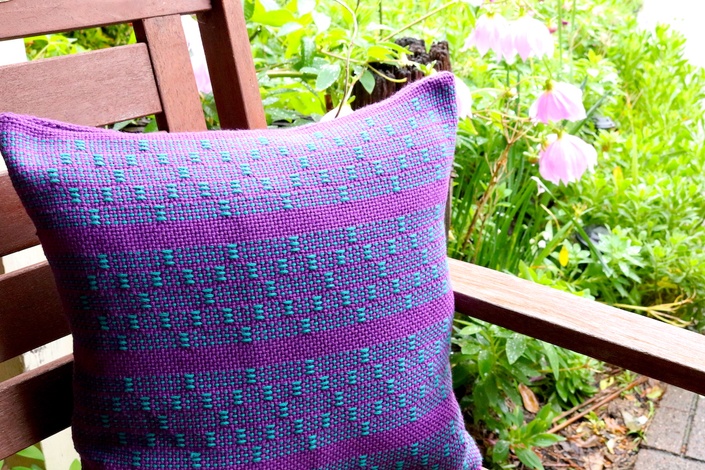 Pick Up Perfection
Master the art of the pick up stick for texture, patterns and fun!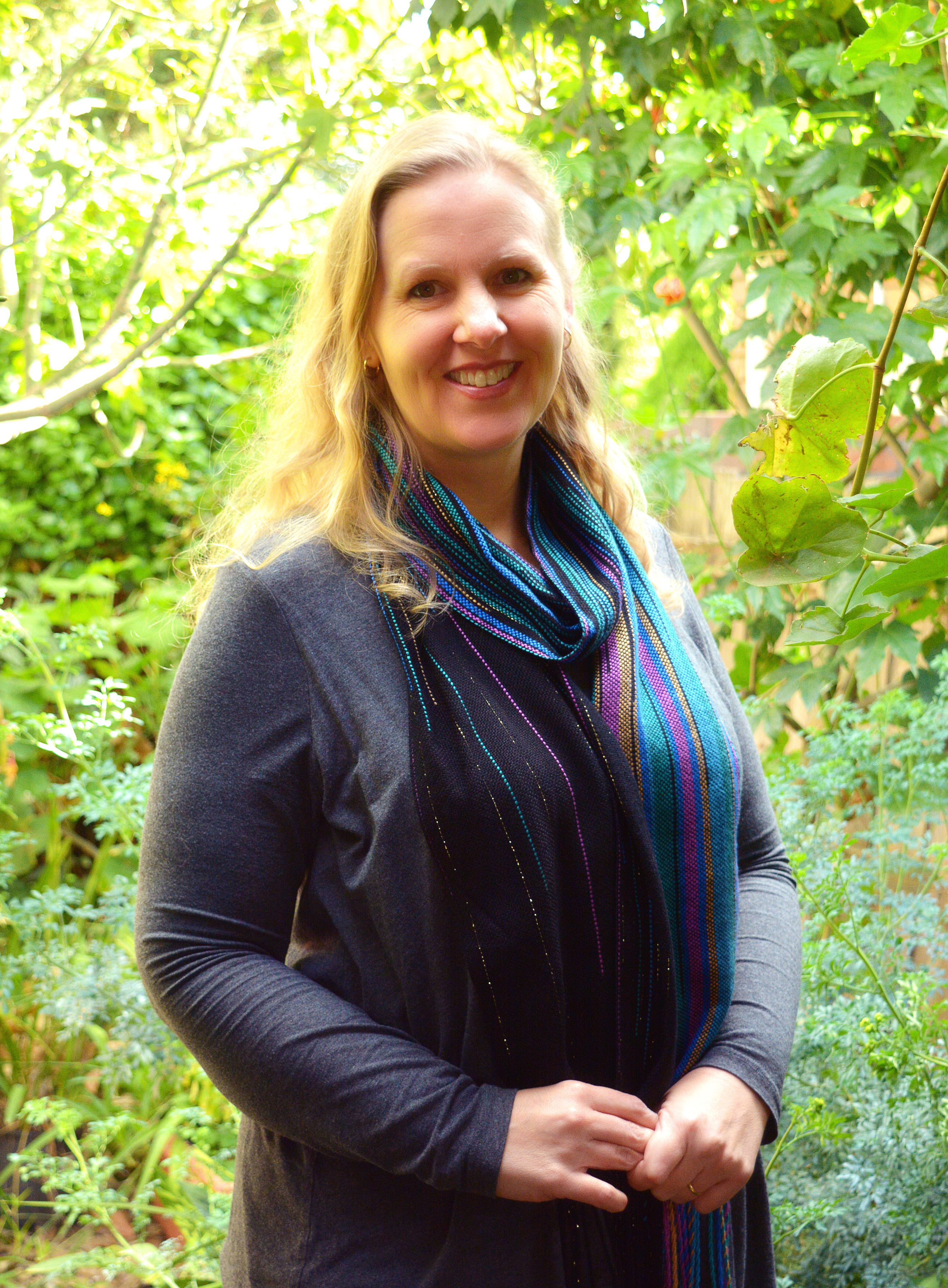 $40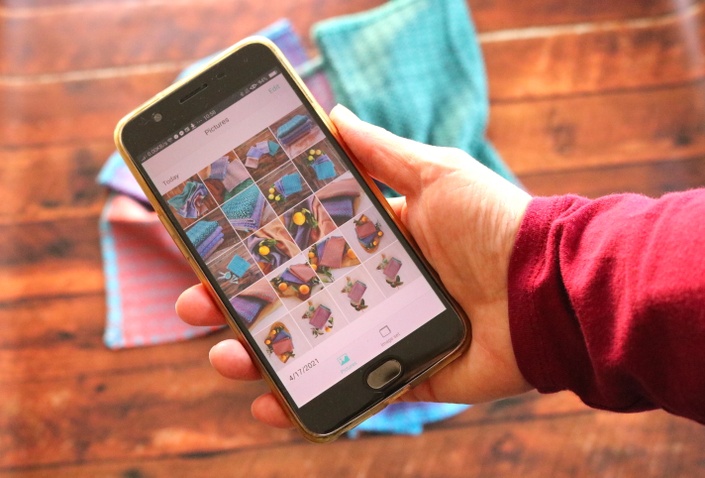 Photography for Weavers Workshop
Learn to use your phone to take great photos for social media and selling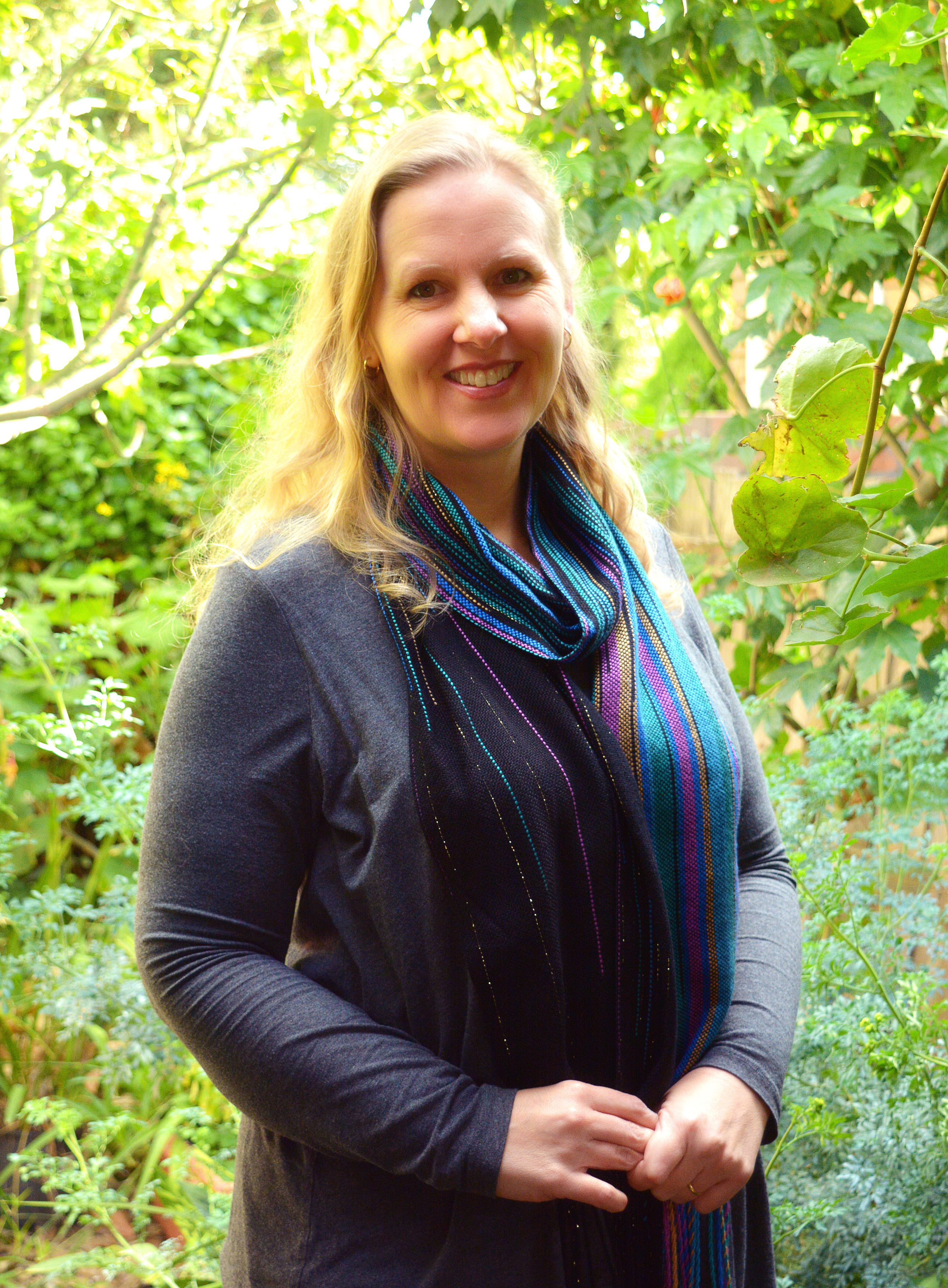 $10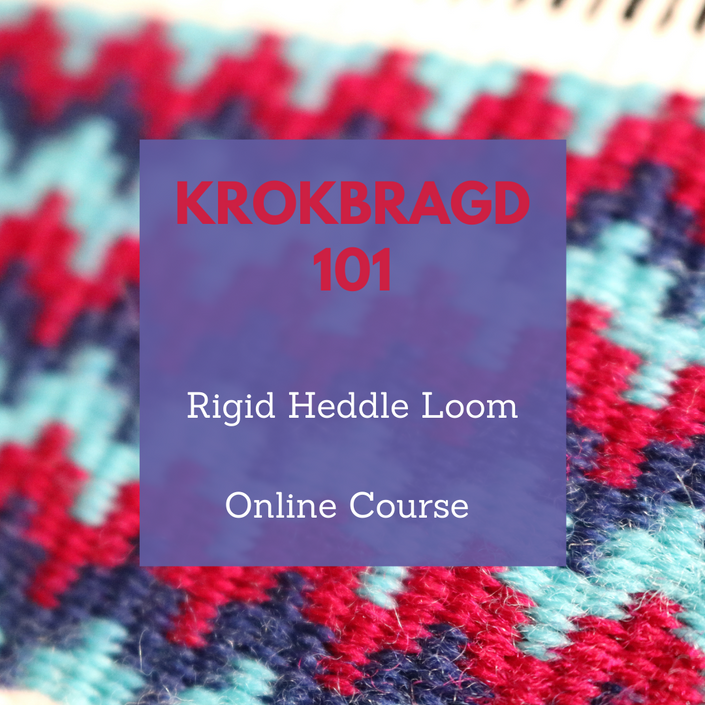 Krokbragd 101
Krokbragd for the rigid heddle loom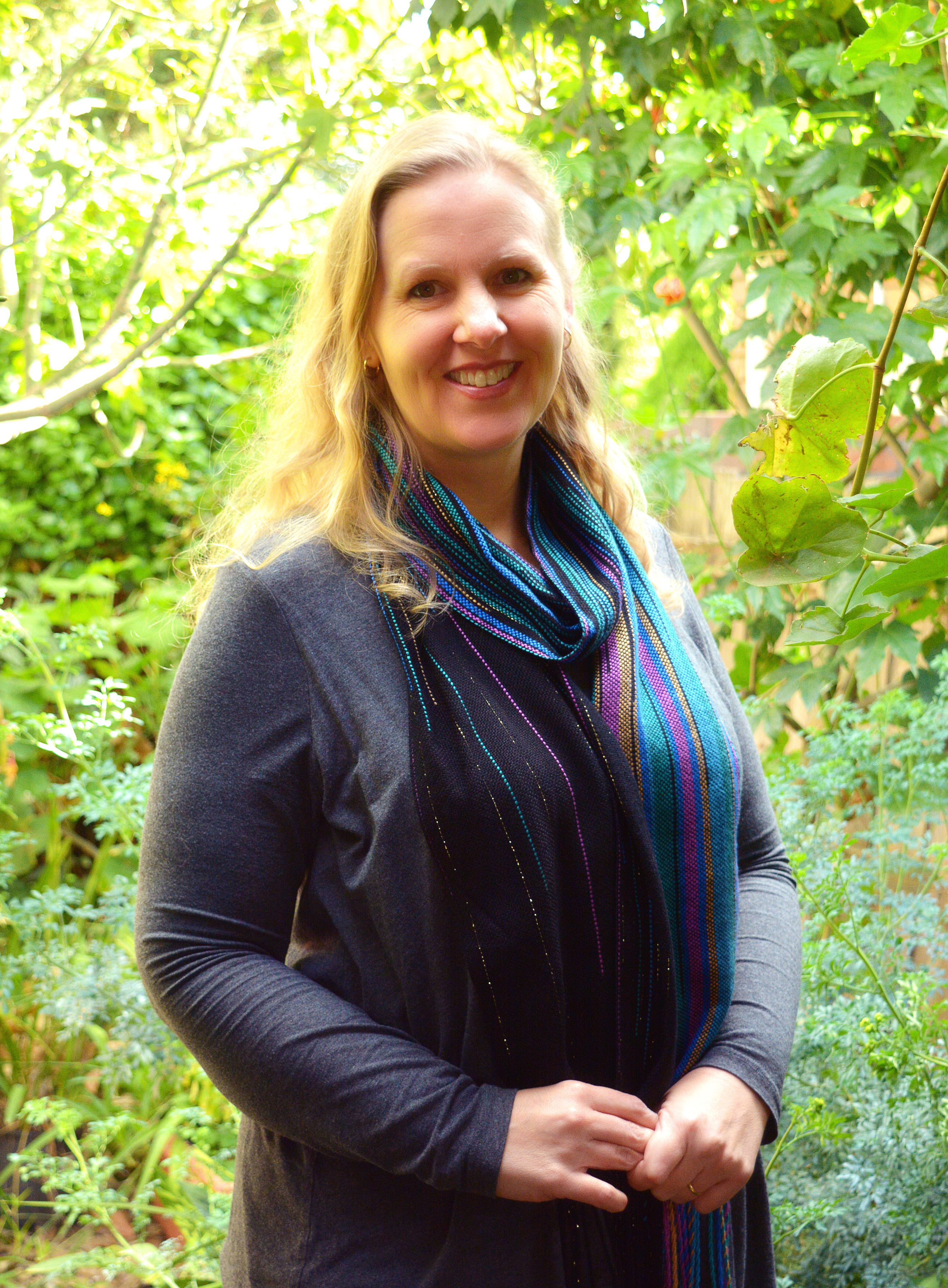 $40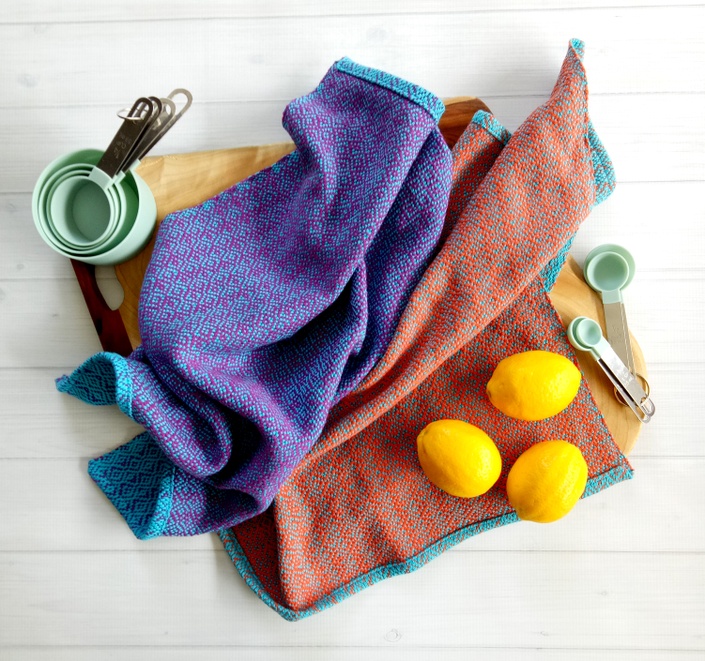 Diamond Stripe Towels Weave Along - MEMBERS ONLY.
CURRENTLY OPEN TO MEMBERS ONLY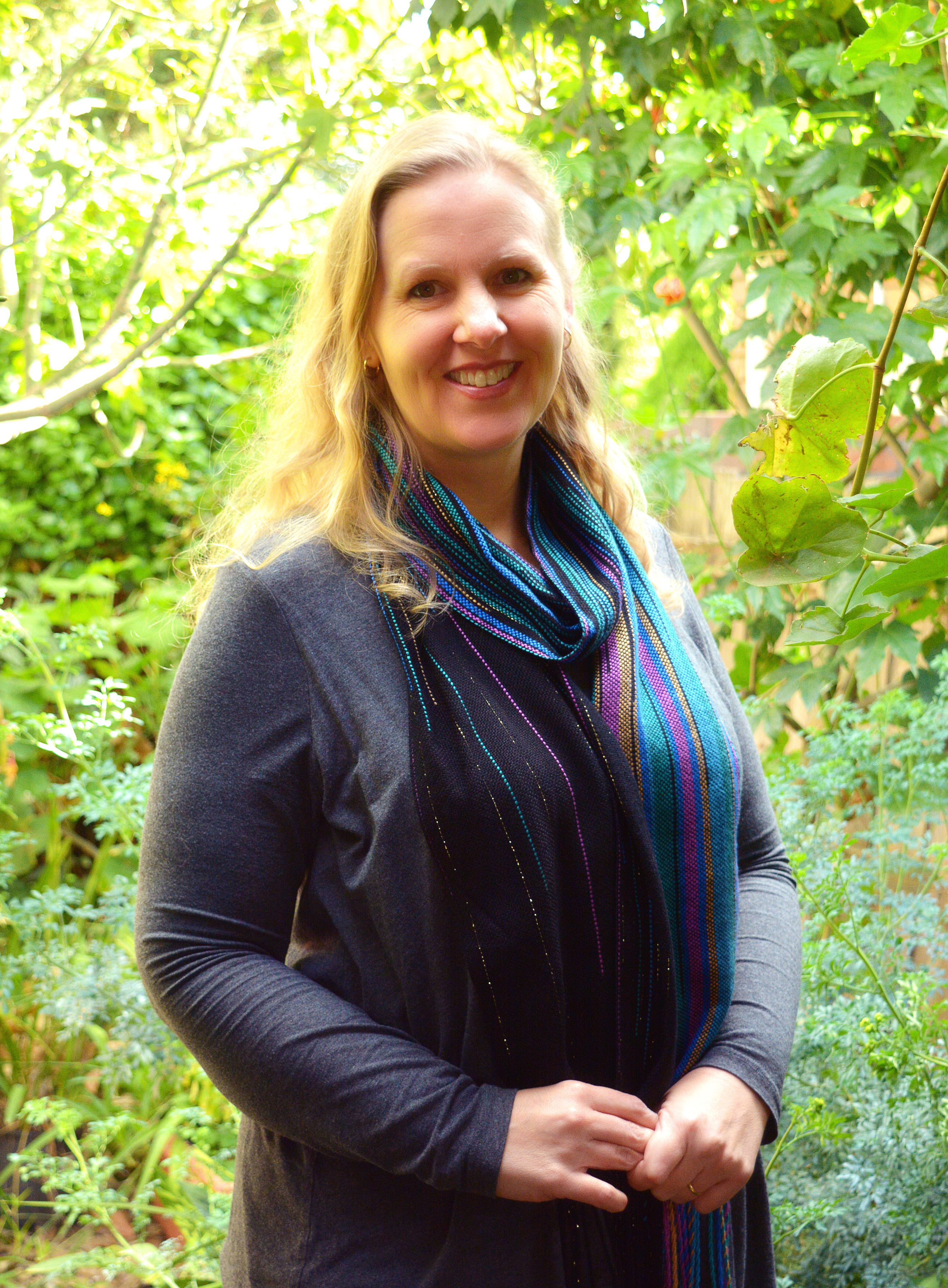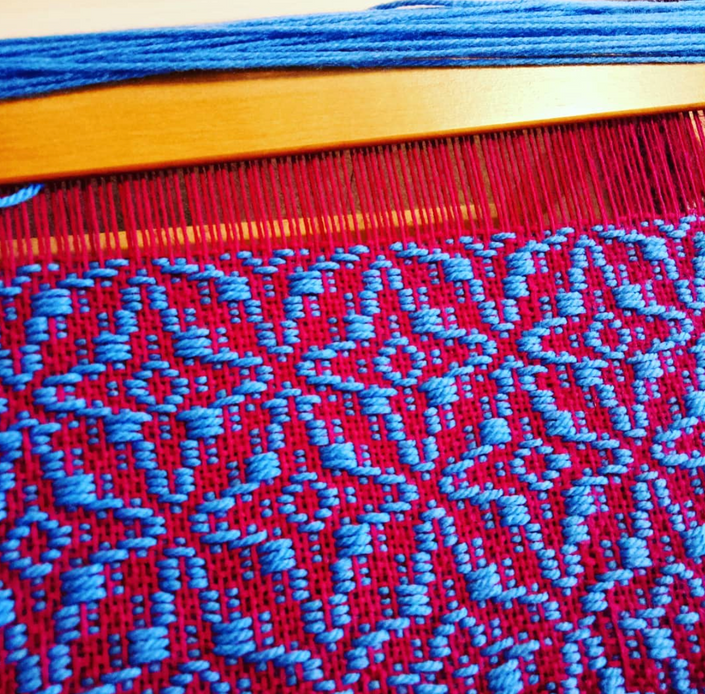 Overshot on a rigid heddle loom
Weave the timeless and magical overshot weave structure using your rigid heddle loom!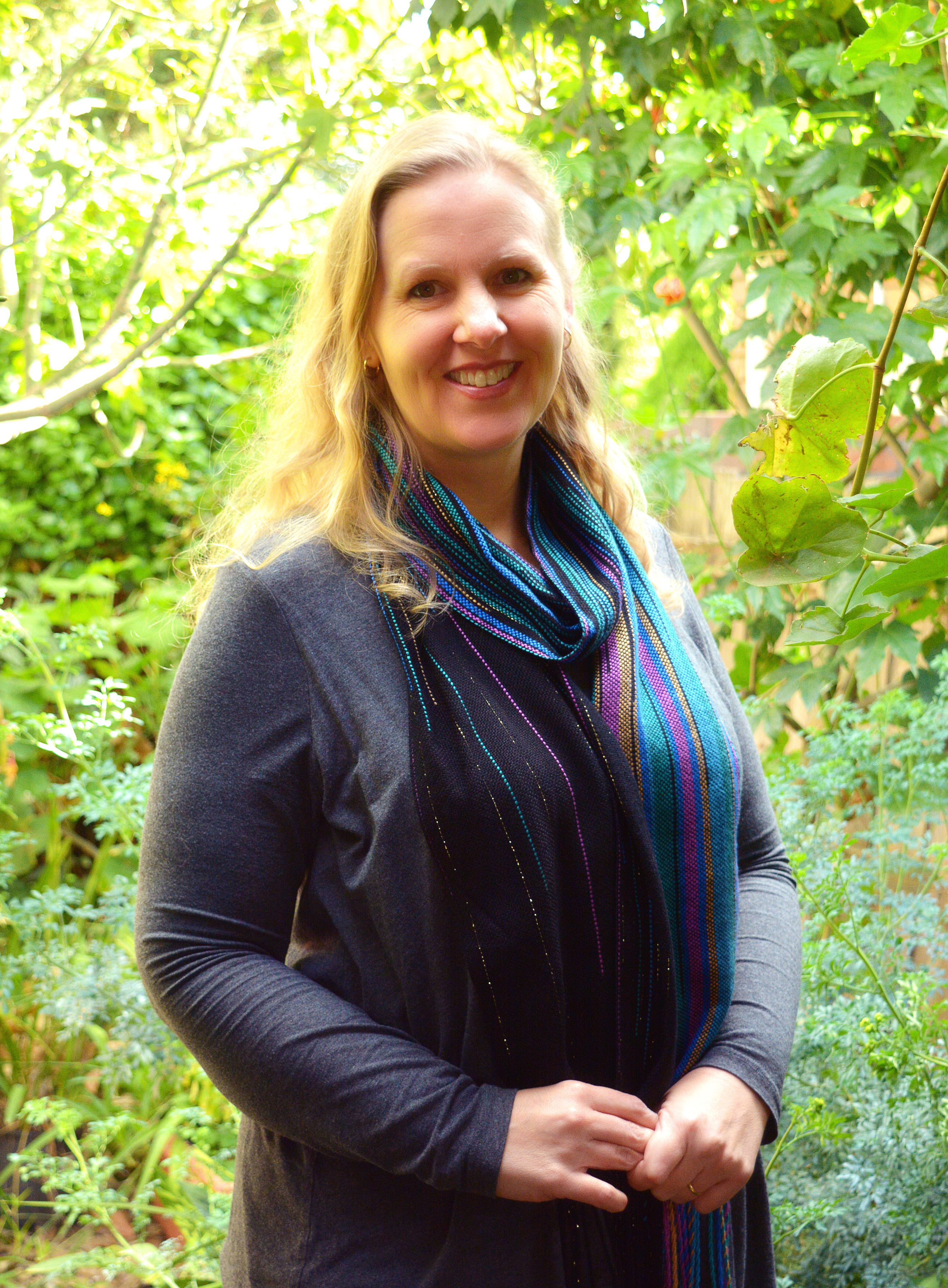 $37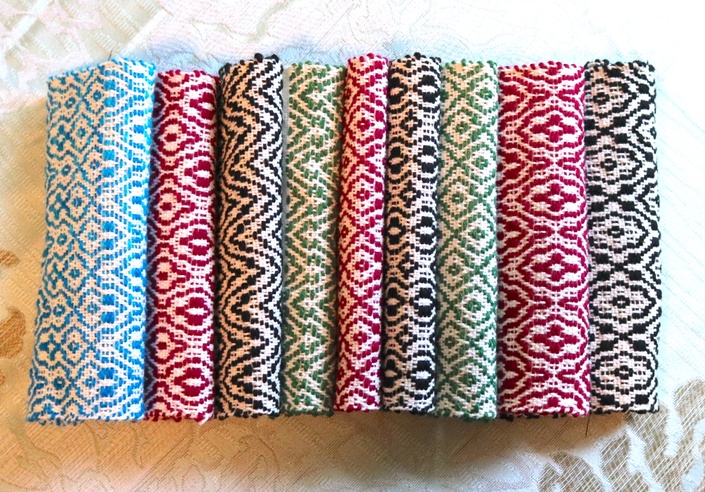 Overshot on a floor loom
Learn all about the beautiful overshot weave structure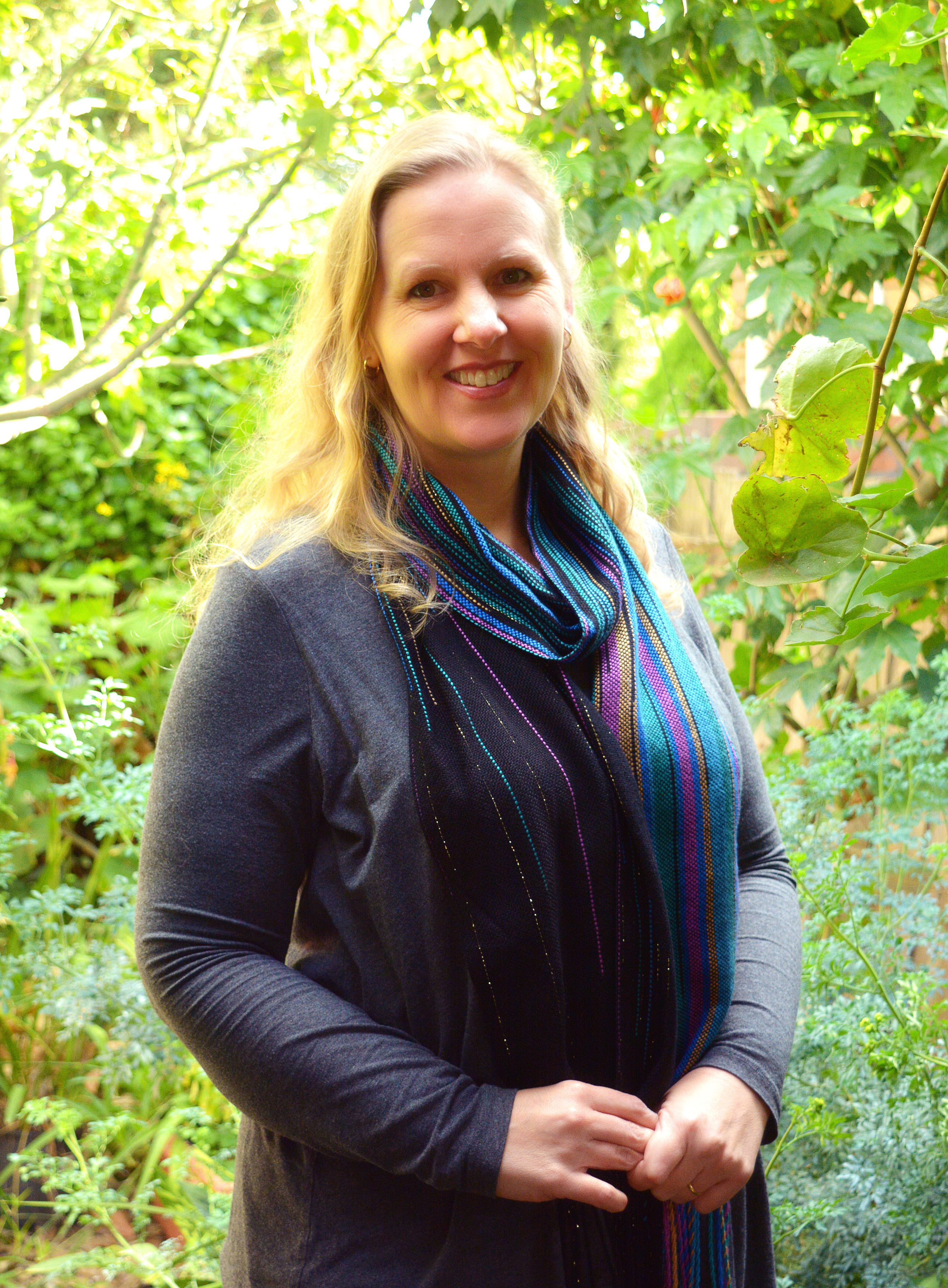 $30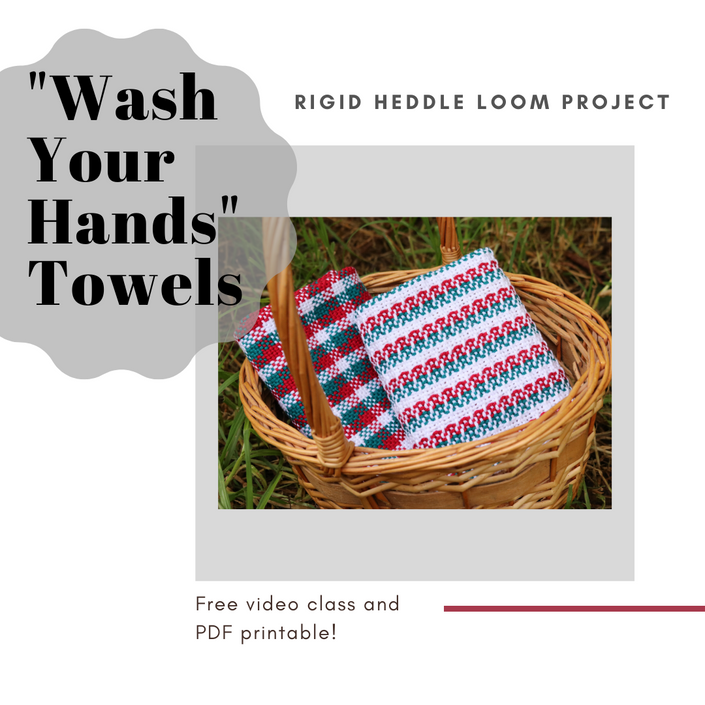 Wash Your Hands Towels
Weave two gorgeous hand towels that will brighten any bathroom!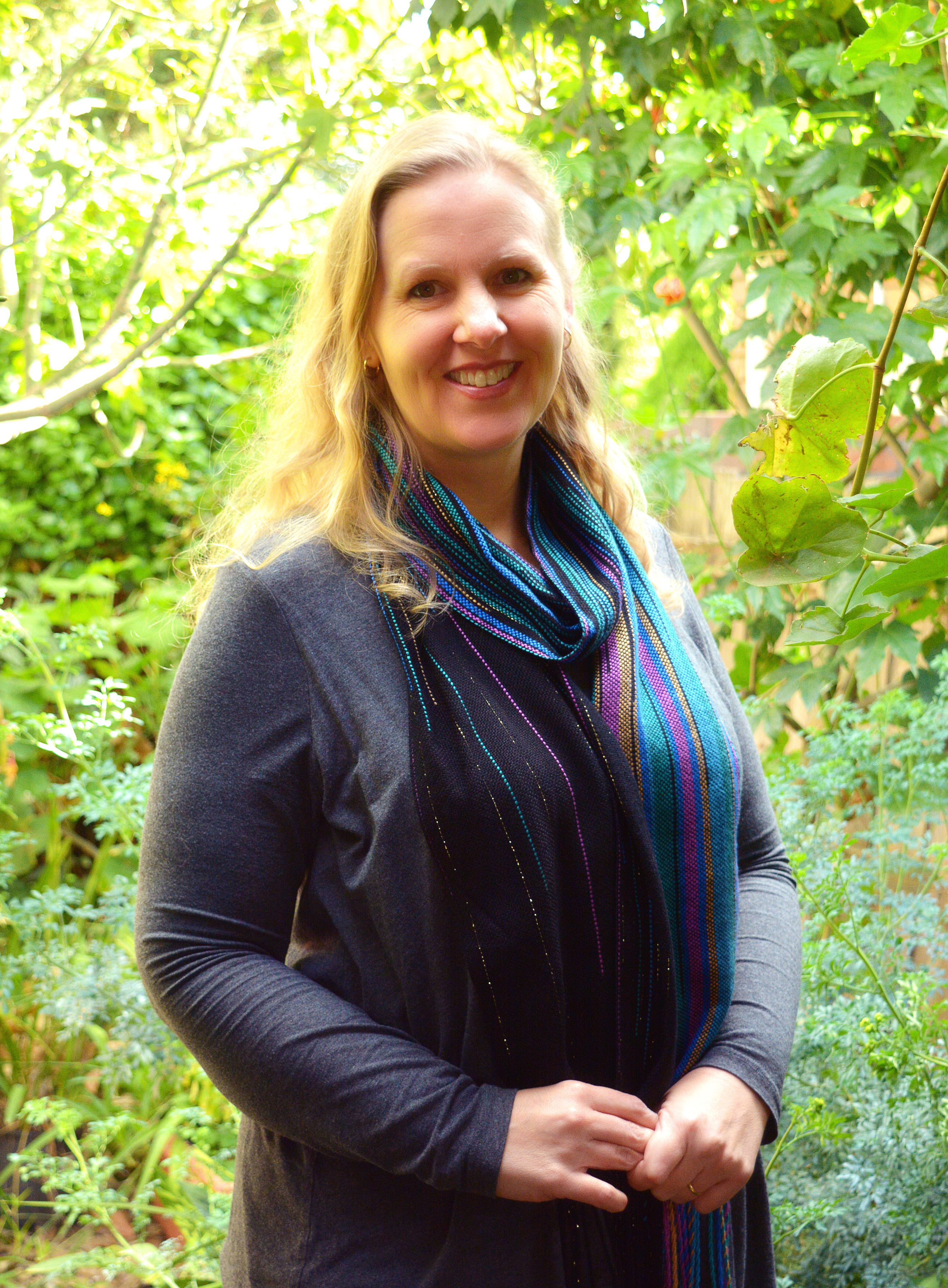 FREE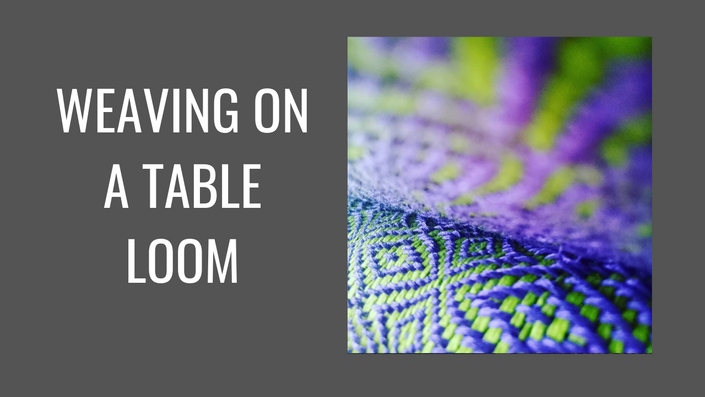 Weaving on a Table Loom
Everything you need to know to get weaving on your table loom!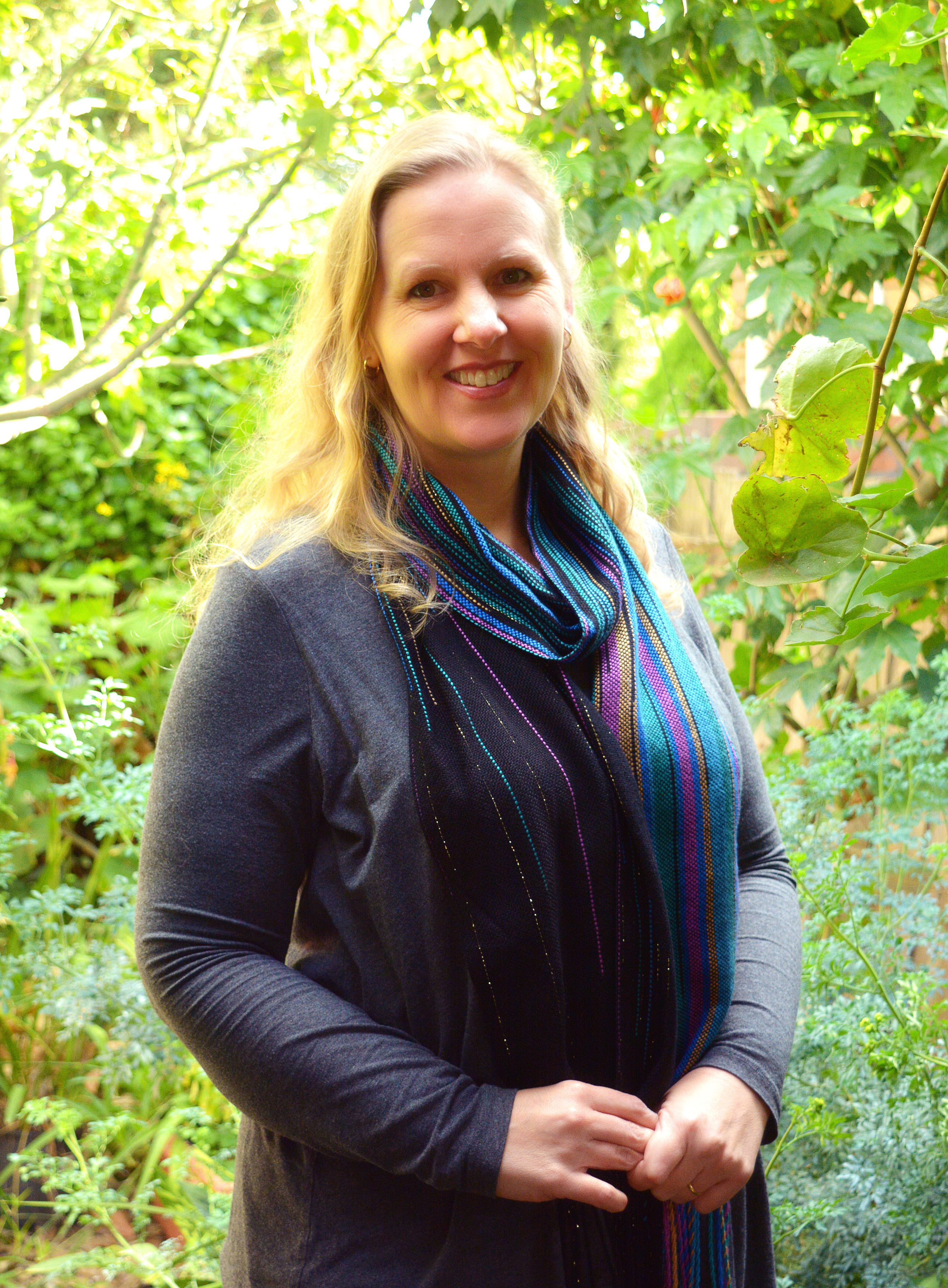 $45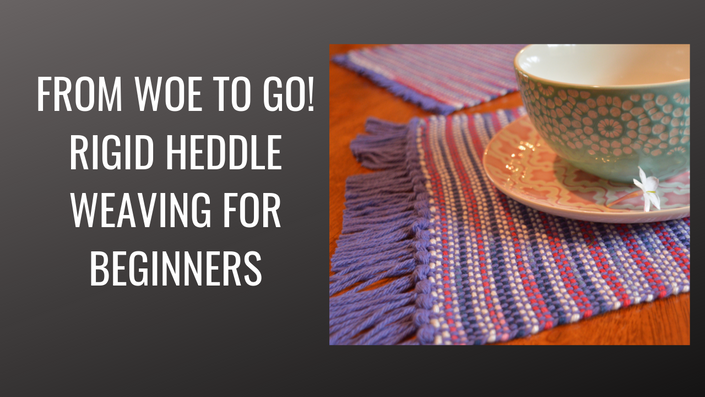 From WOE to GO! Beginner Rigid Heddle Weaving
Everything you need to know to get started and weave your first rigid heddle project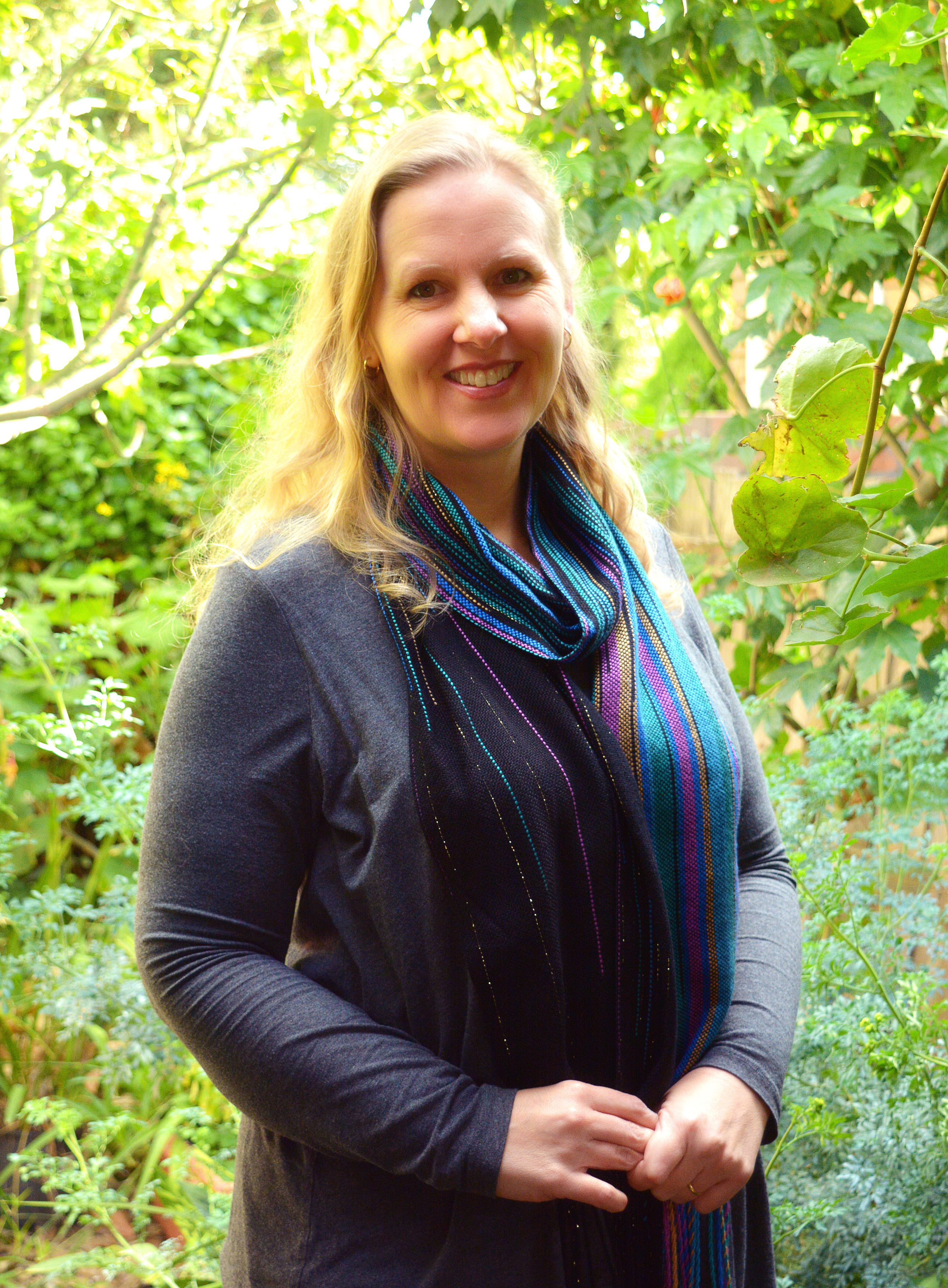 $30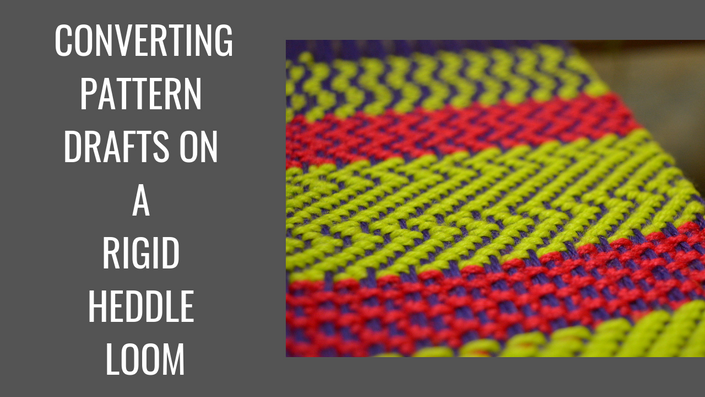 Converting pattern drafts to the rigid heddle loom
Learn how to use 2,3 and 4 shaft drafts on your rigid heddle loom!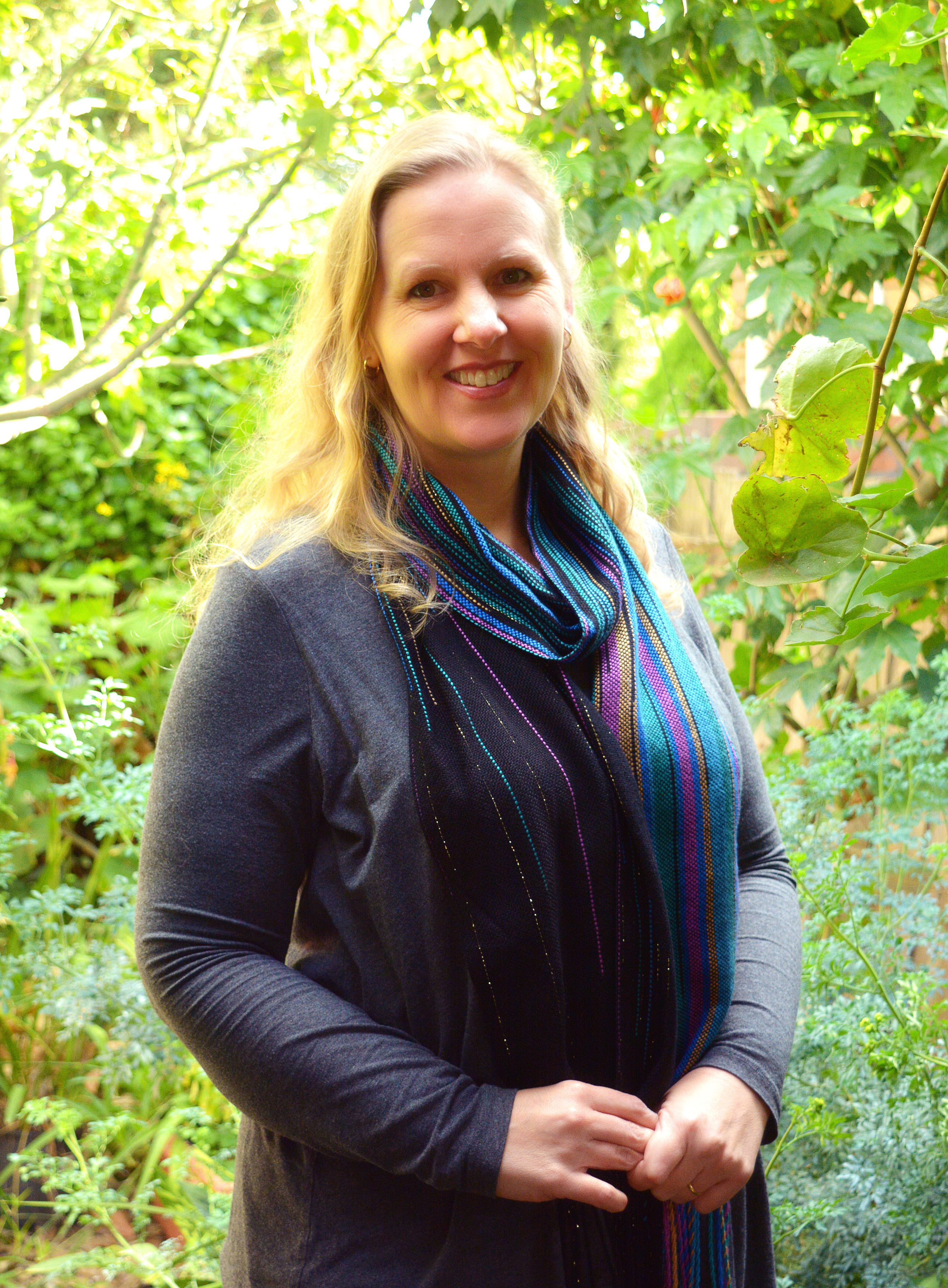 $12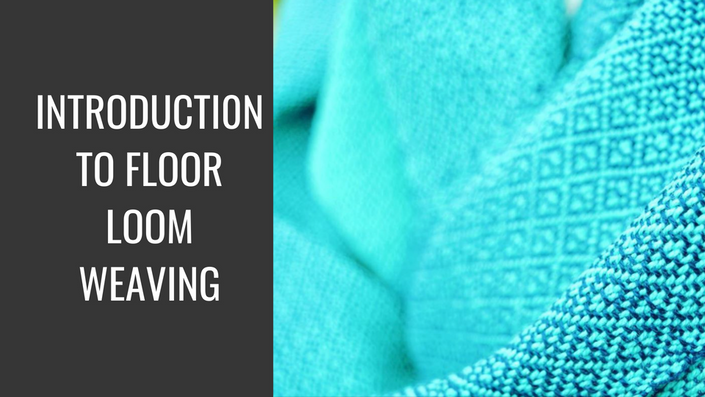 Introduction to Floor Loom Weaving
Get started on a floor loom!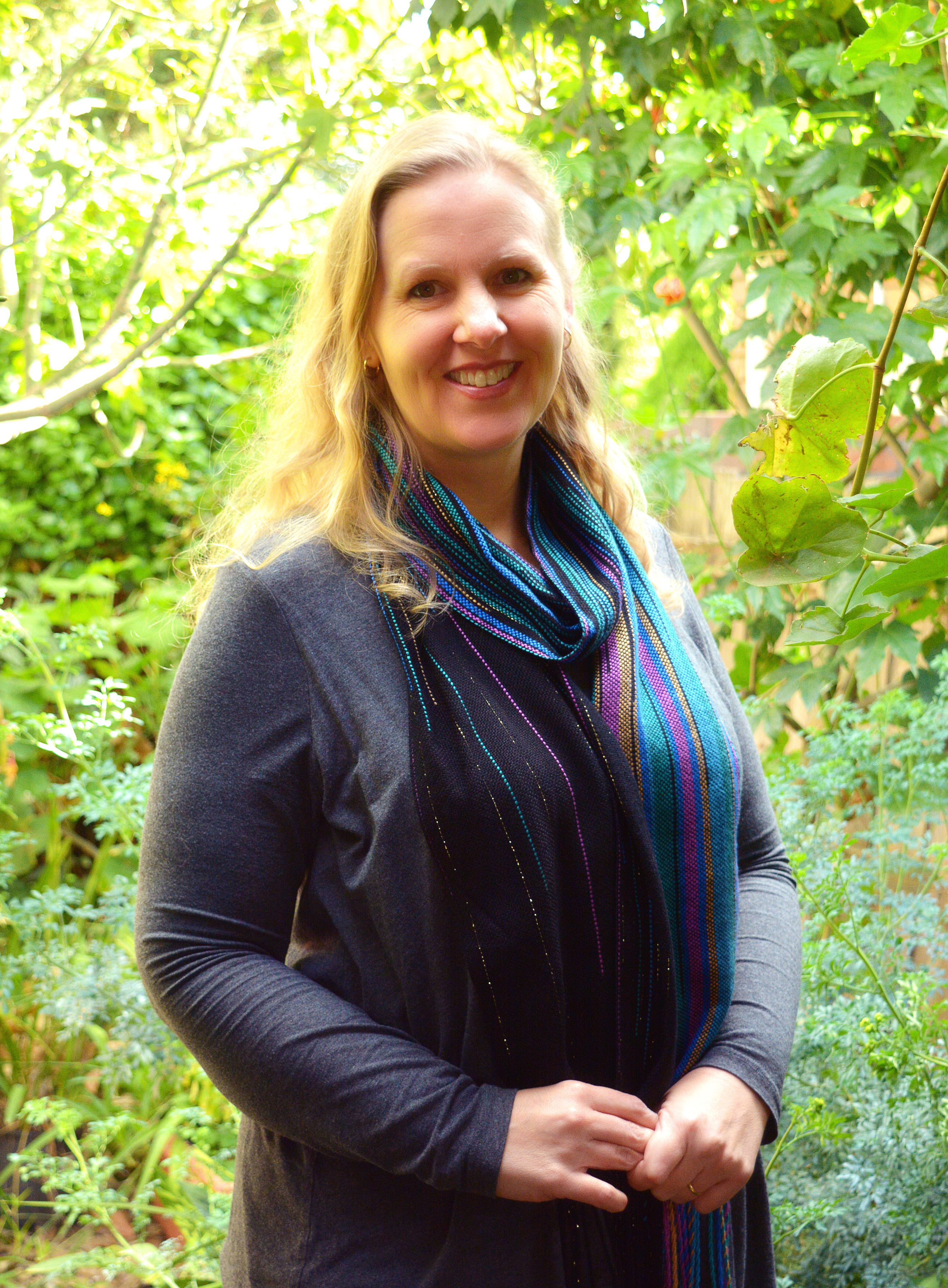 $30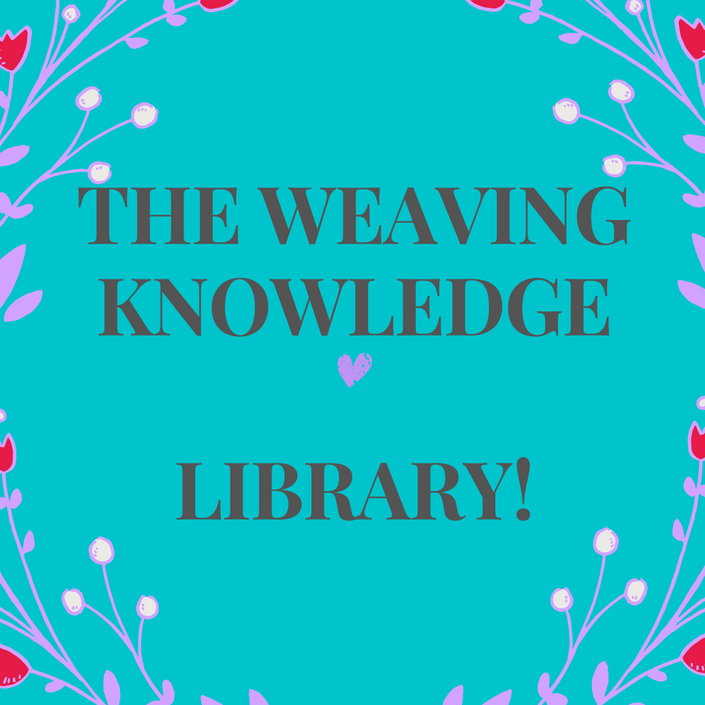 The Weaving Knowledge Library
Short classes full of tips to help you in your weaving journey! MEMBERS ACCESS ONLY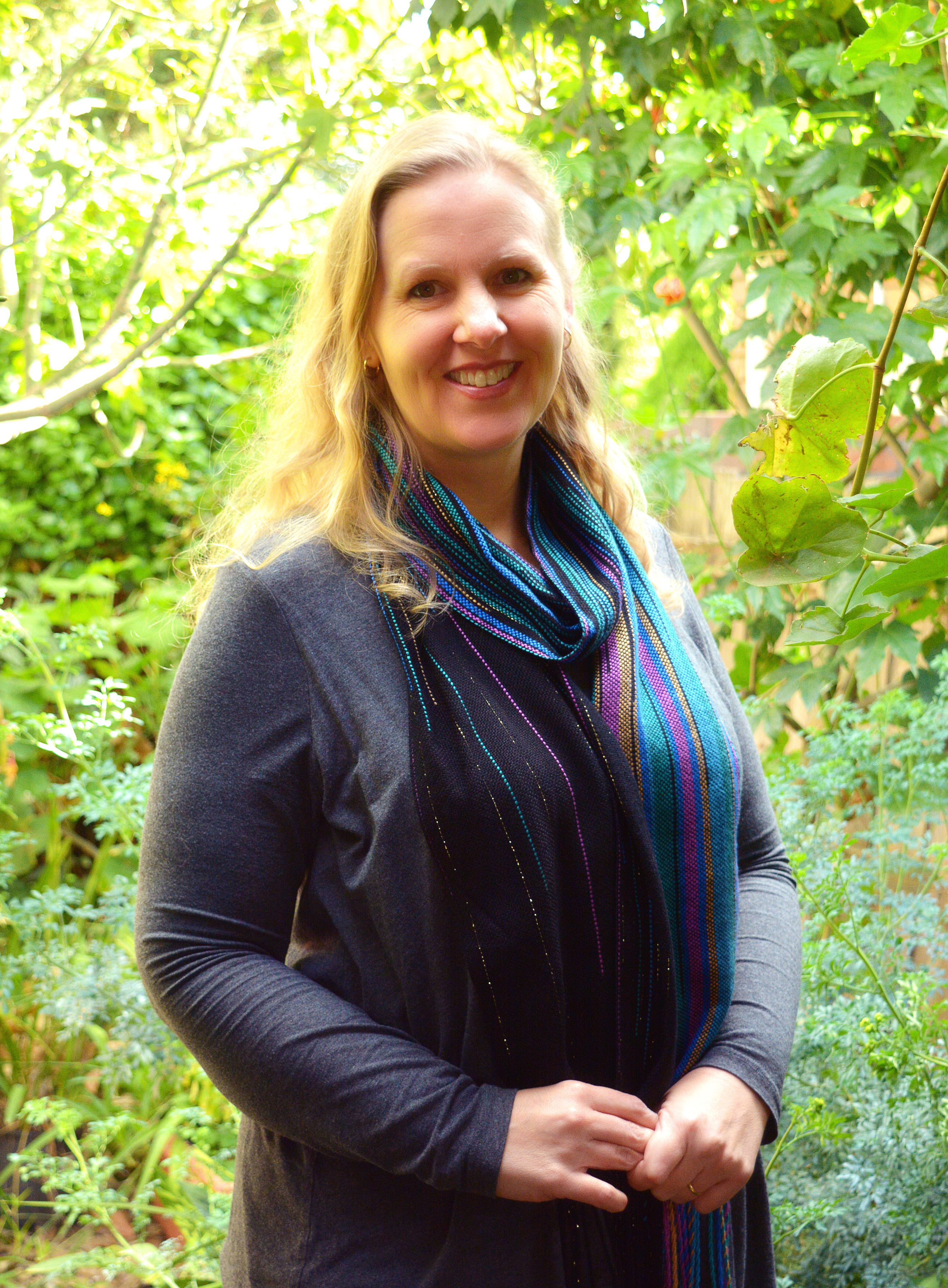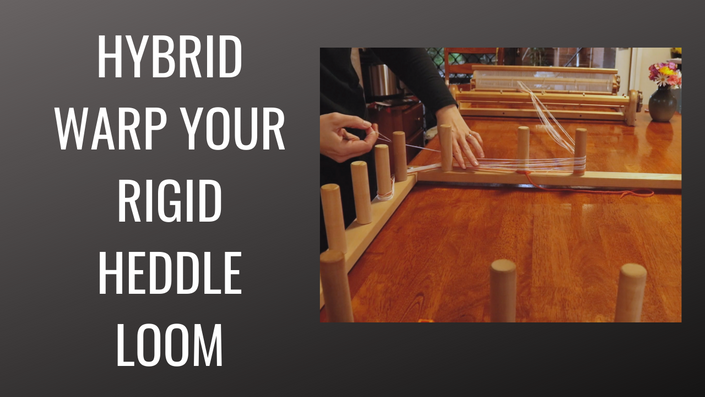 Hybrid Warping on a rigid heddle loom
Learn how to use a warping board to hybrid warp your rigid heddle loom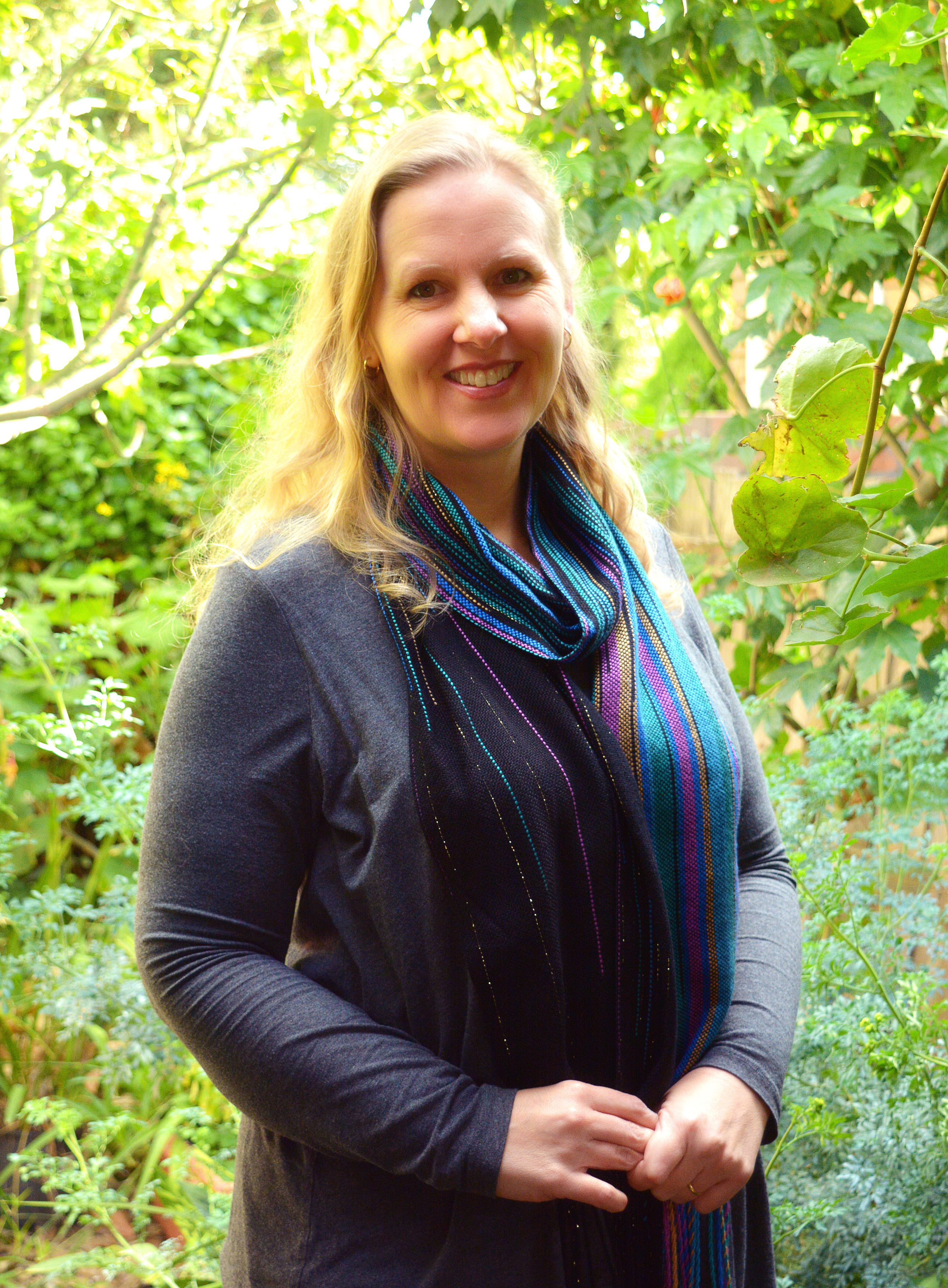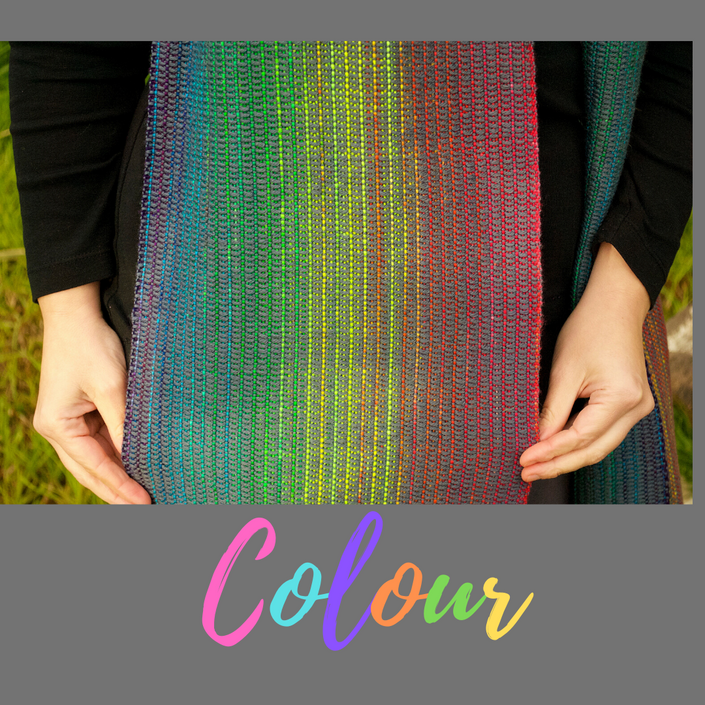 Options for showing warp colours
MEMBERS ONLY CLASS A demonstration class outlining weft possibilities when you want to show off your warp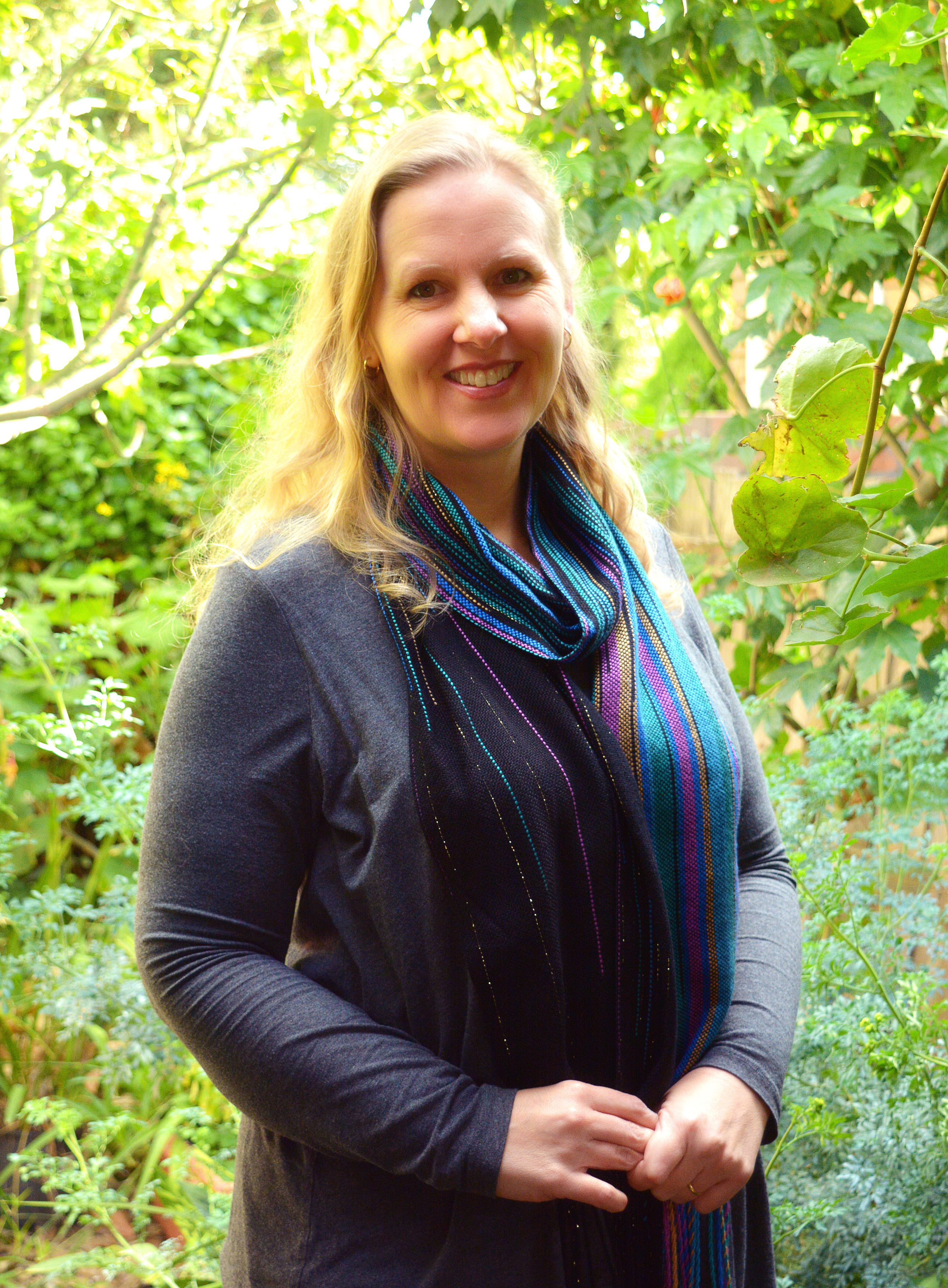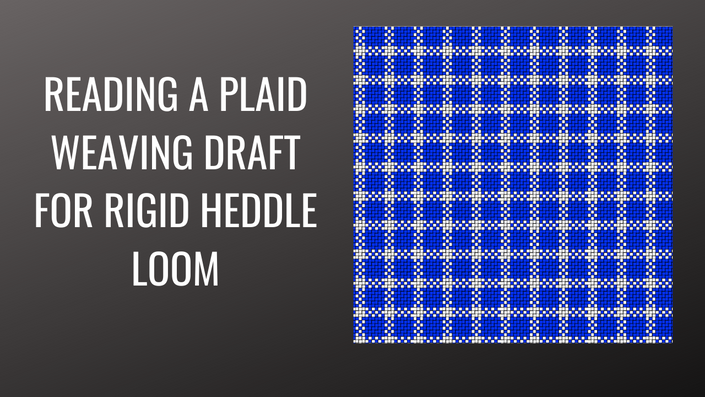 Reading a 2 shaft plaid draft for rigid heddle loom
Member's Only Class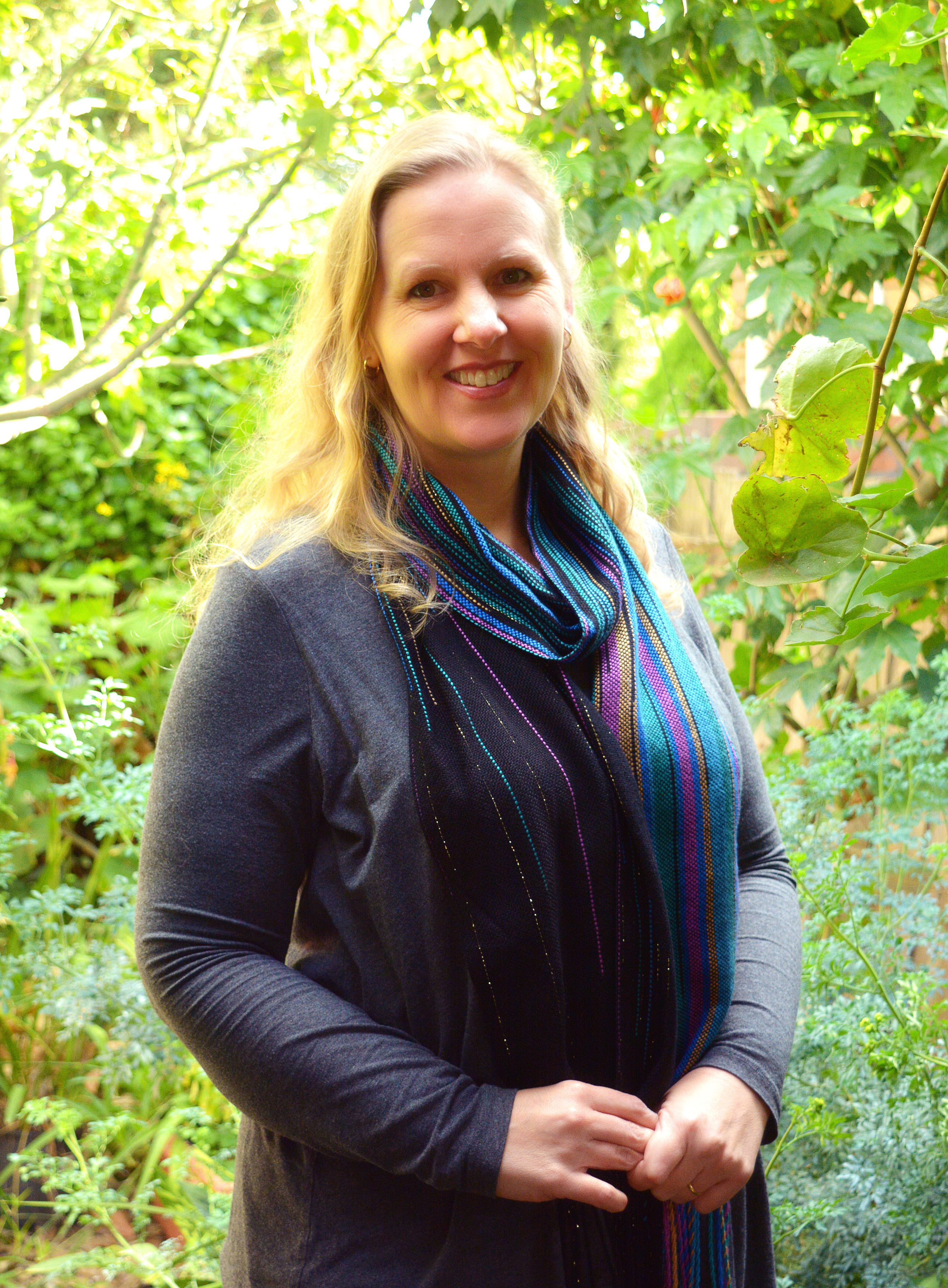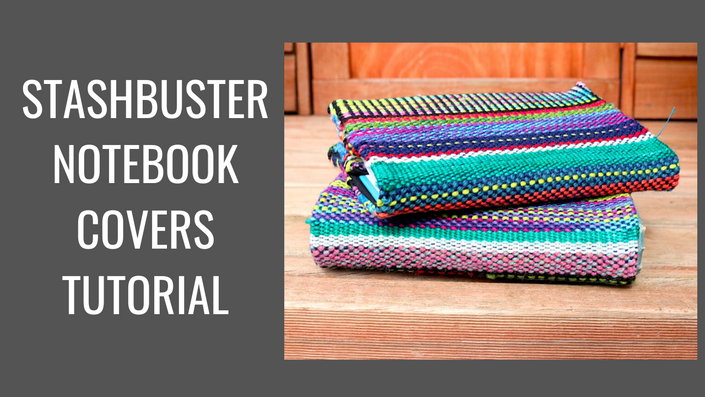 Stashbuster Notebook Covers
Weave some sweet notebook covers using leftover yarns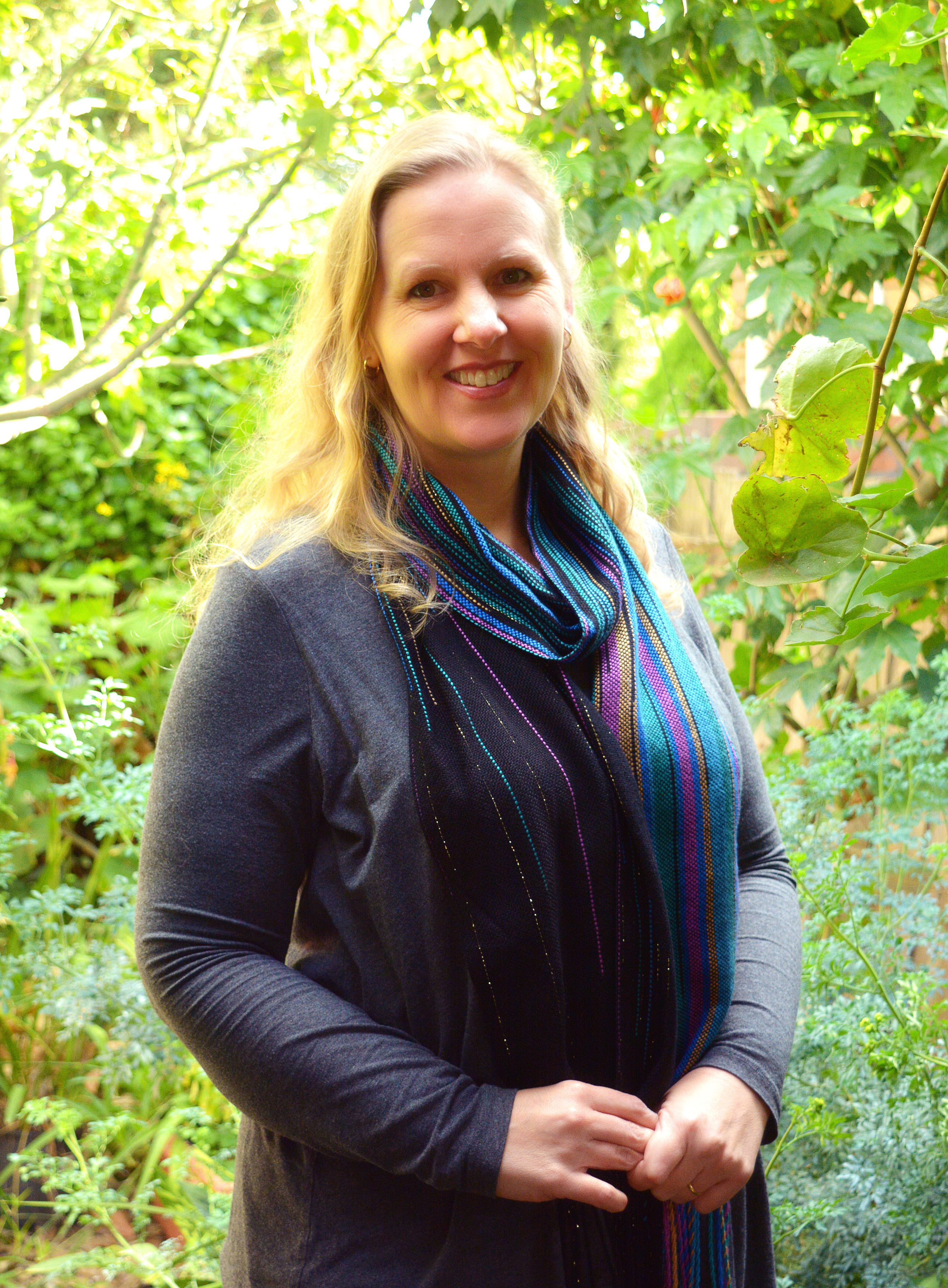 FREE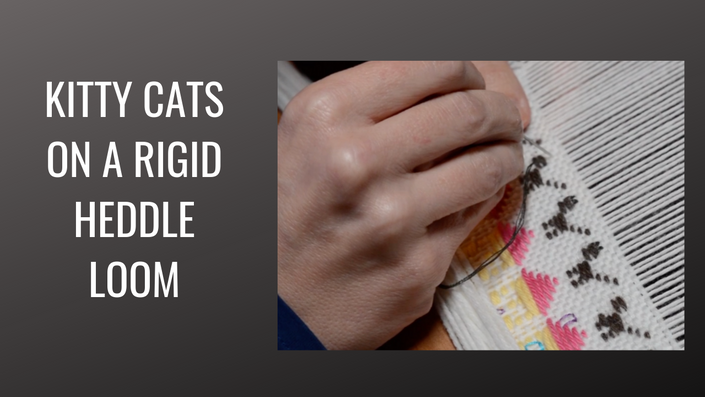 Kitty Cats
How to weave decorative cats using pick up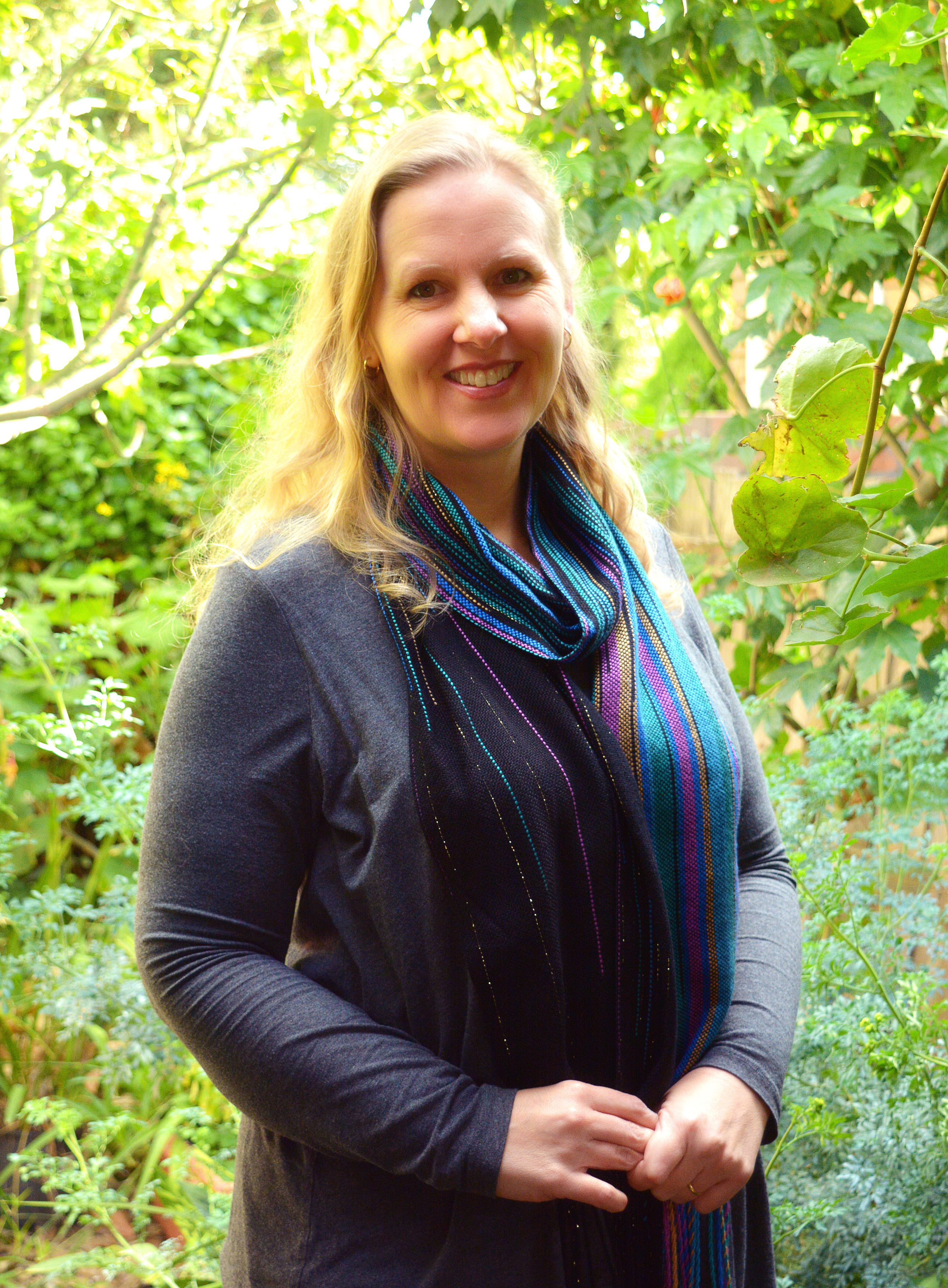 FREE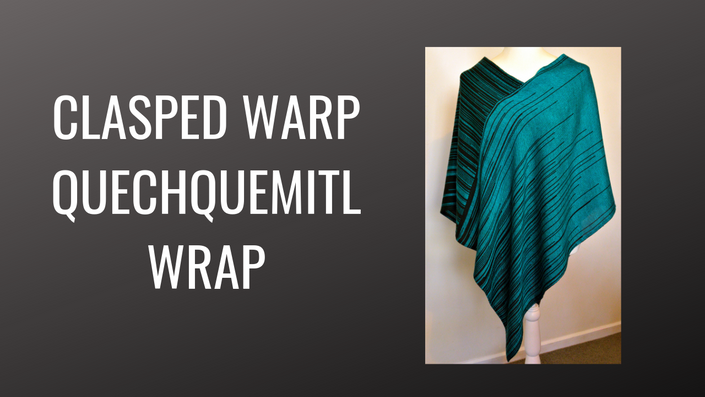 Clasped Warp Quechquemitl Wrap
Weave and sew a unique and beautiful traditional Mexican garment!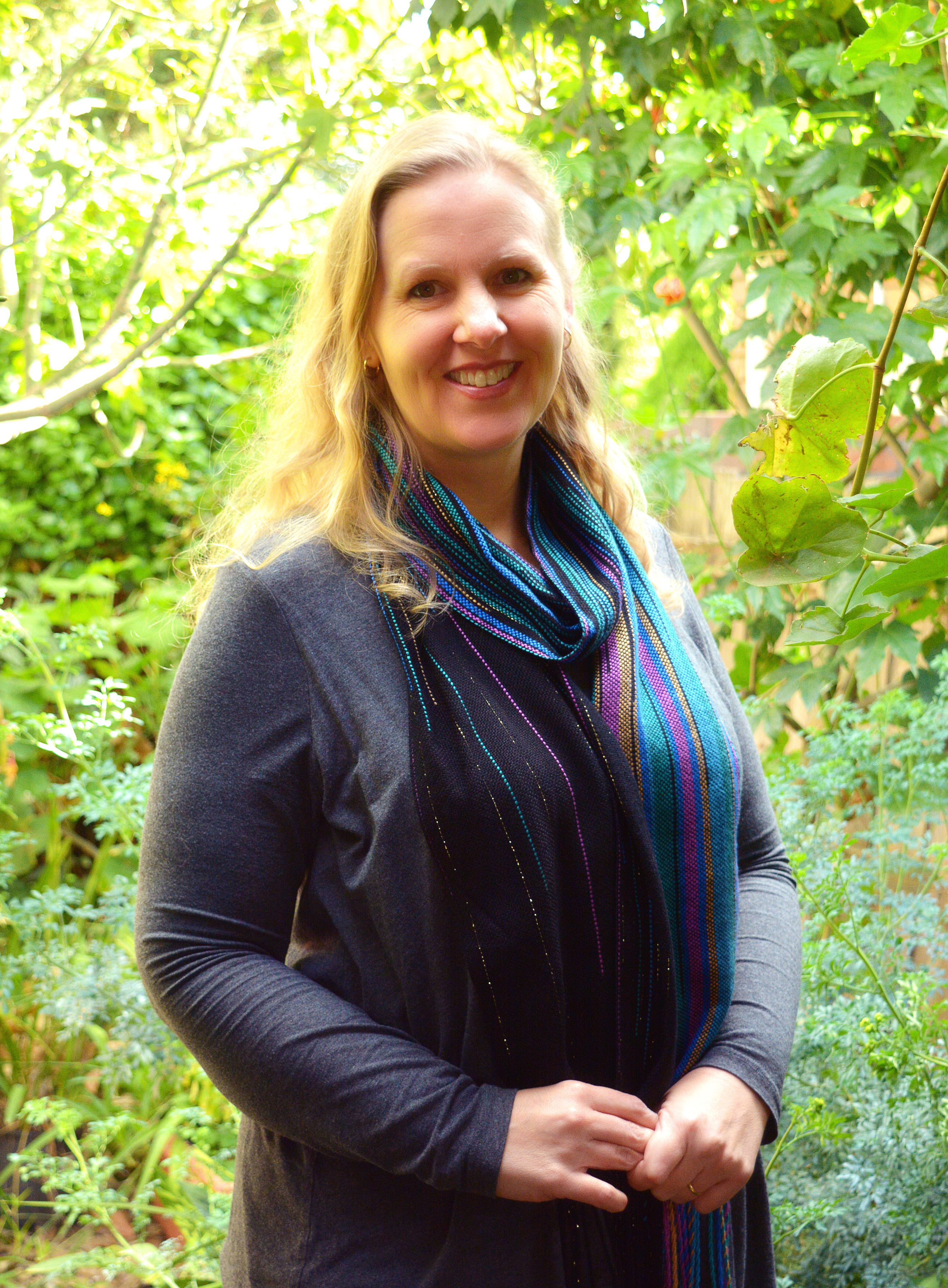 $12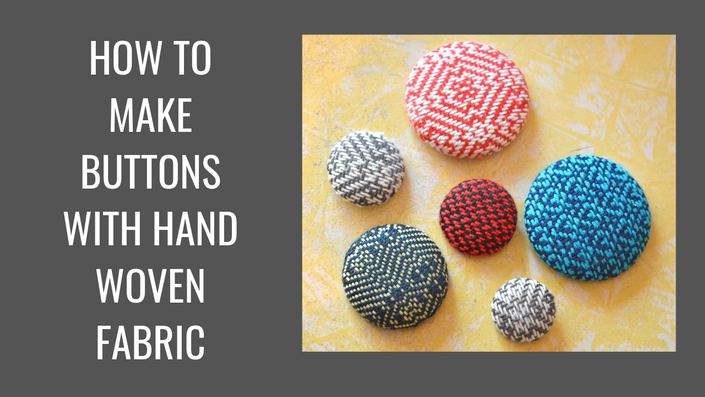 How to cover buttons with your hand woven fabric
Members only class. Learn how you can use small amounts of leftover fabric to make beautiful and unique buttons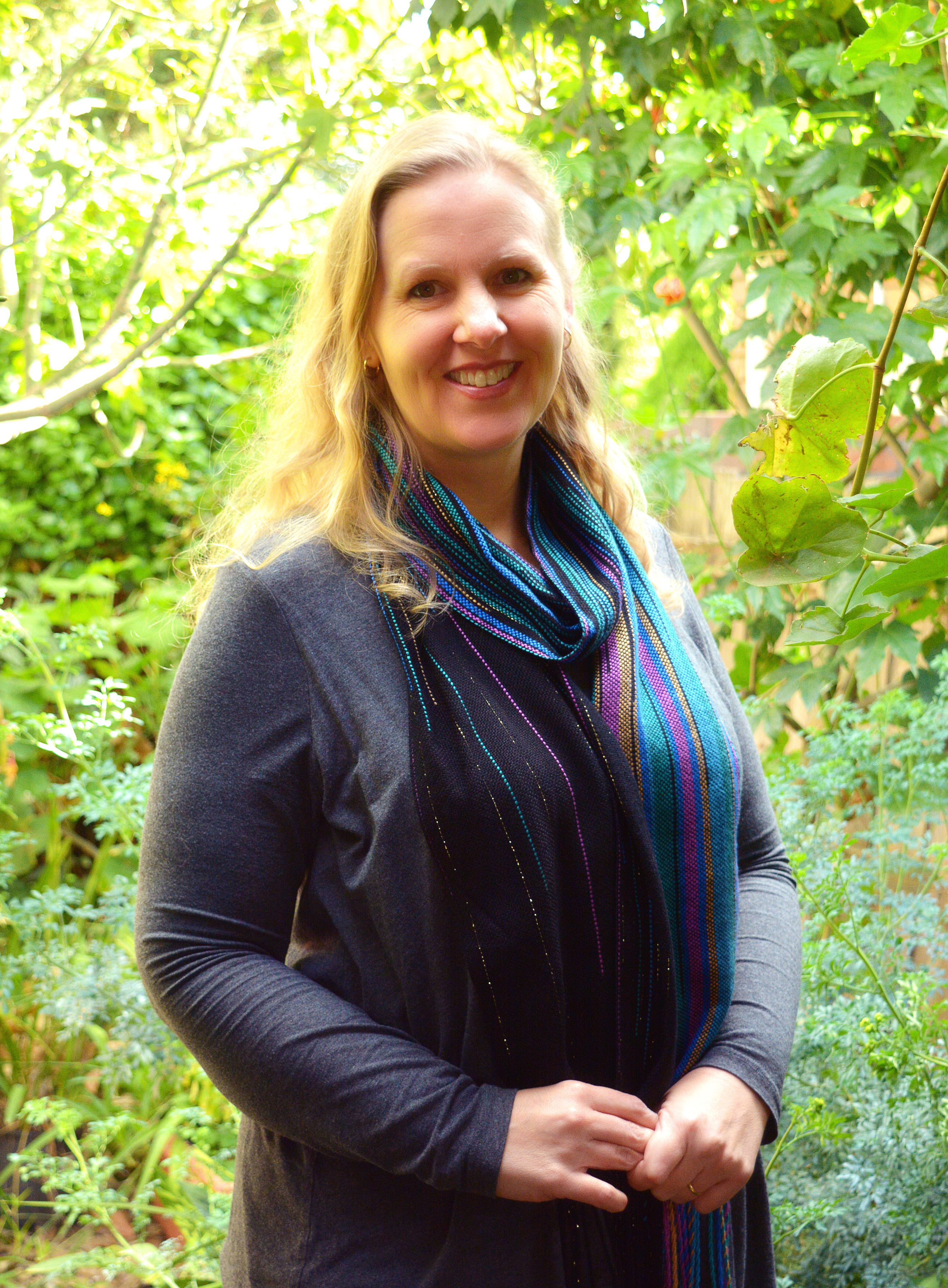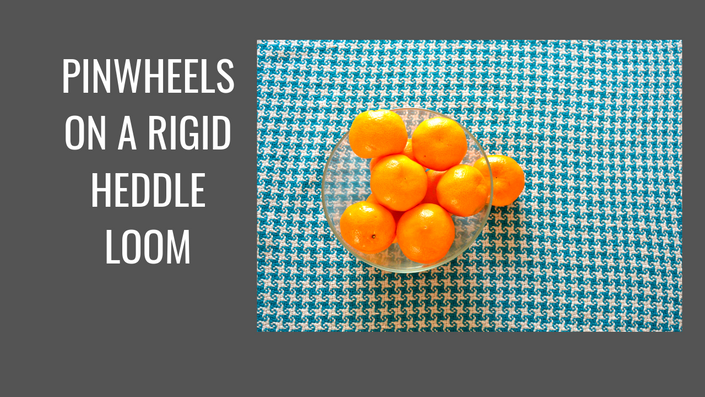 Pinwheels on a rigid heddle loom
Weave 4 shaft pinwheels on your rigid heddle loom!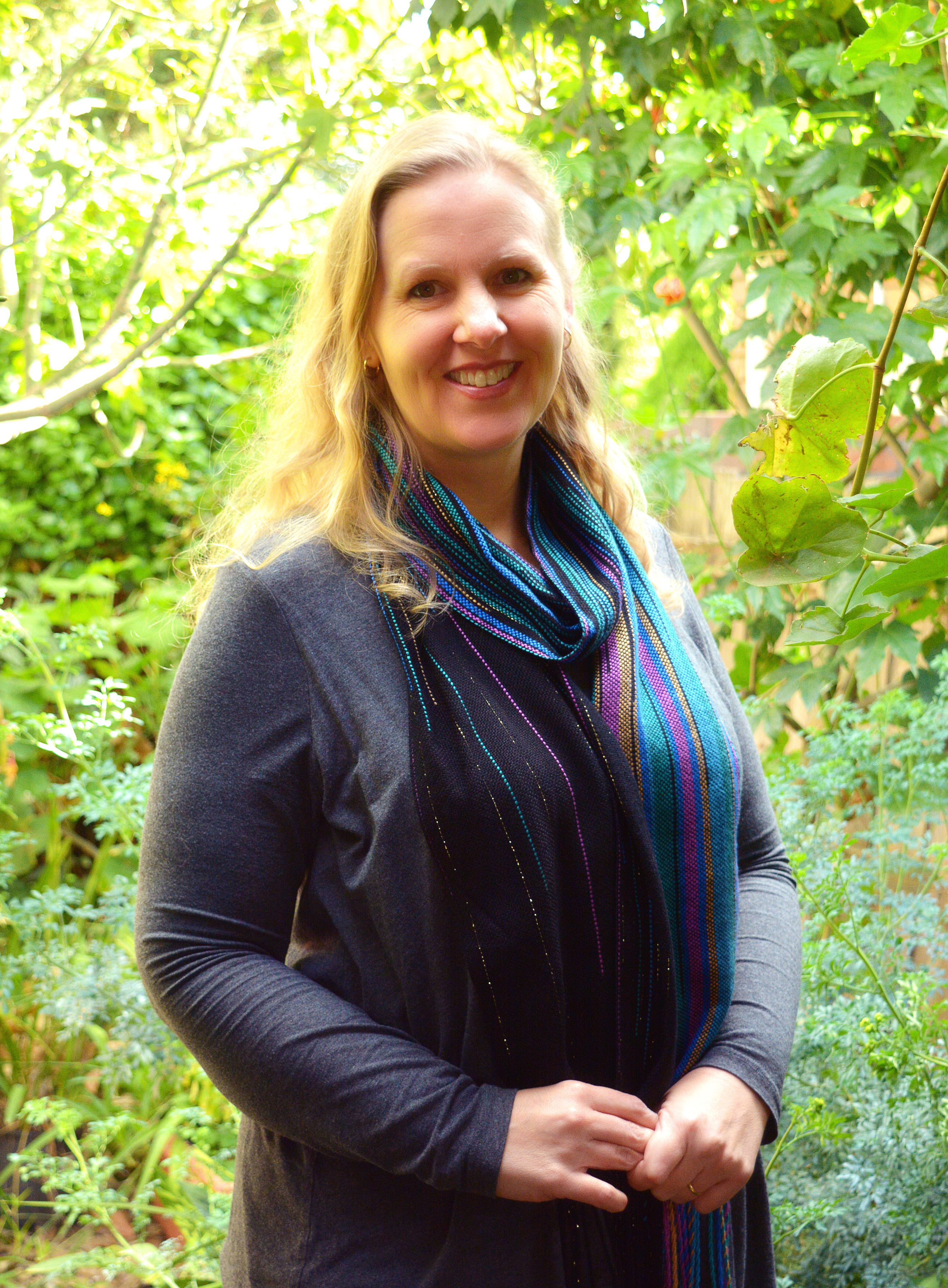 $12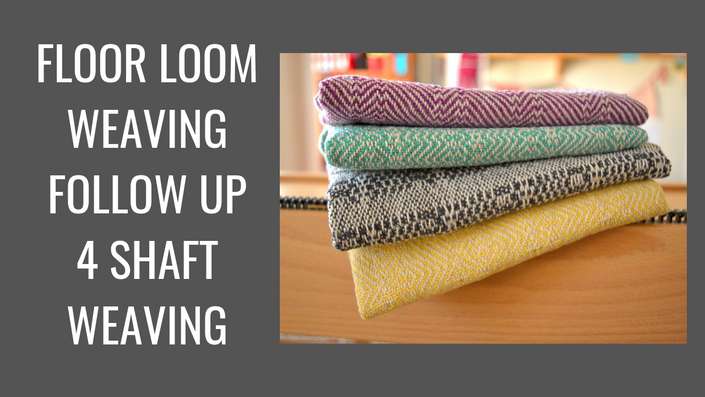 Floor Loom Weaving Follow Up - 4 Shaft Weaving
Introduction to Floor Loom Weaving is a prerequisite for this class.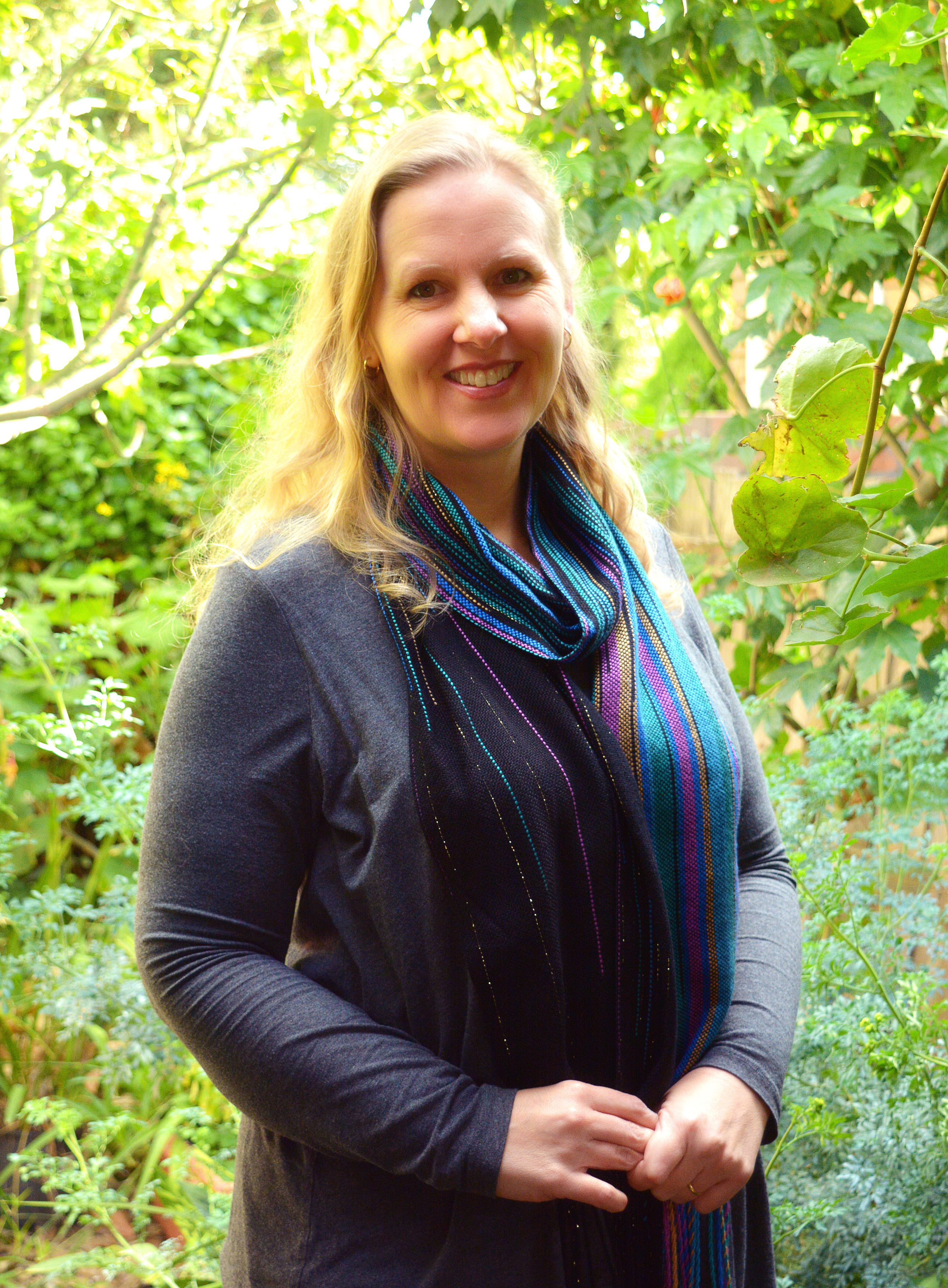 $25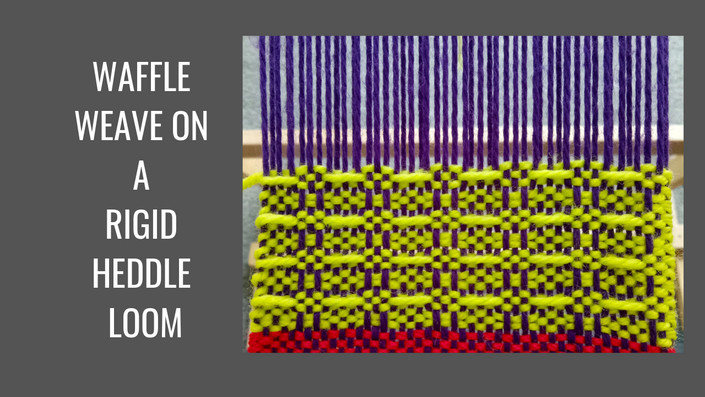 Waffle Weave on a rigid heddle loom
How to weave waffle weave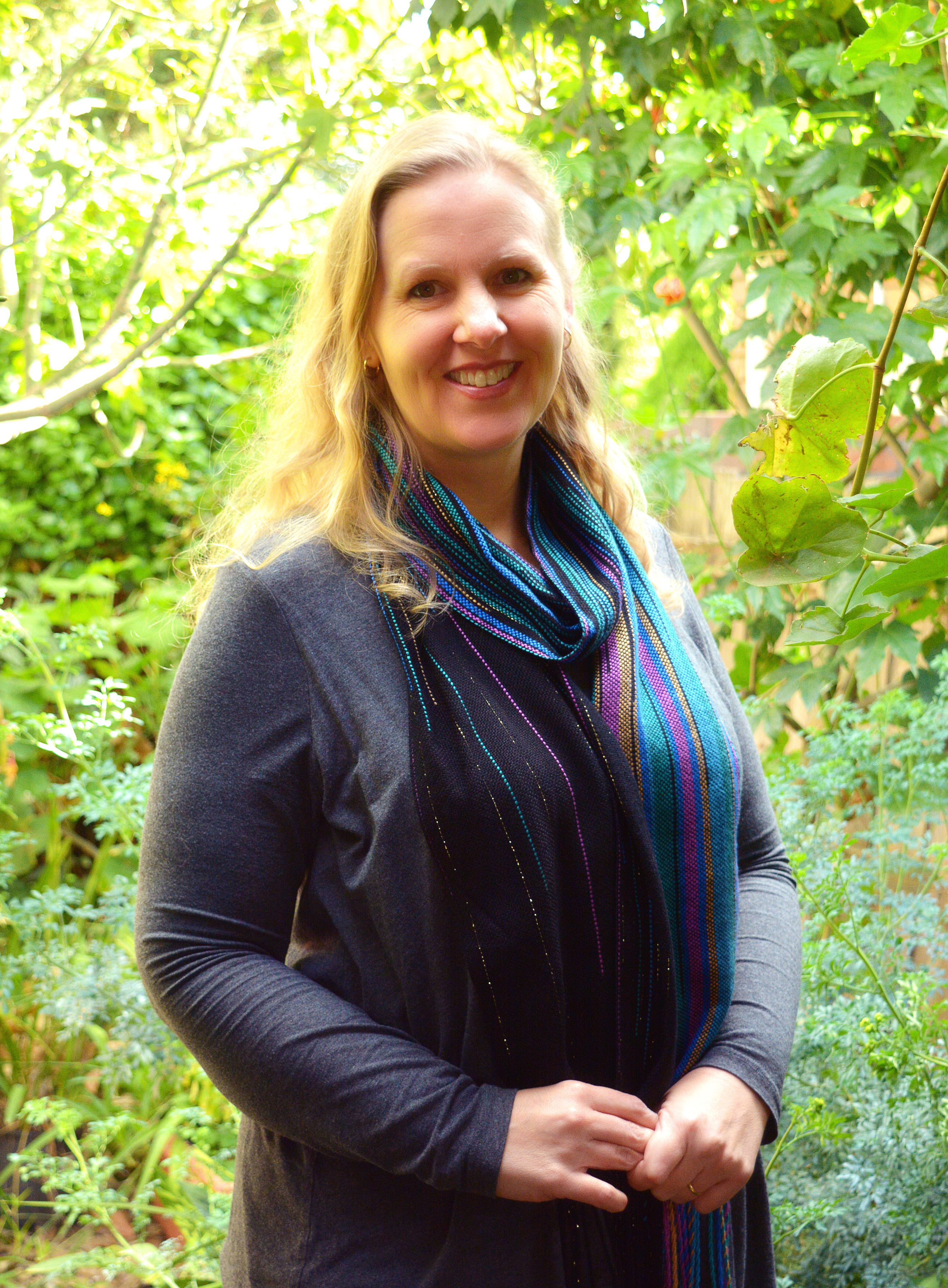 FREE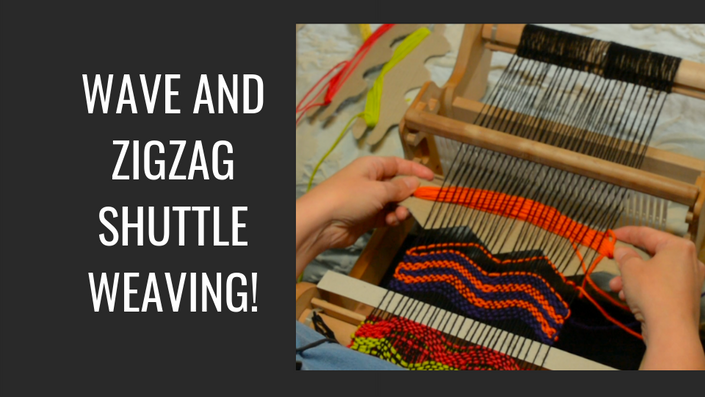 Make your own wave and zigzag shuttles!
Free Class! Make your own wave and zigzag shuttles and learn how to use them on your rigid heddle loom!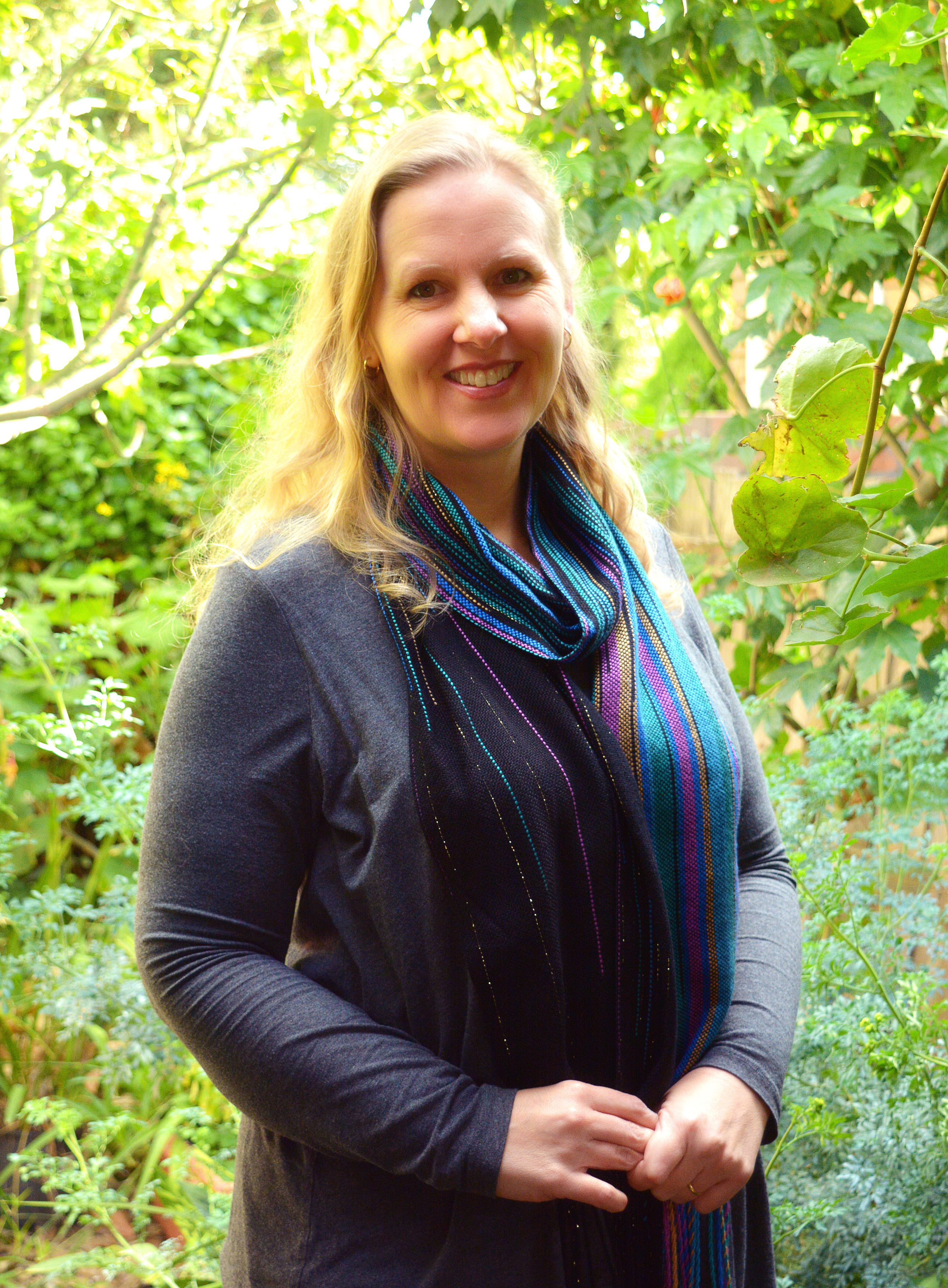 FREE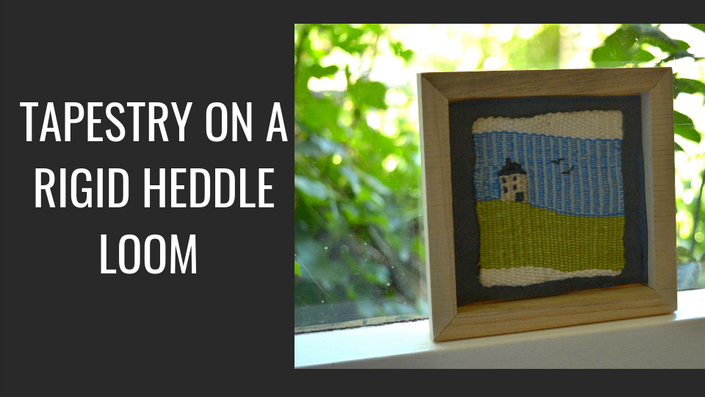 Tapestry on a rigid heddle loom
Learn a variety of tapestry techniques to use on your rigid heddle loom!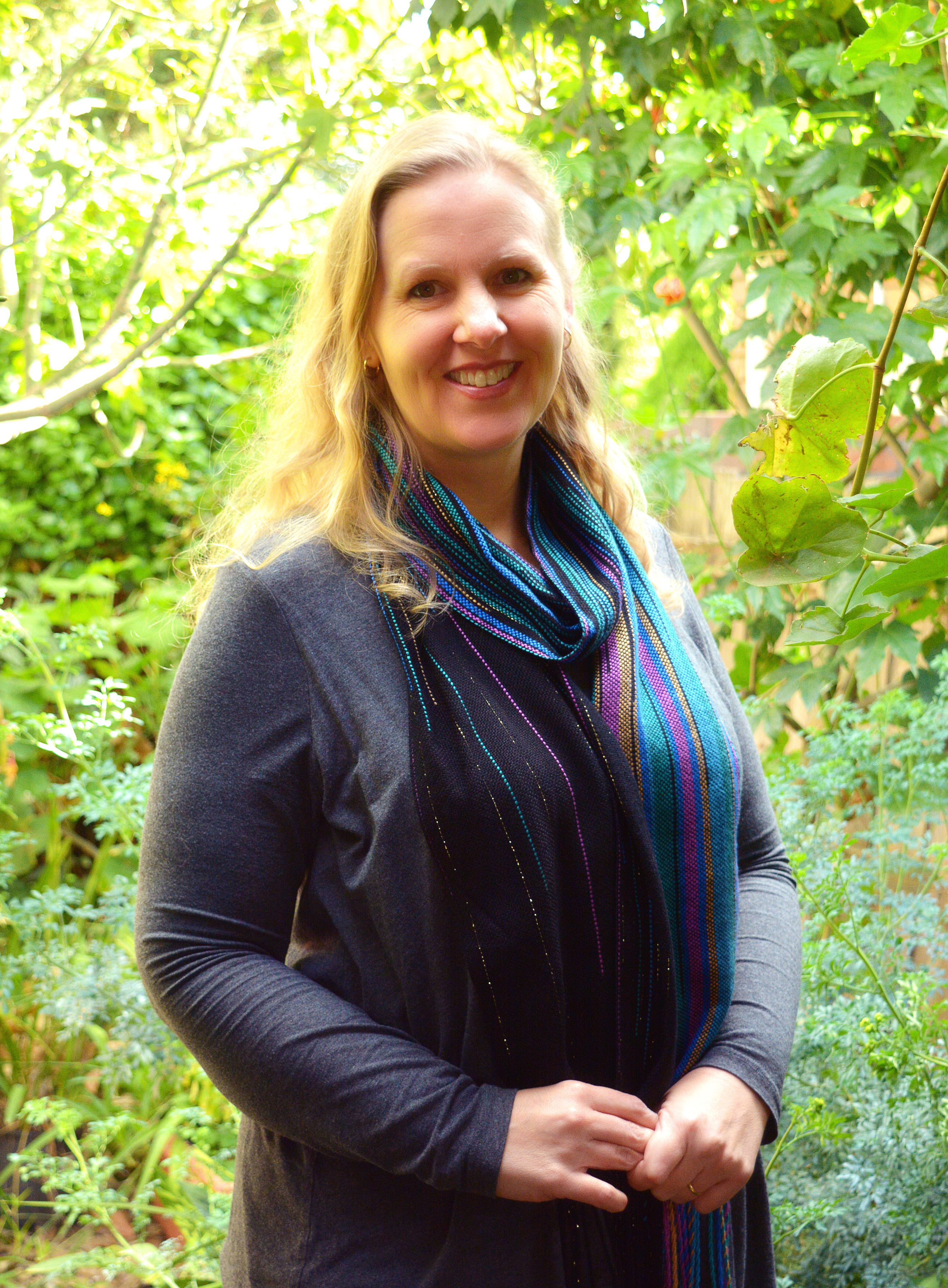 $12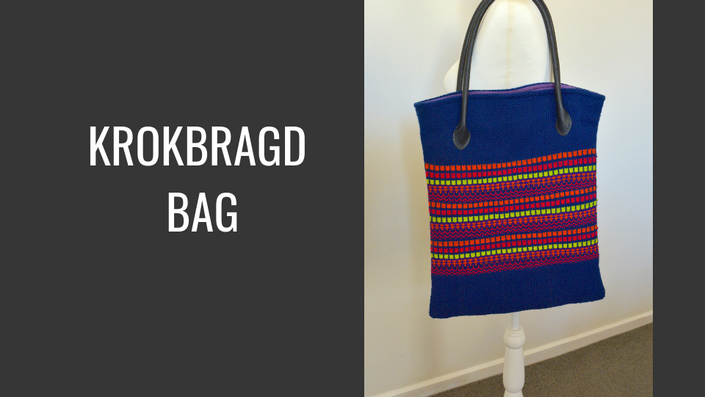 Krokbragd Bag
Weave a gorgeous krokbragd bag on your rigid heddle loom with two heddles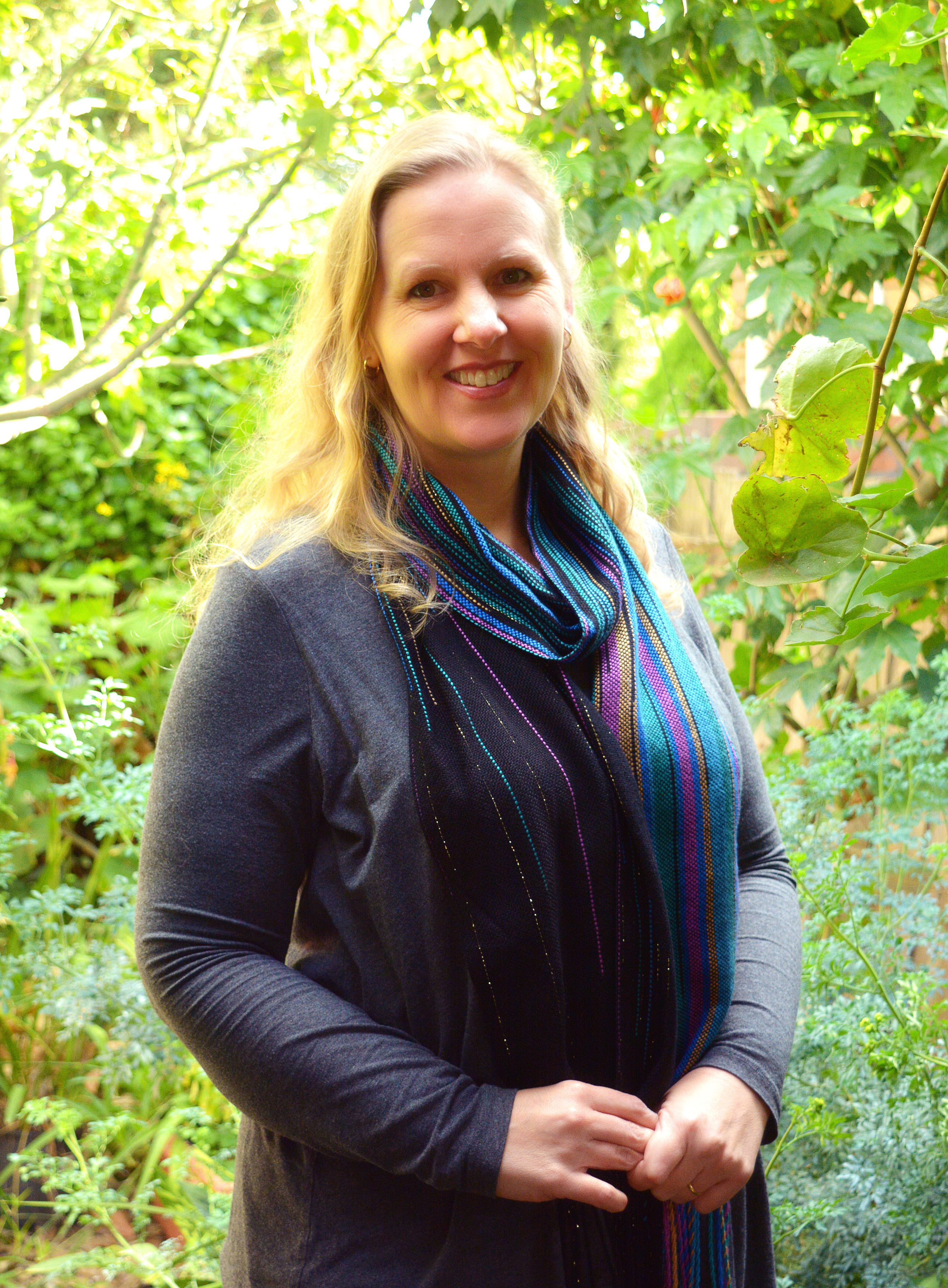 $12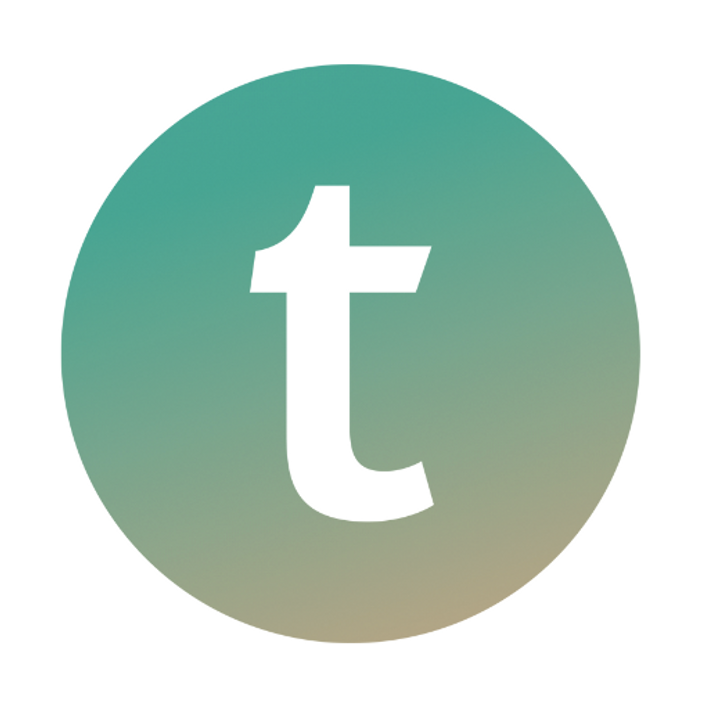 Teachable Tutorial - how to use the site and manage your account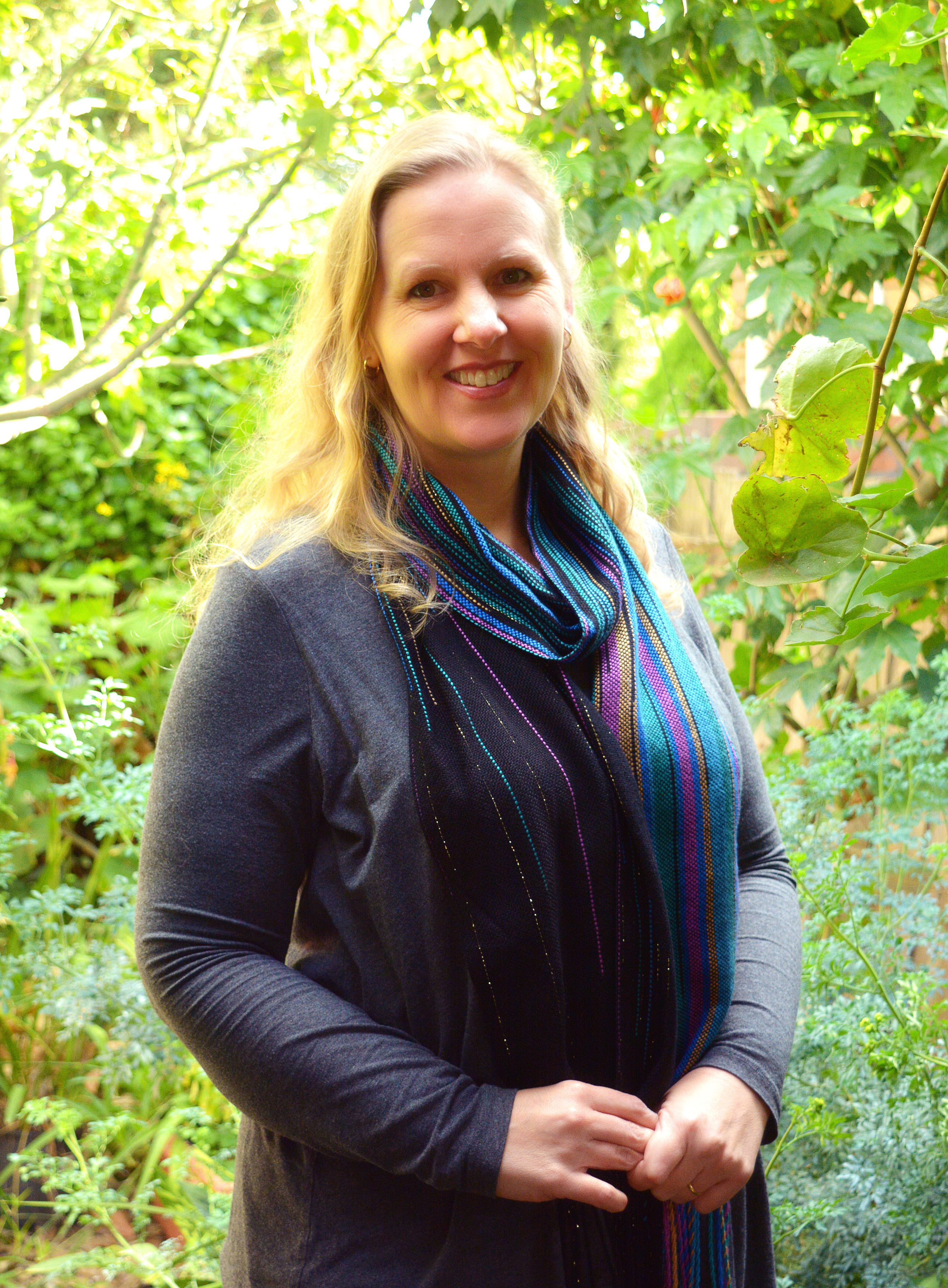 FREE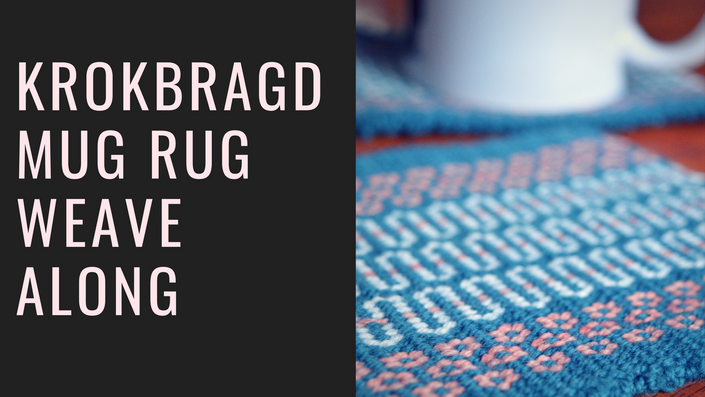 Krokbragd Mug Rug Weave Along
NOW OPEN! Available to members only!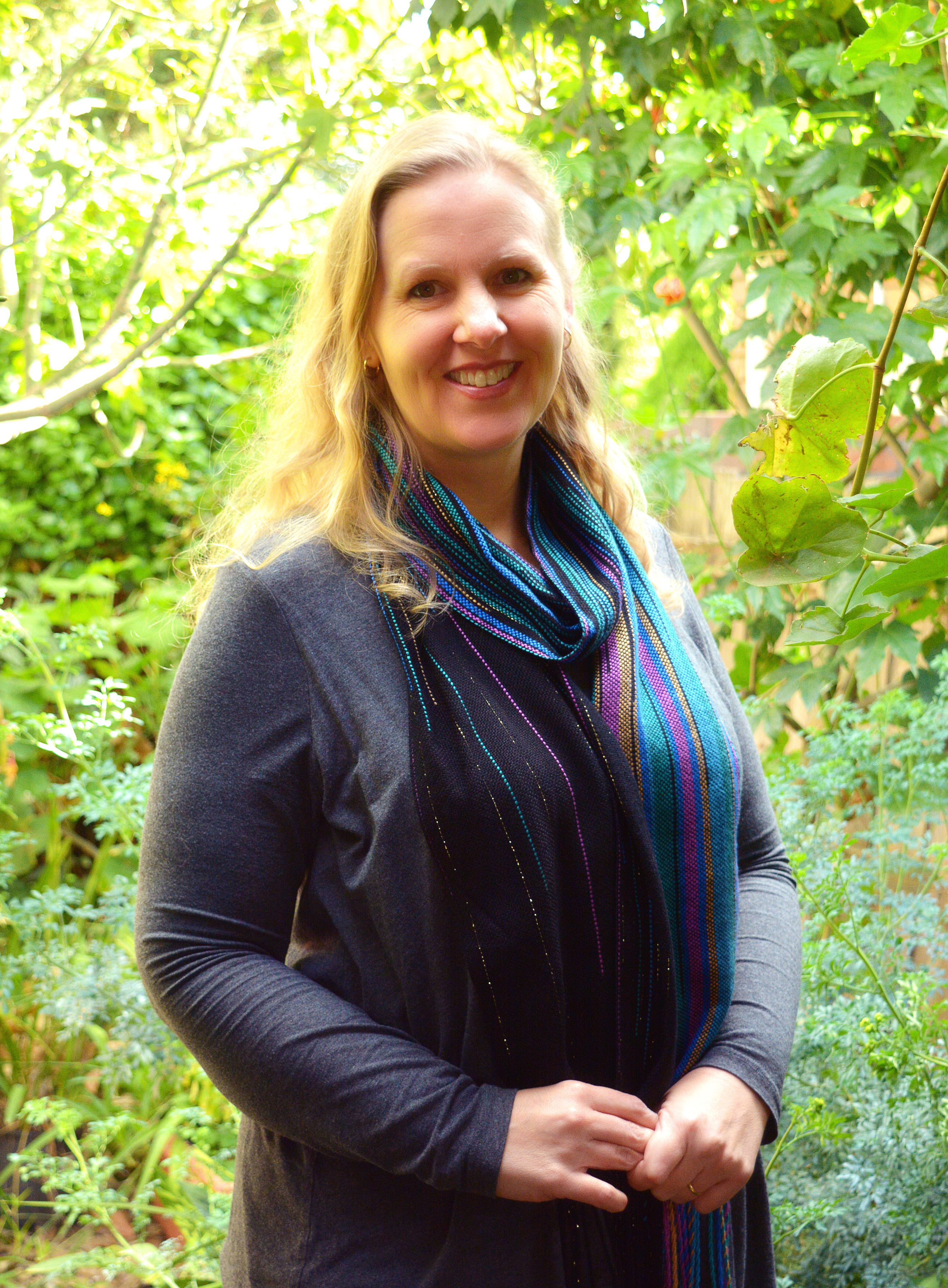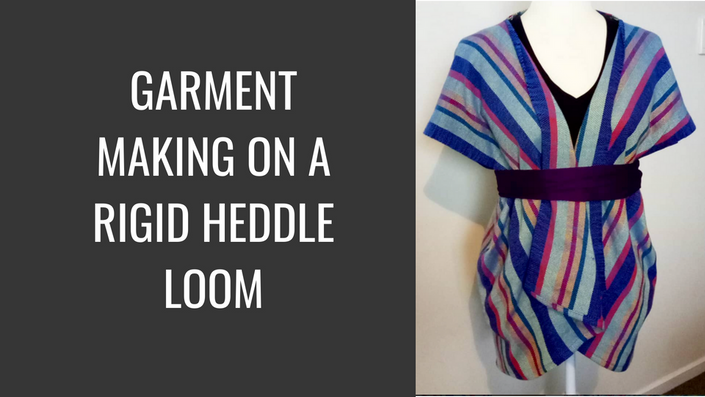 Rigid Heddle Garment making class
Weave and sew a beautiful drapey, open fronted top to wear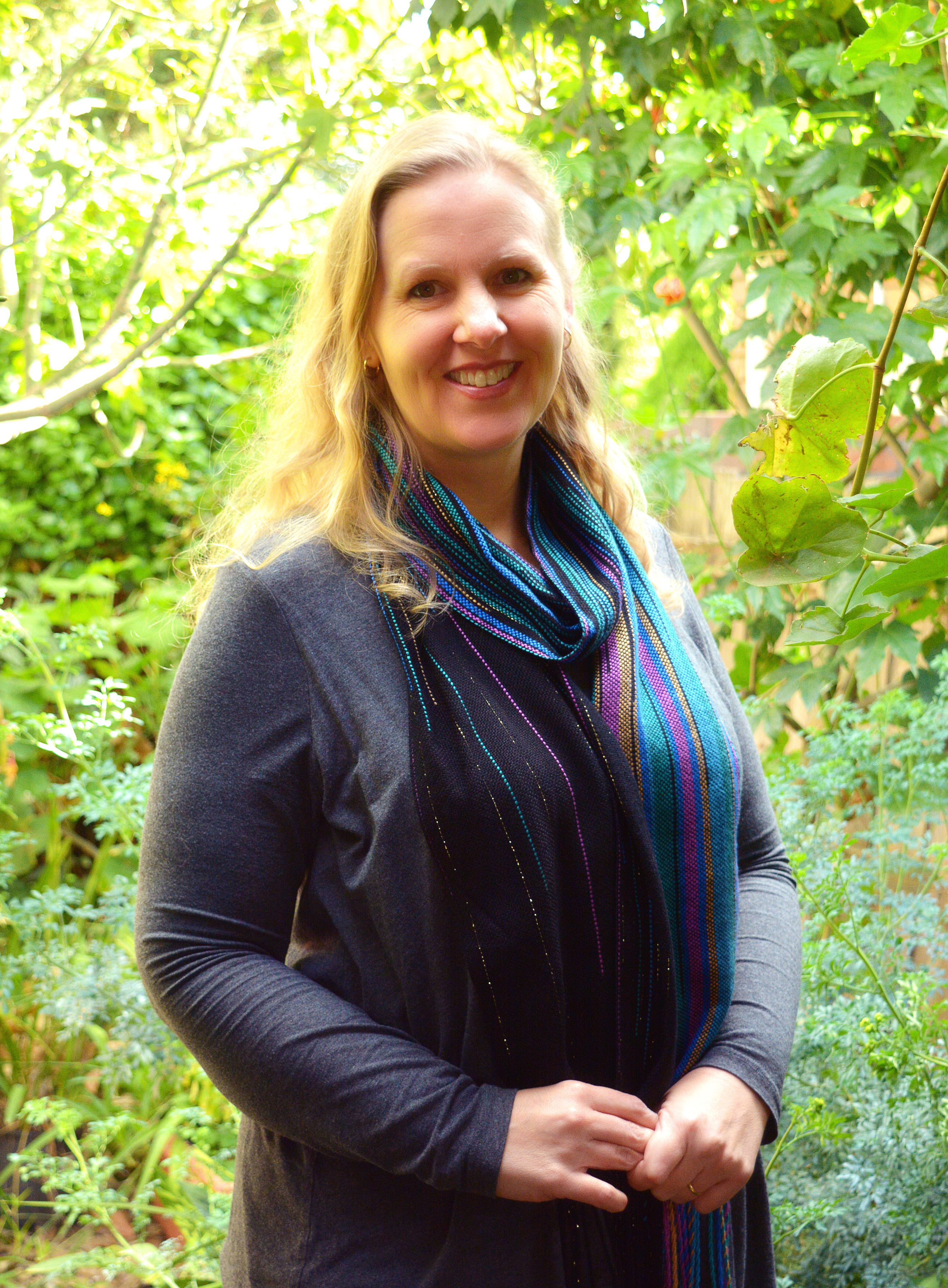 $12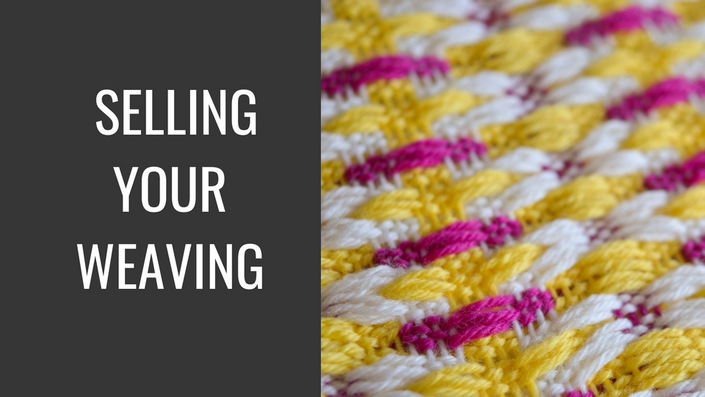 Selling your Weaving
Get started selling your weaving!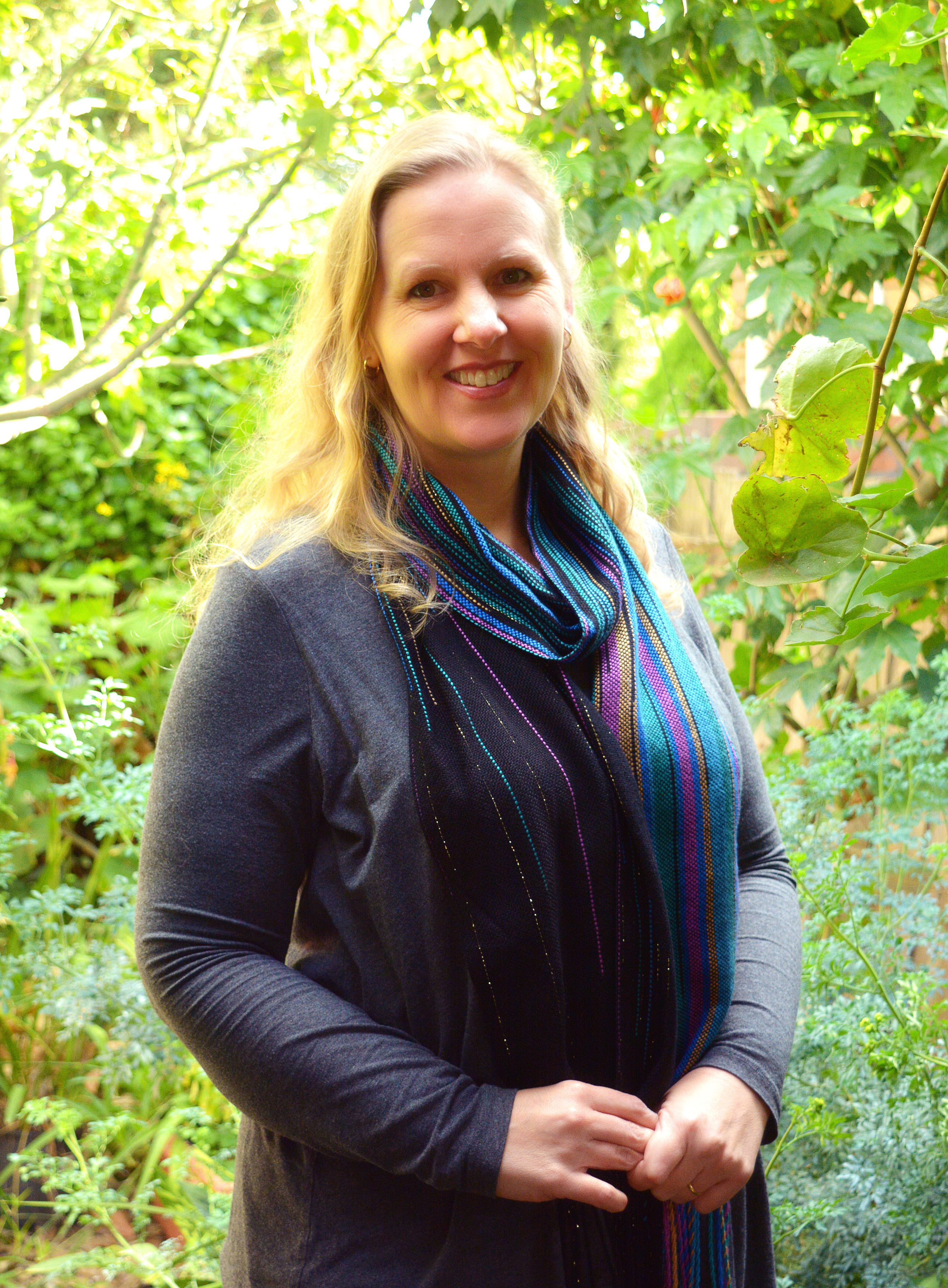 $6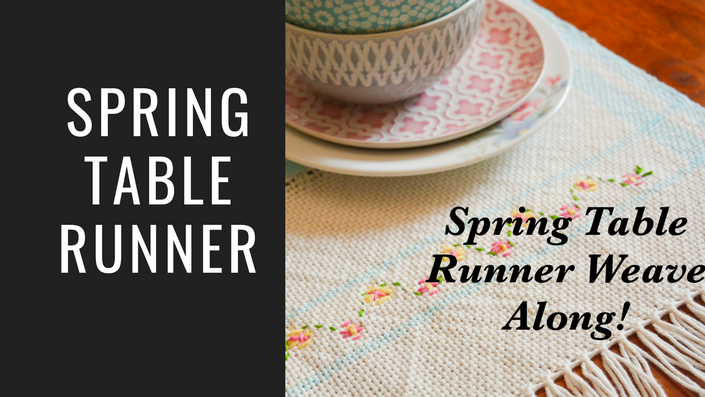 Spring Table Runner Weave Along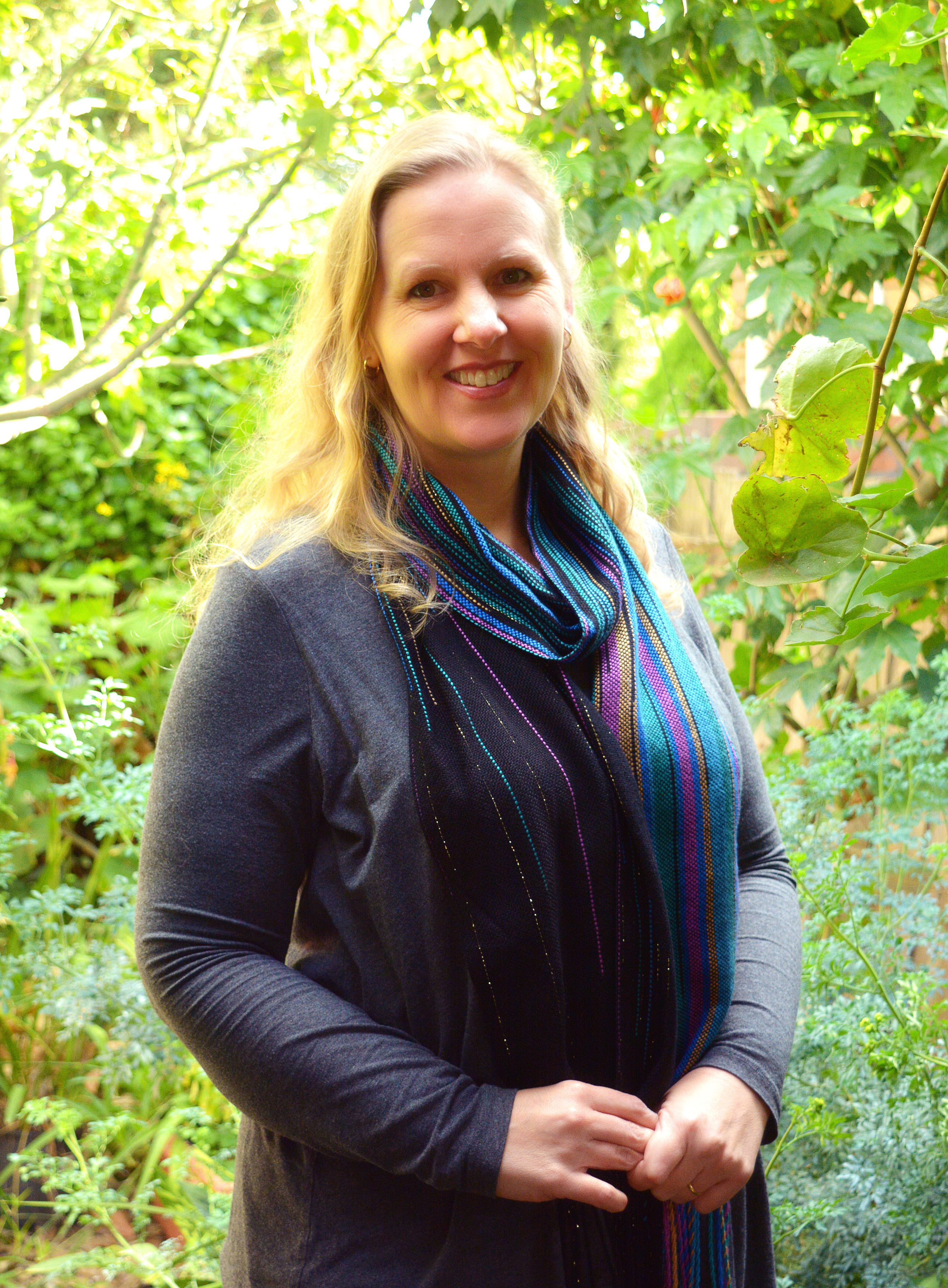 FREE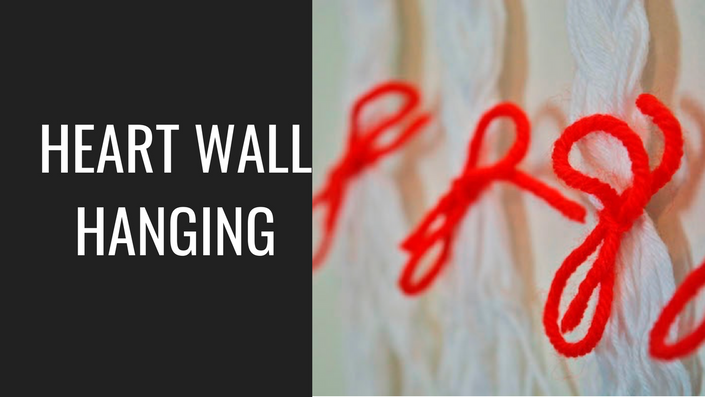 Heart Wallhanging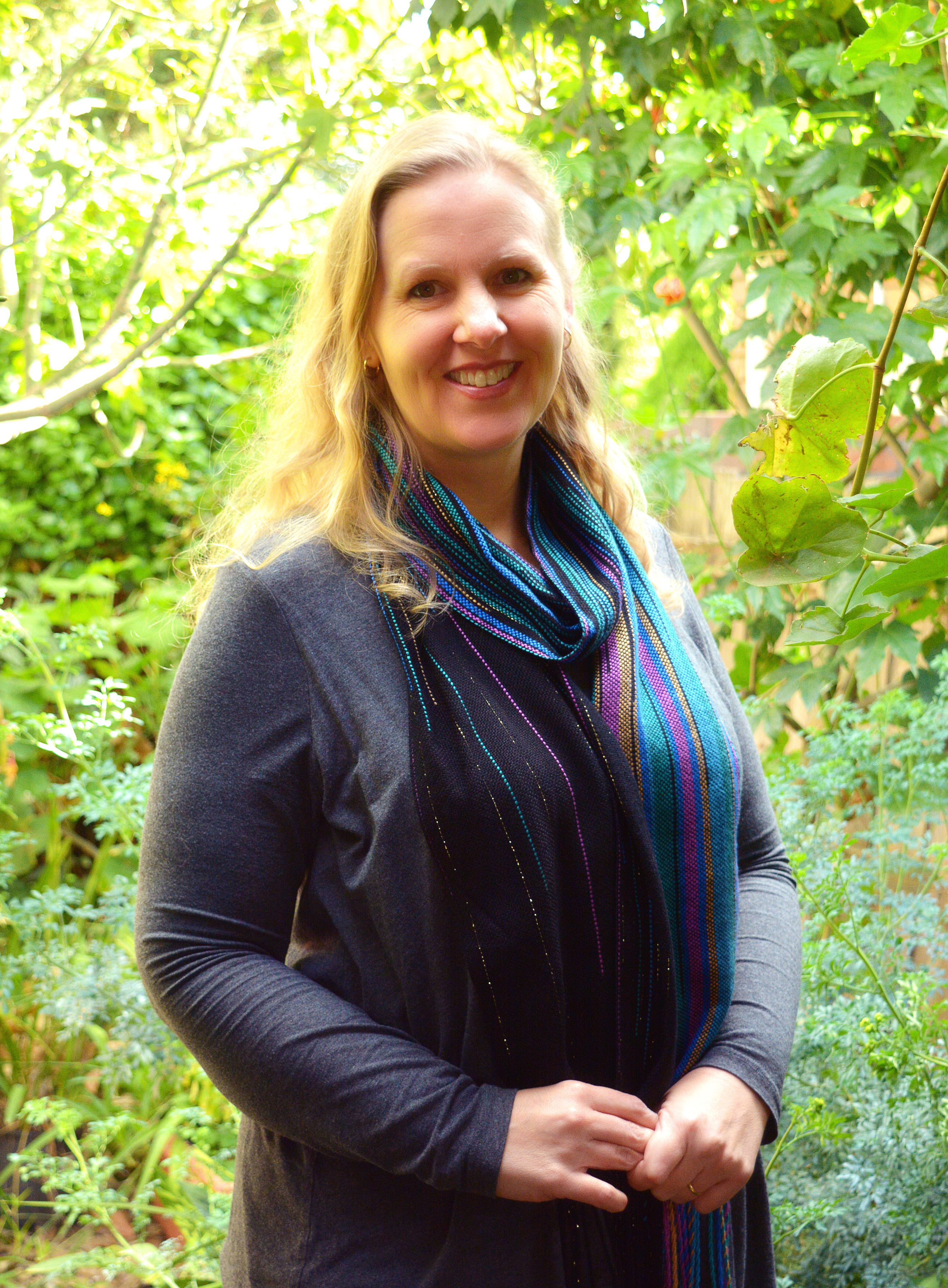 FREE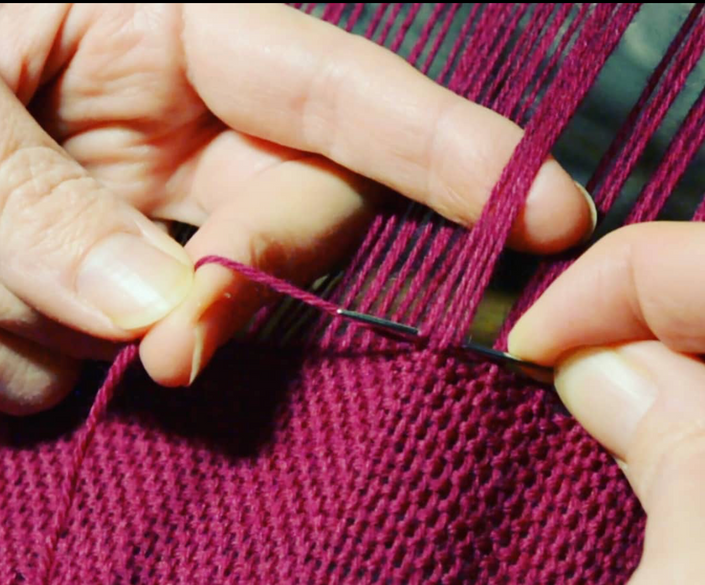 How to Hemstitch
MEMBER'S ONLY CLASS - Learn to hemstitch both ends of your piece.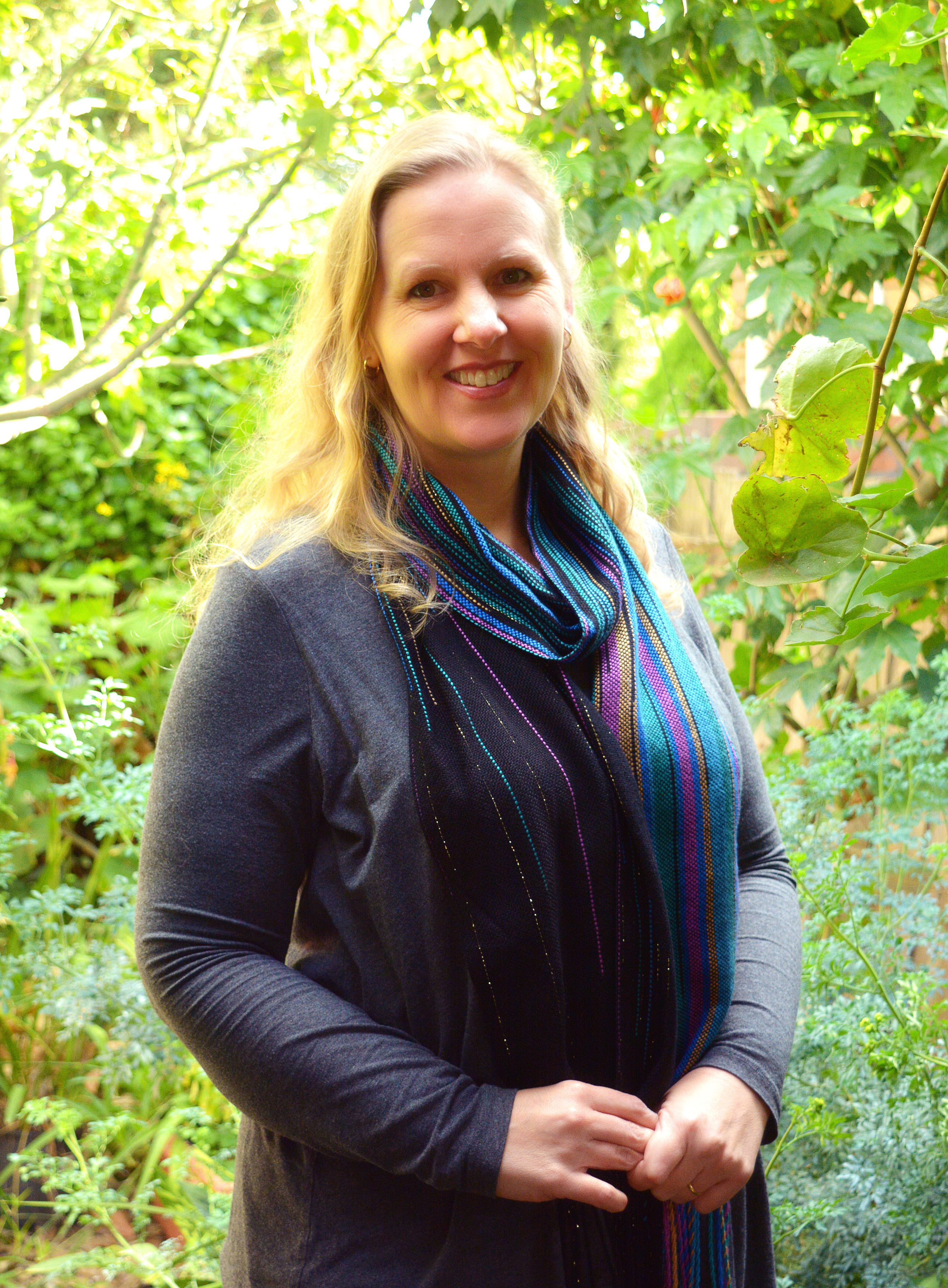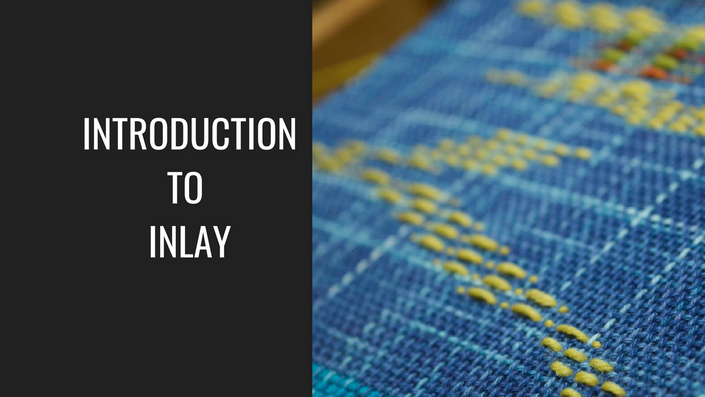 Introduction to inlay on a rigid heddle loom
MEMBERS ONLY CLASS Introduction to the inlay technique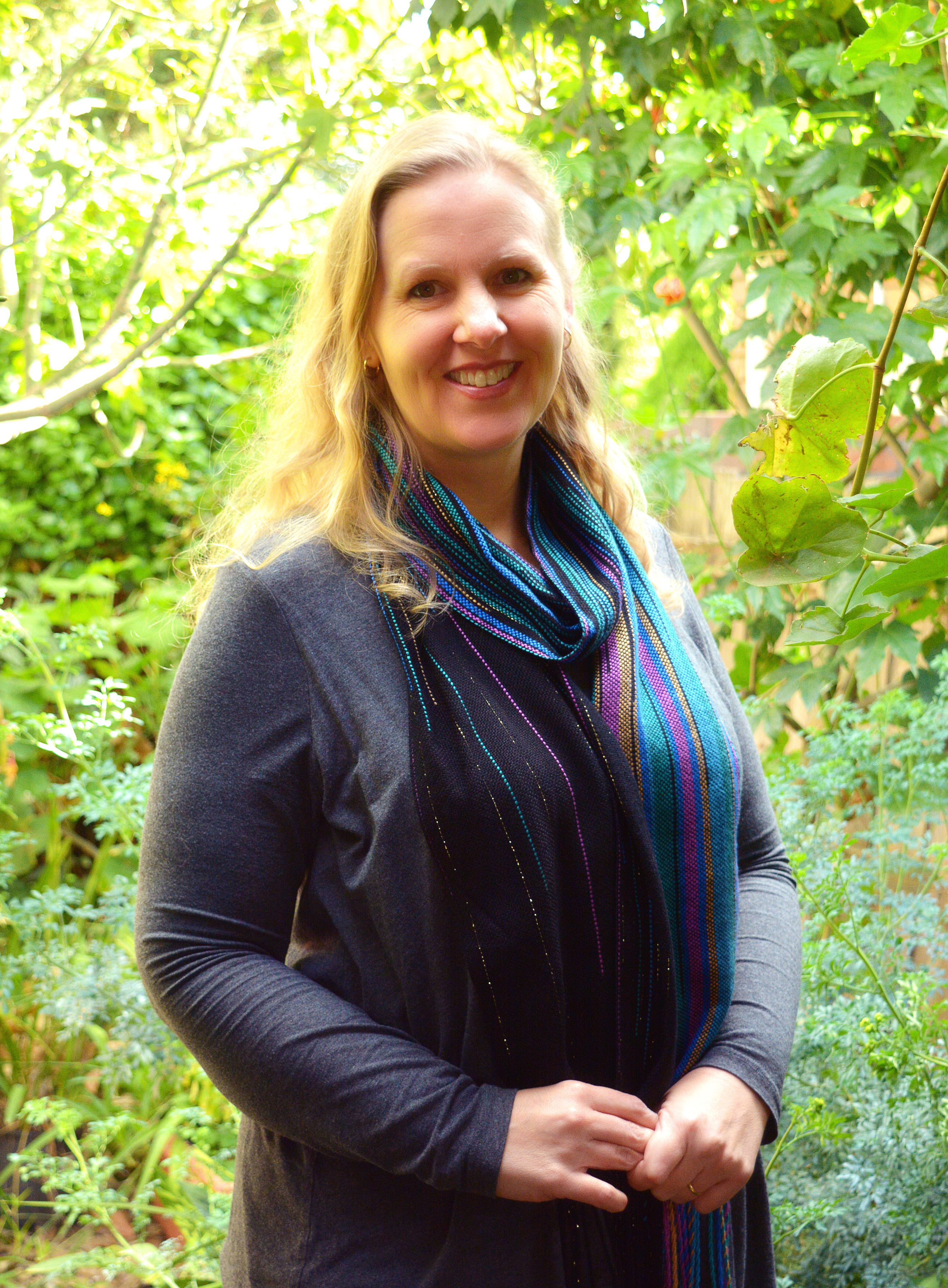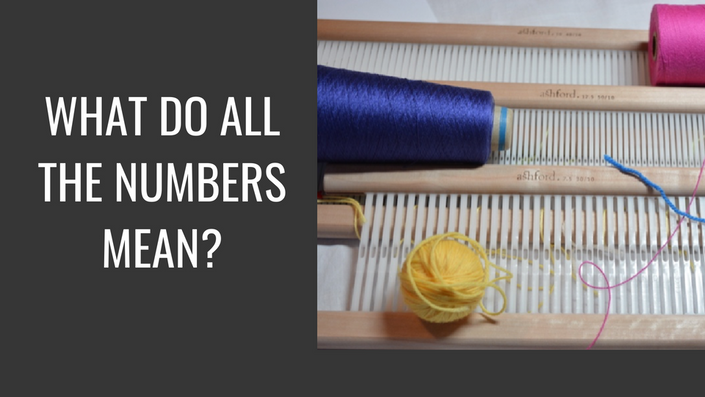 What do all the numbers mean and how do they apply to a rigid heddle loom?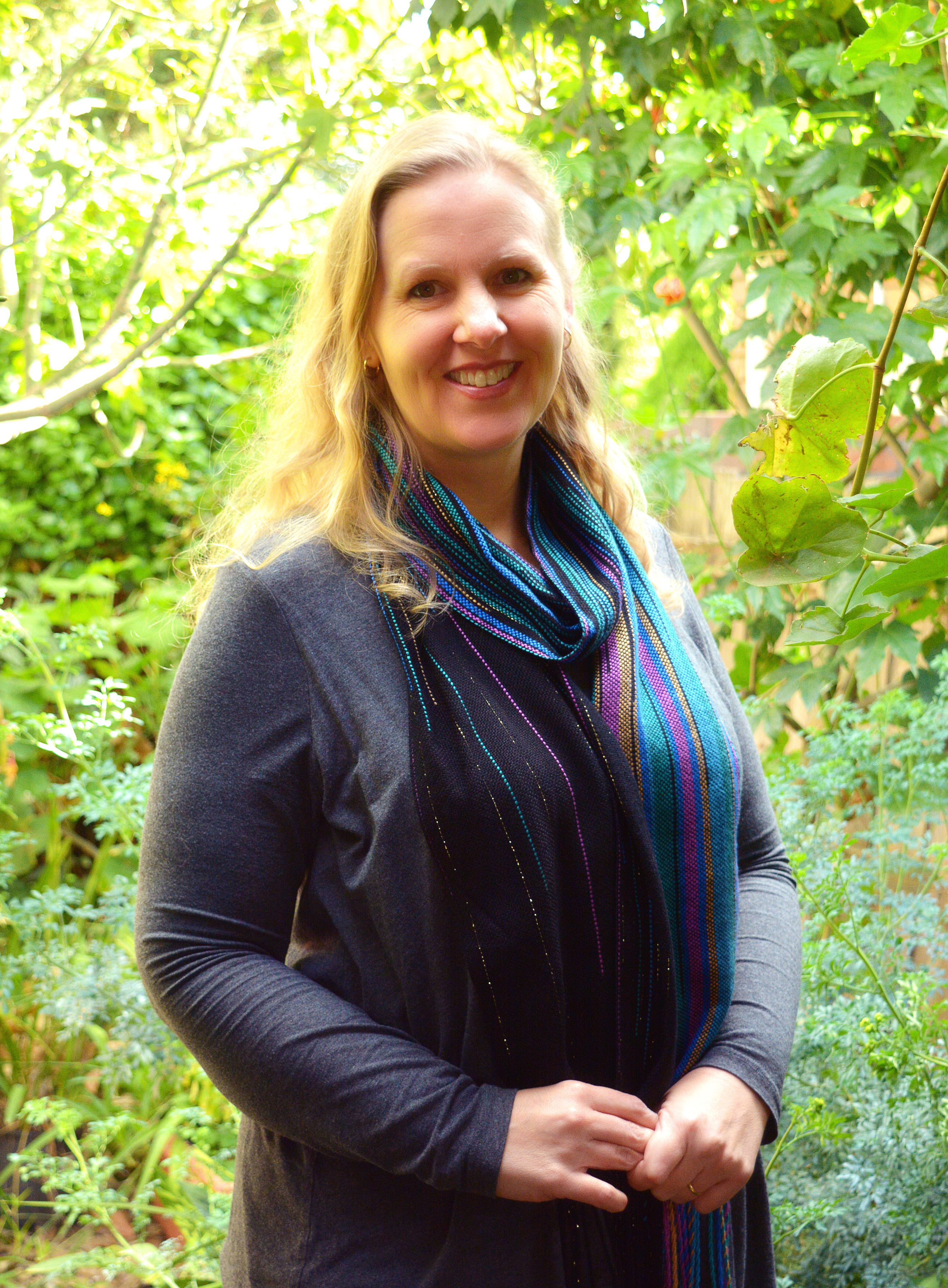 $5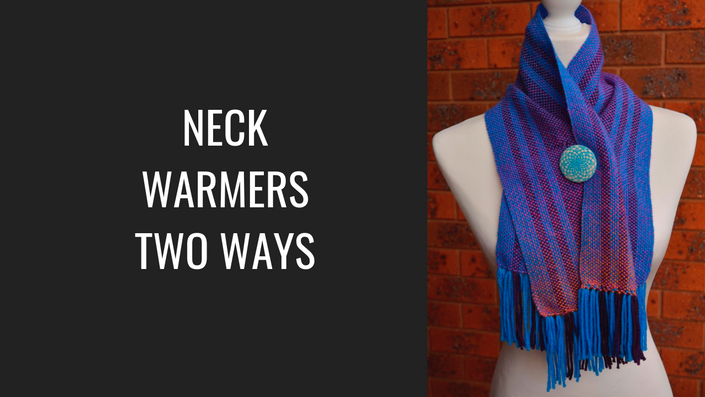 Neck warmers two ways
A great class for newer weavers with step by step instructions to ensure your success! 2 projects for the price of 1!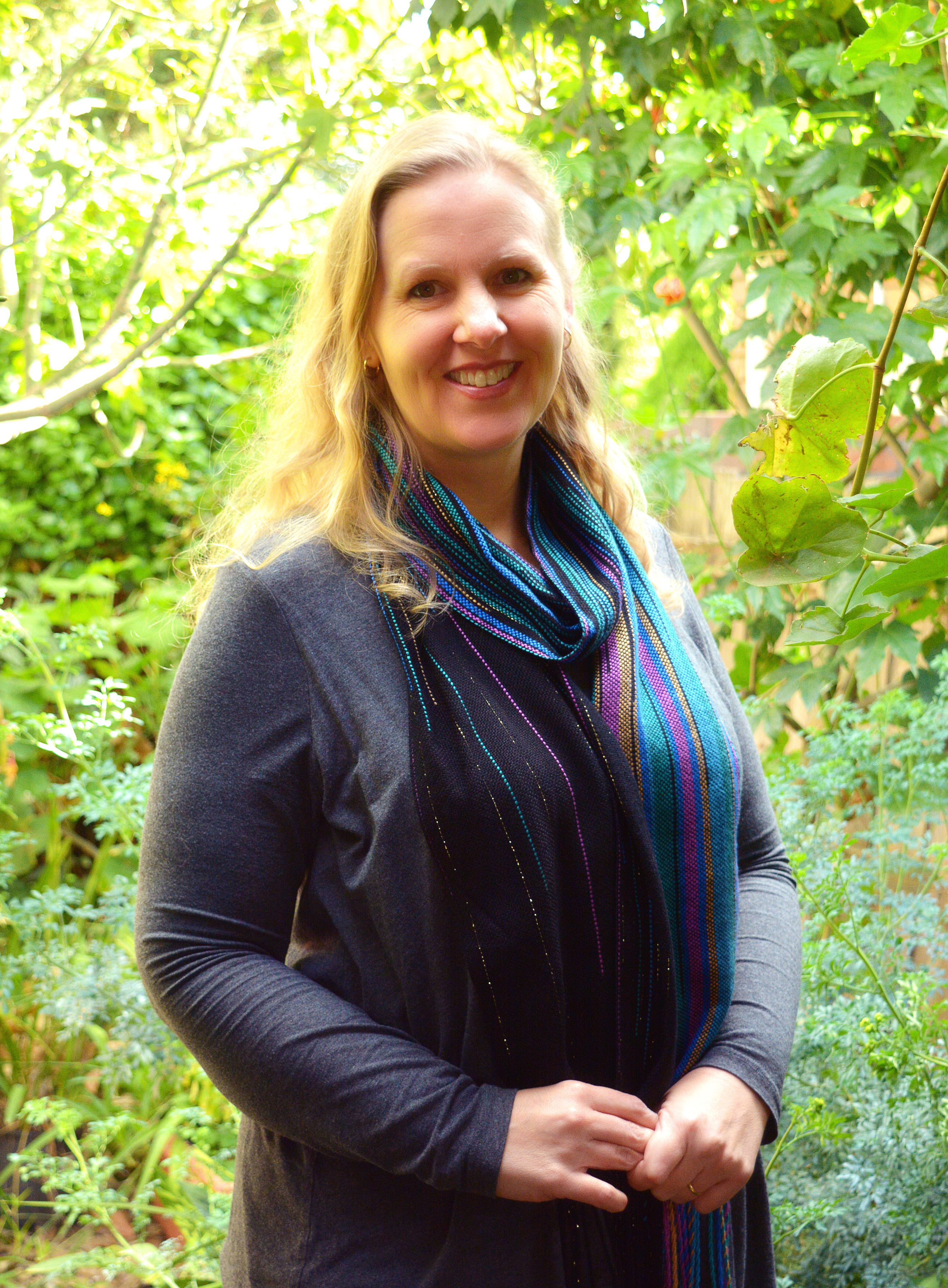 $9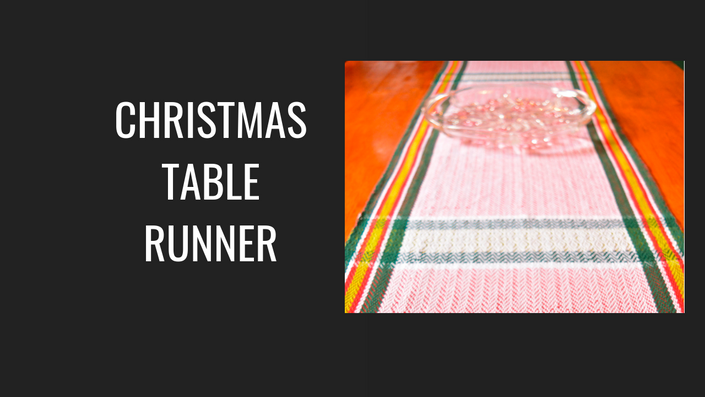 Christmas table runner
Get festive and decorate your Christmas table with a hand woven runner.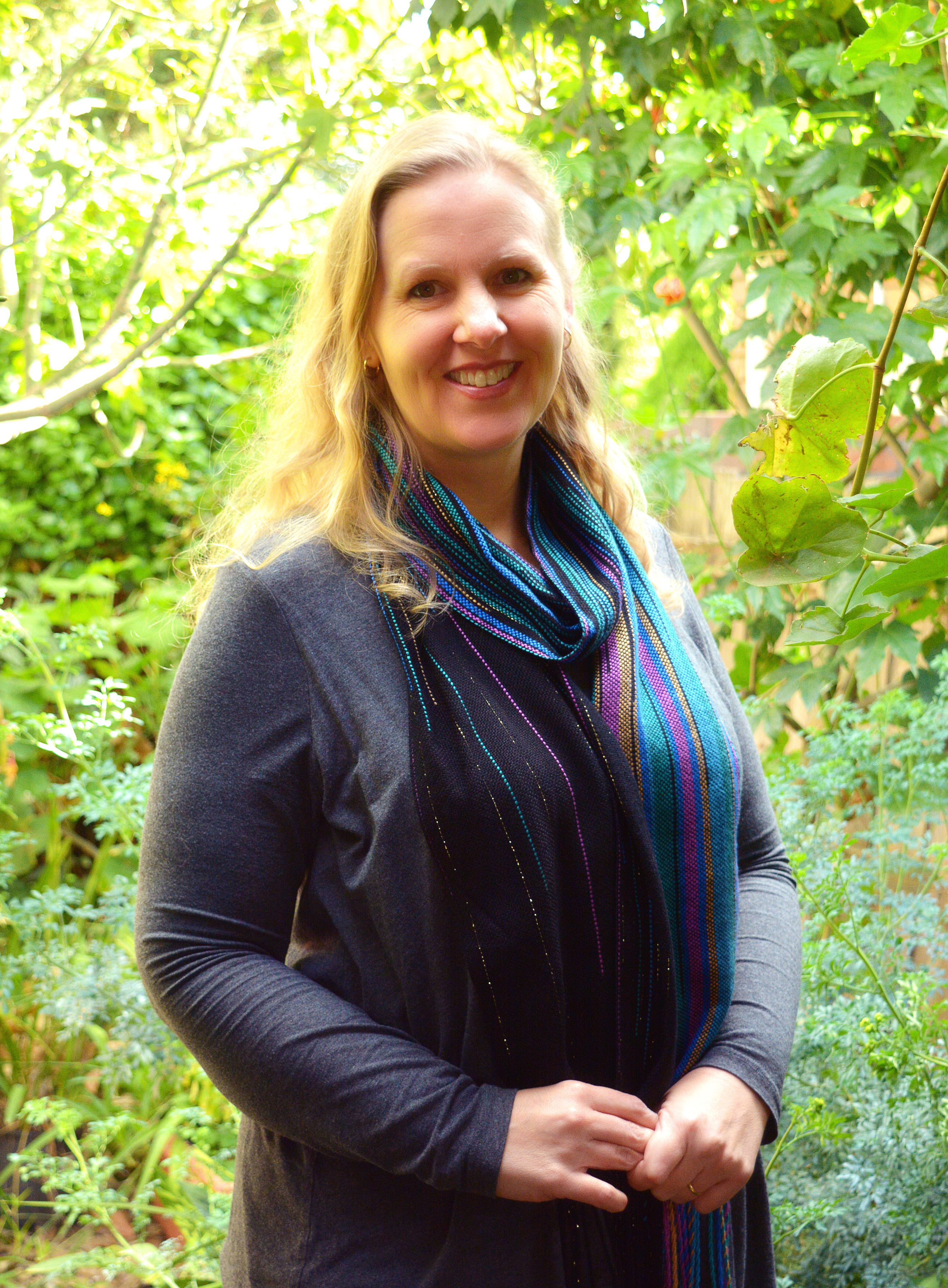 $12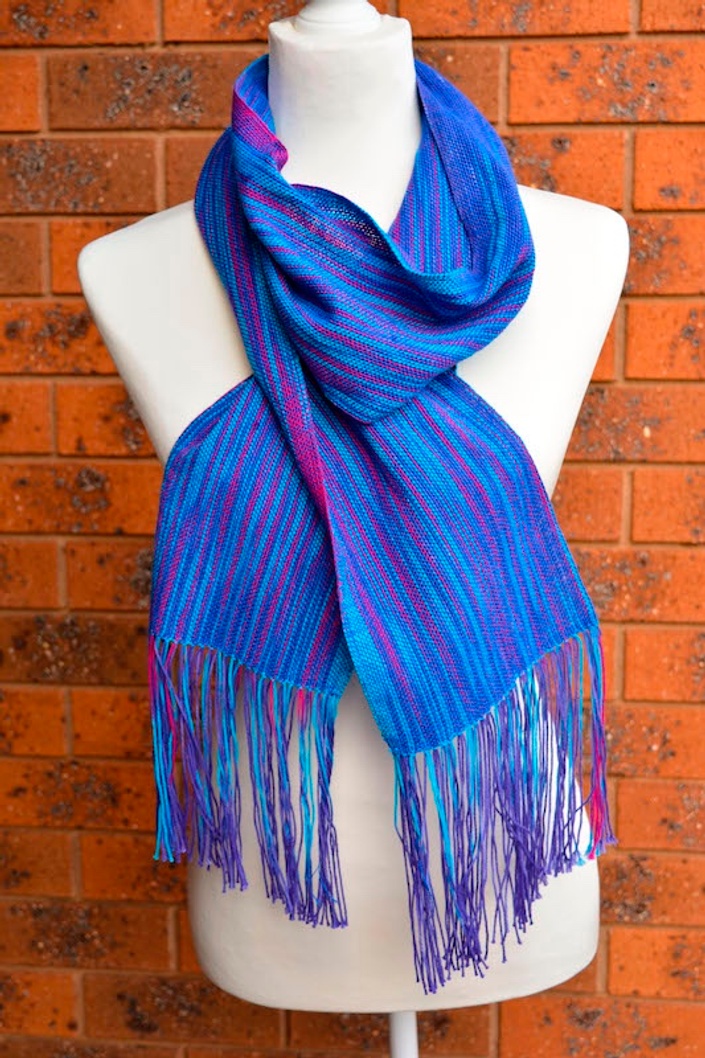 Colour pooling scarf
Dye and weave a colour pooling scarf!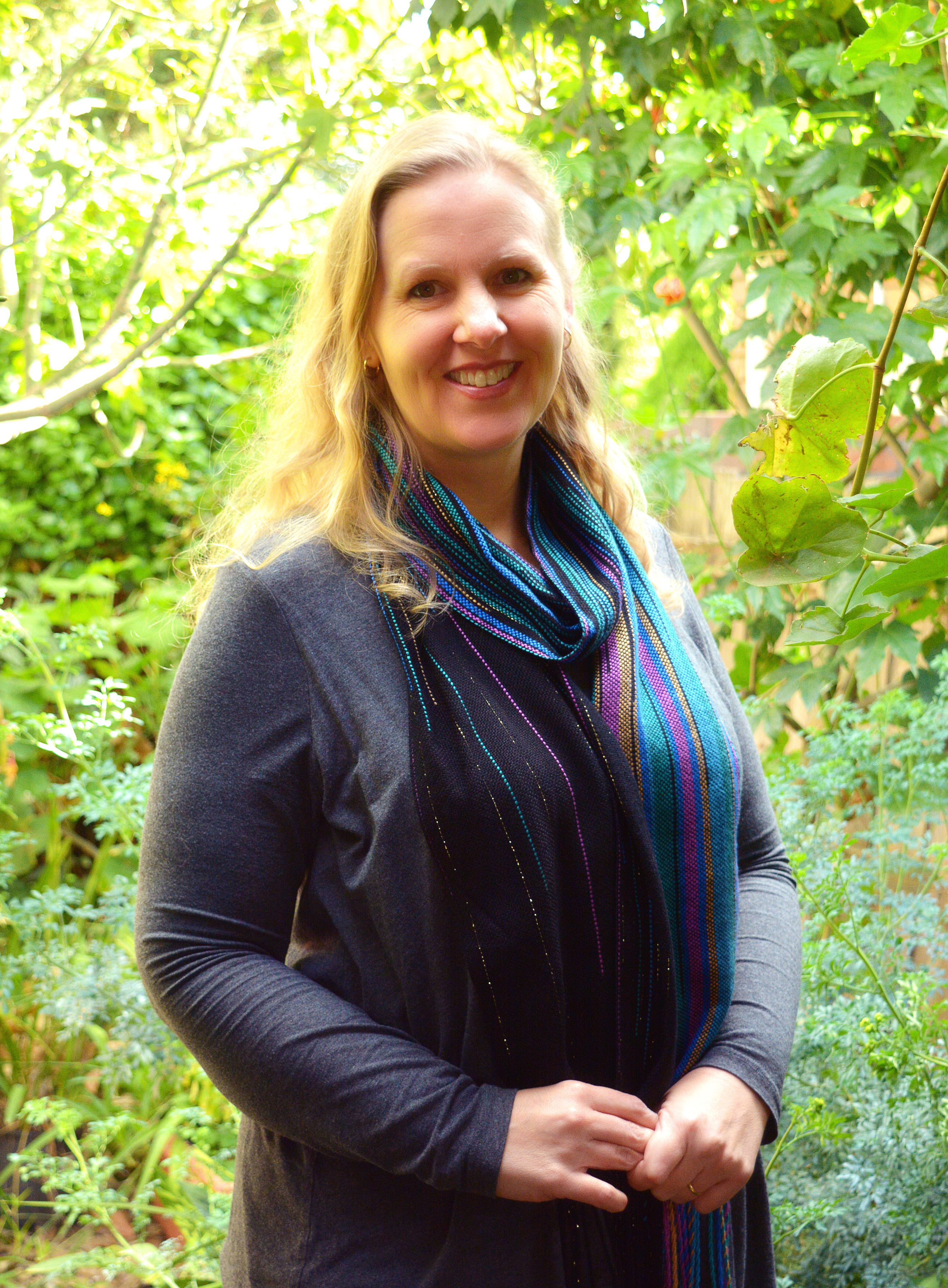 $12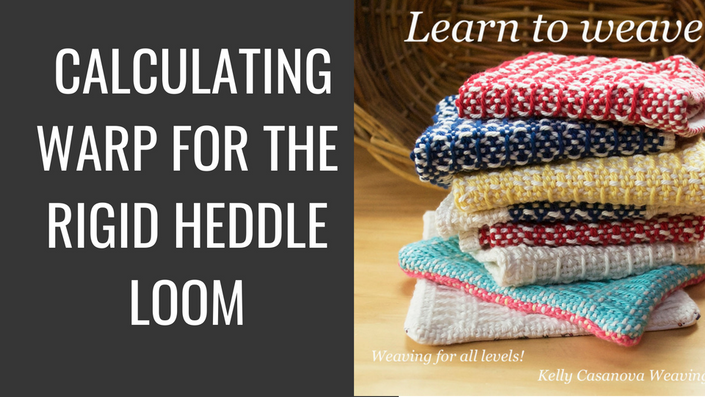 Calculating warp for the rigid heddle loom
Free PDF printable sheet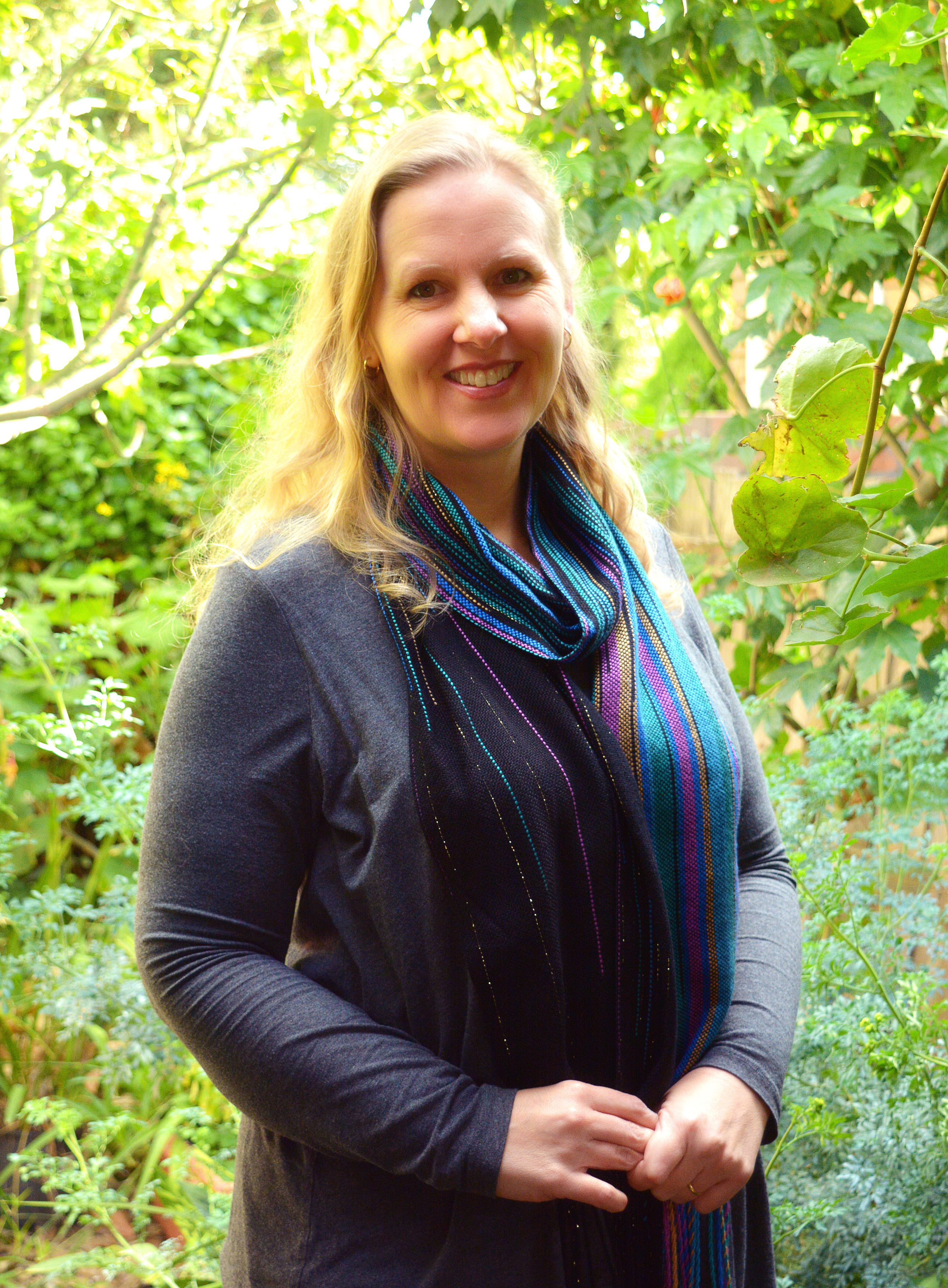 FREE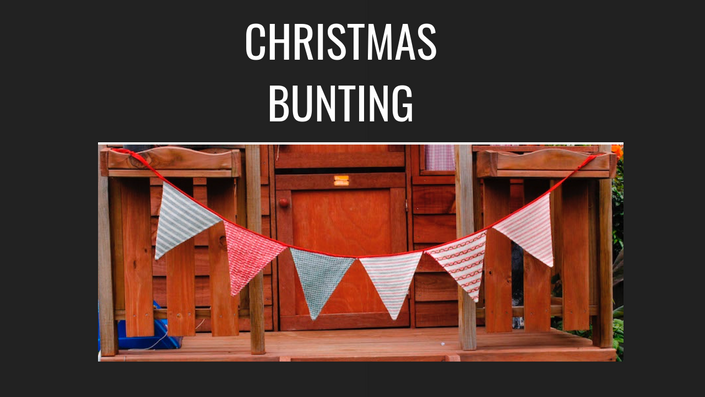 Christmas Bunting
Weave and sew some unique festive bunting!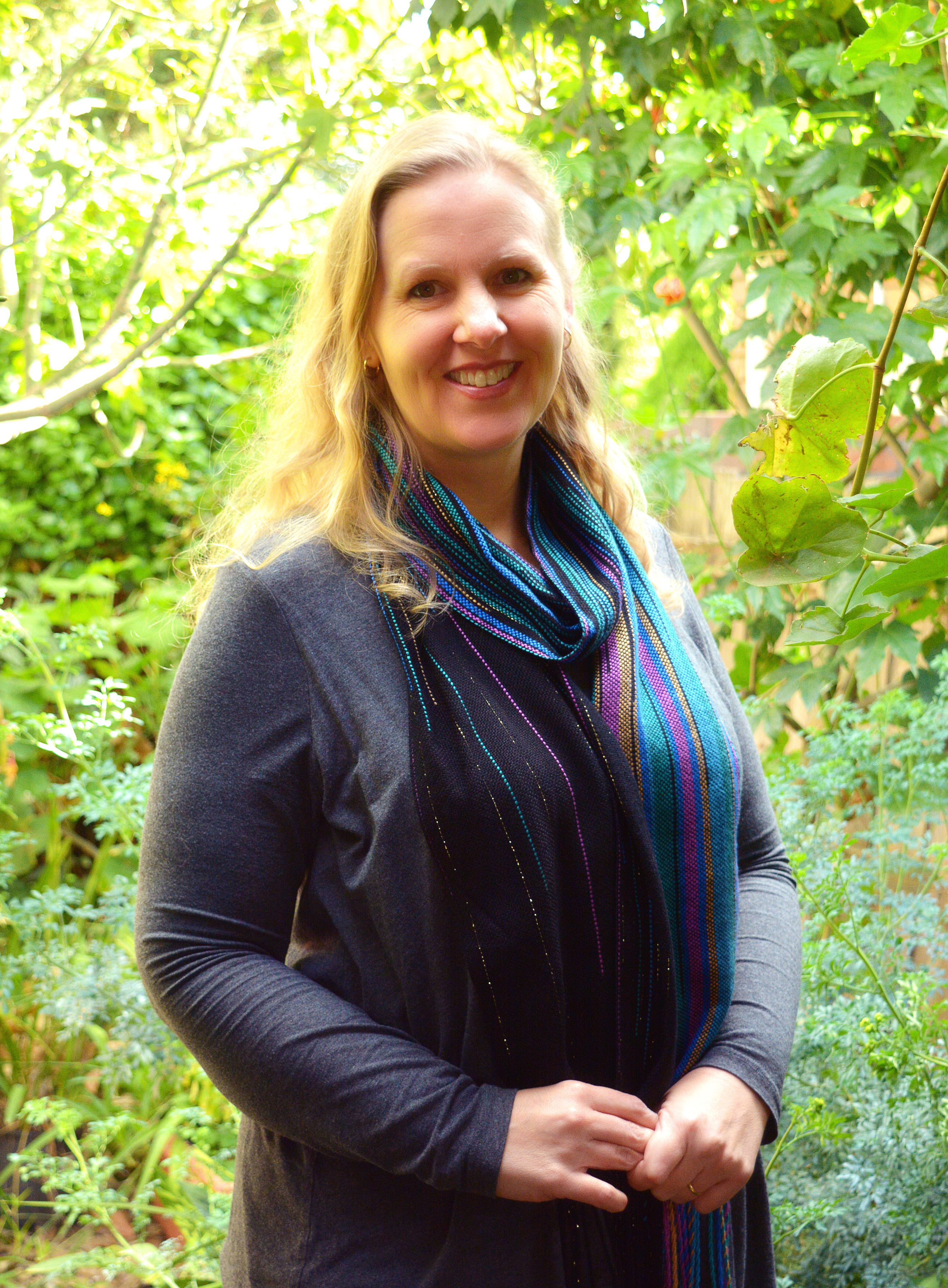 $8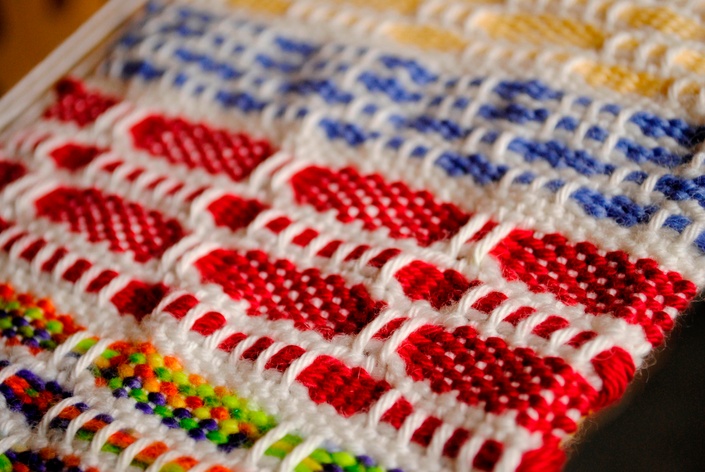 Introduction to honeycomb weave structure on a rigid heddle loom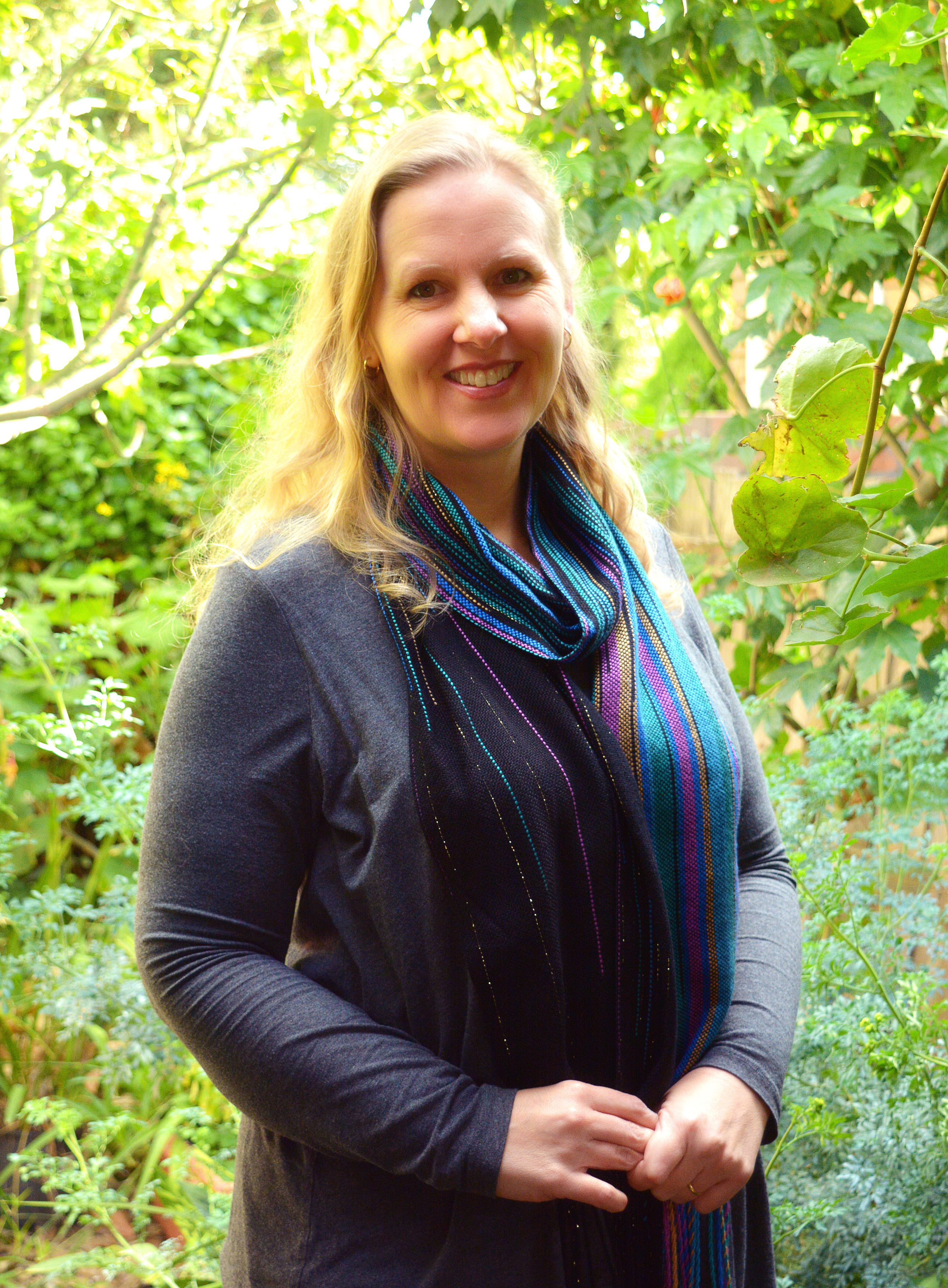 FREE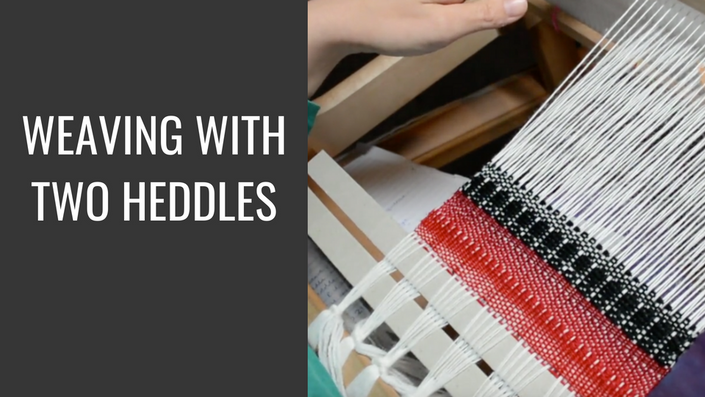 Weaving with two heddles
Get started weaving with two heddles on your rigid heddle loom. All prices are in USD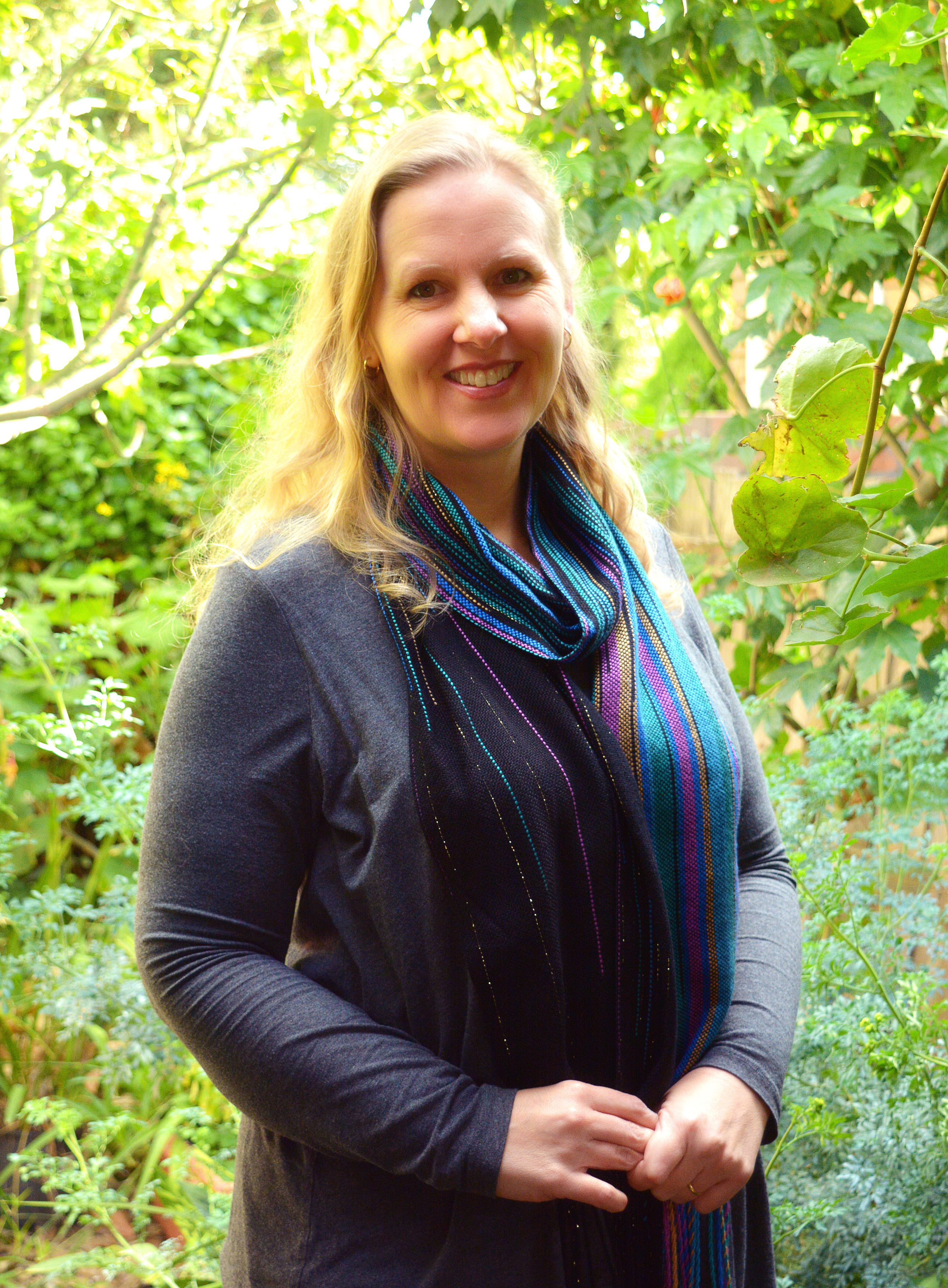 $12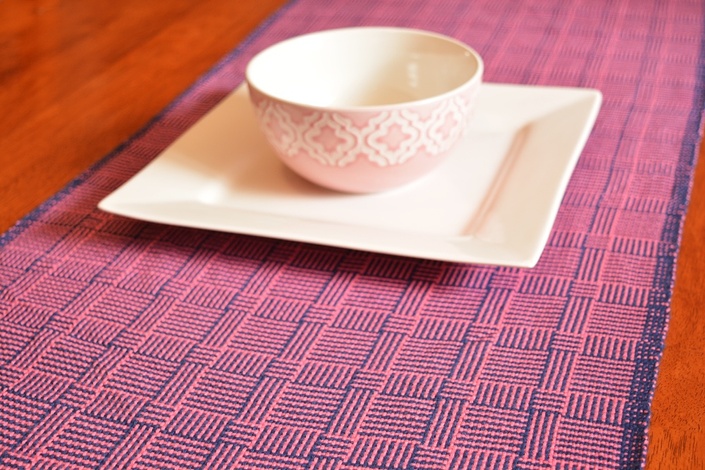 Log Cabin Table runner on a rigid heddle loom
Weave a beautiful cotton table runner on your rigid heddle loom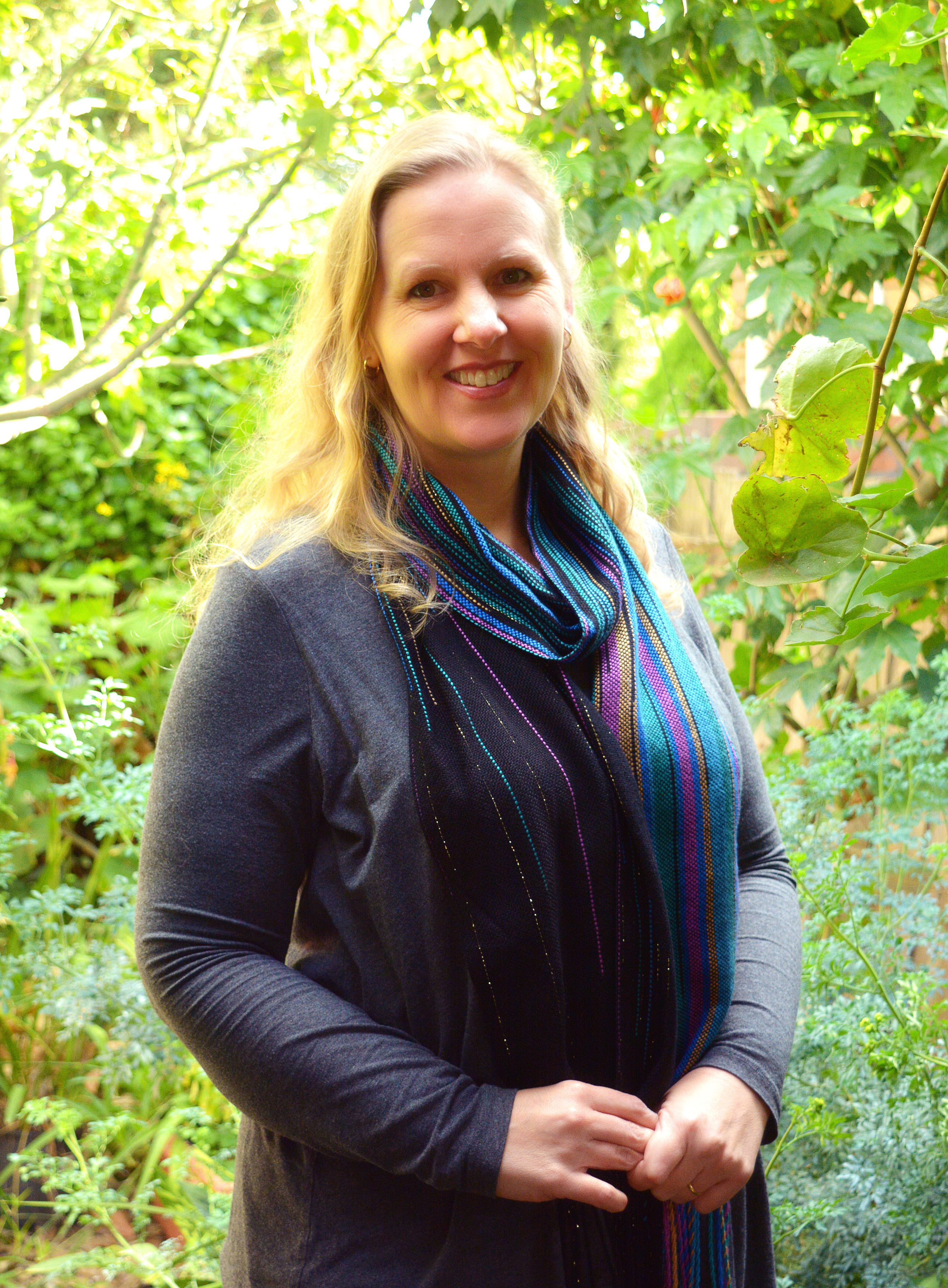 $12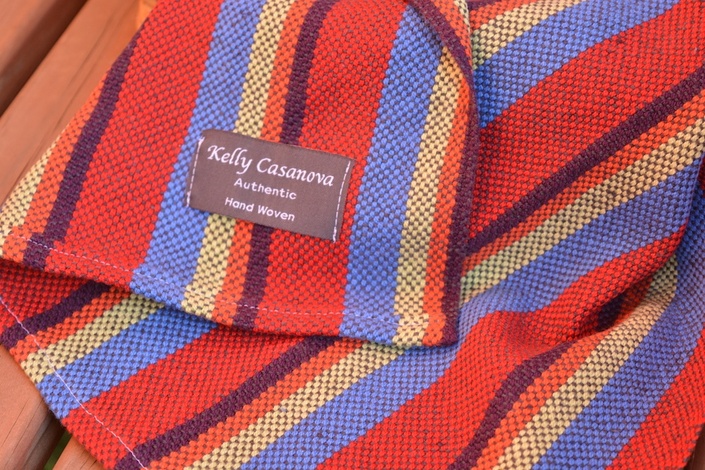 Happy Fibonacci Towels on a rigid heddle loom
Weave some beautiful, colourful and functional towels on your rigid heddle loom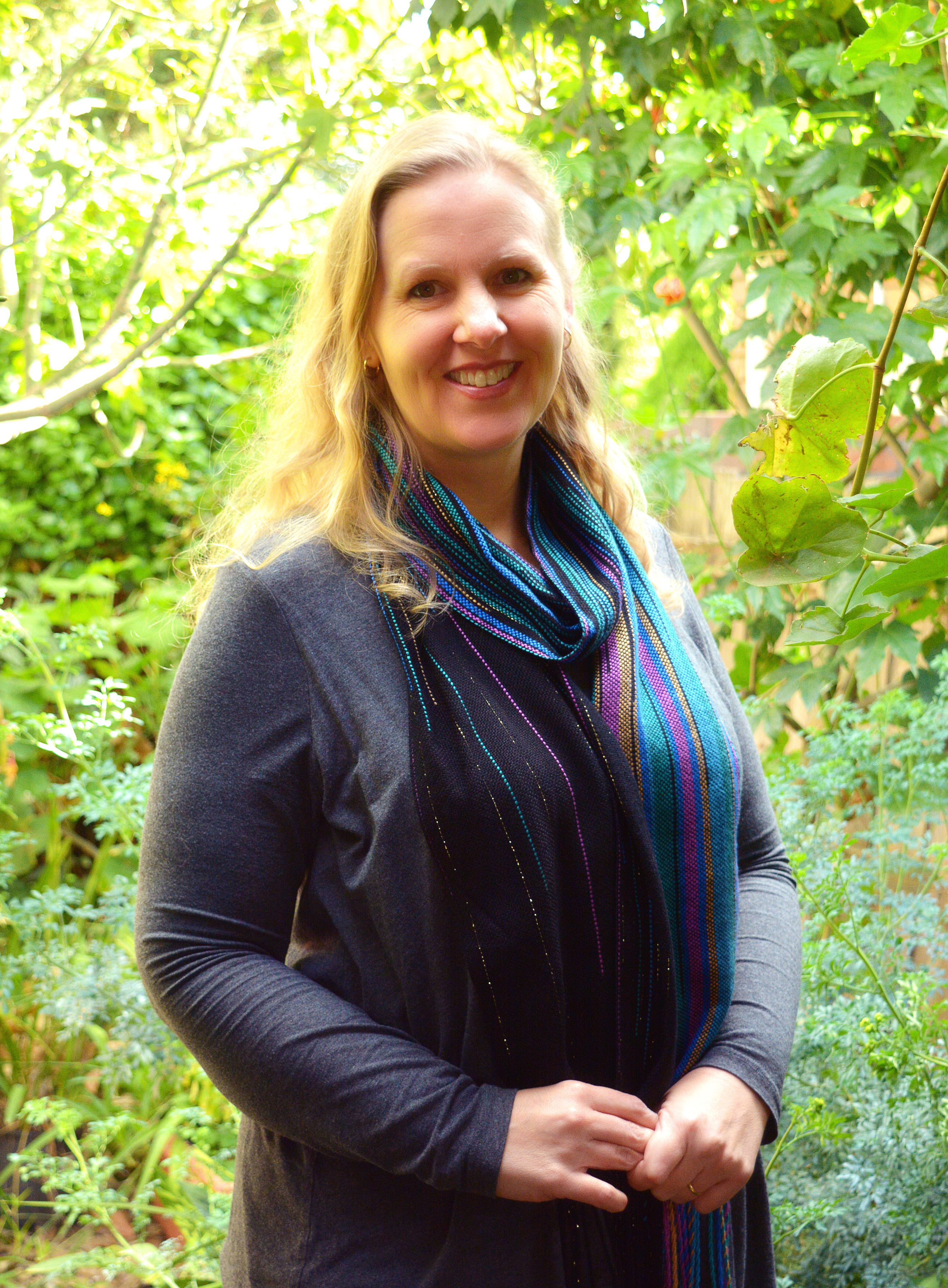 $12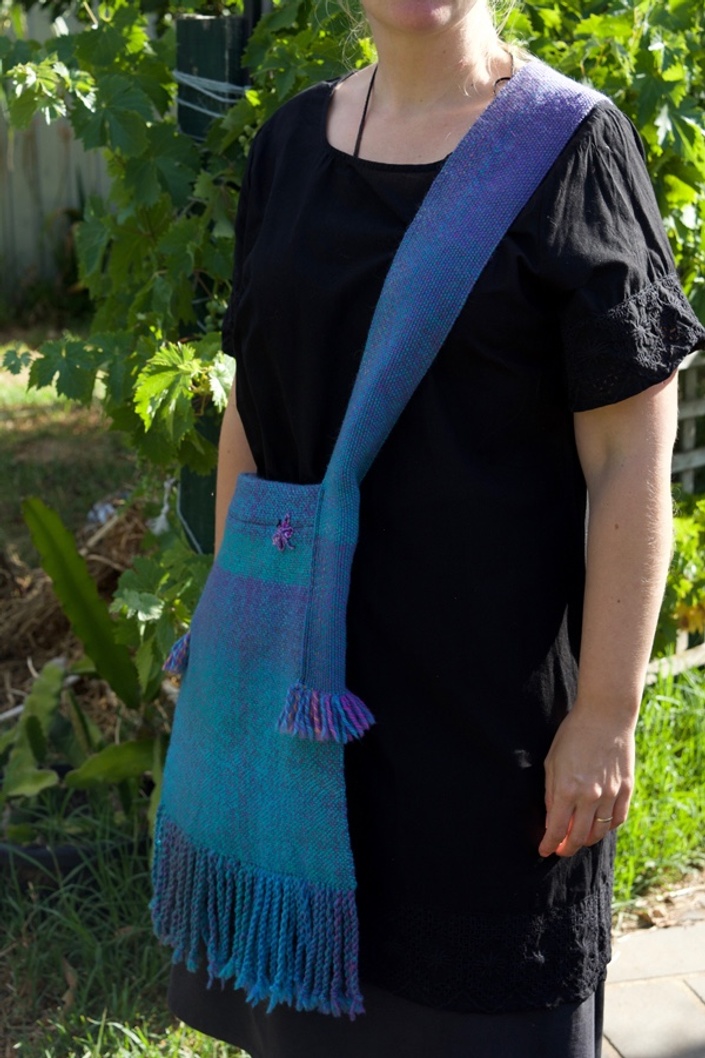 Double heddle slouchy bag project for rigid heddle loom
MEMBERS ONLY CLASS Weave a gorgeous and unique bag.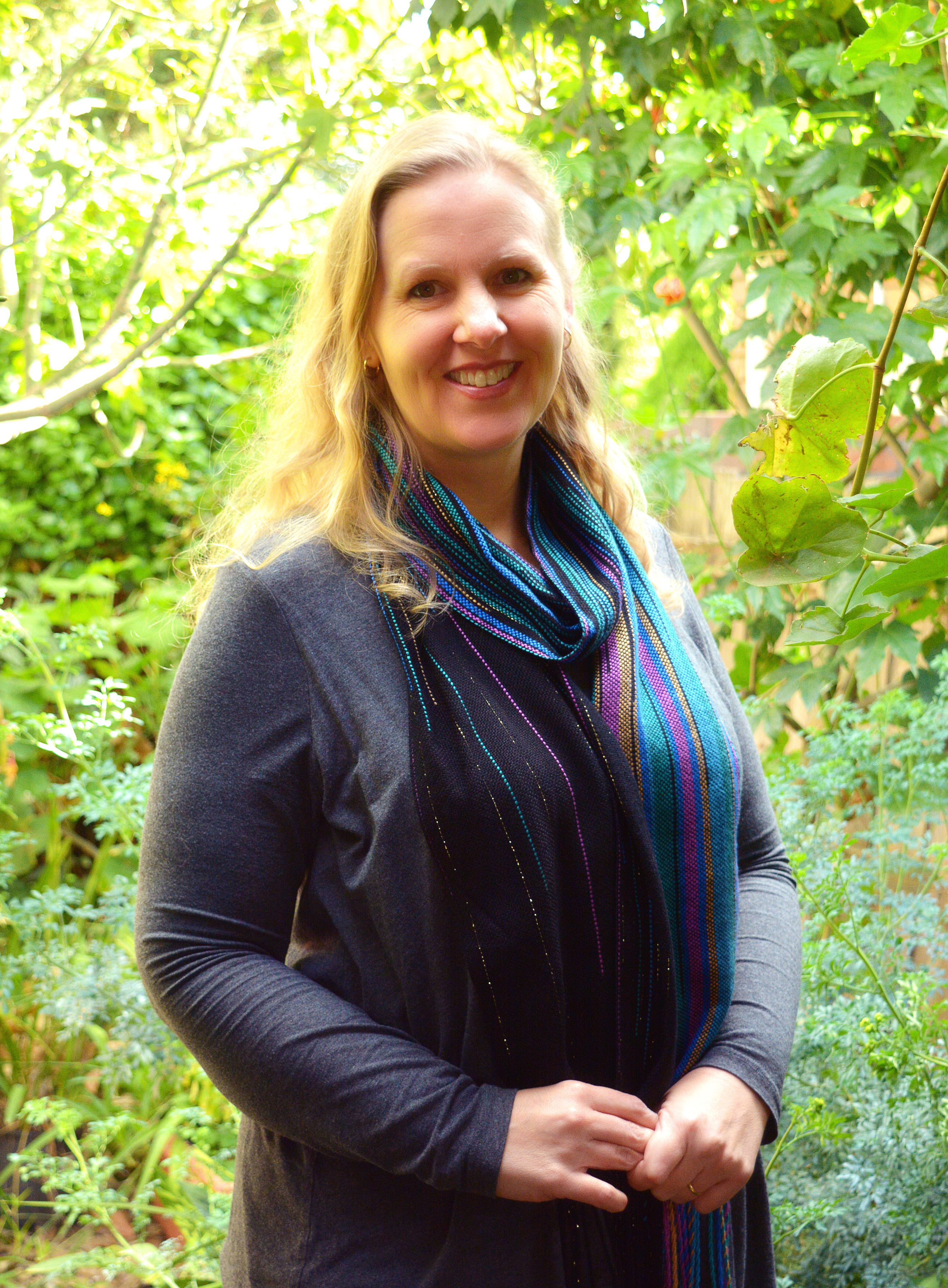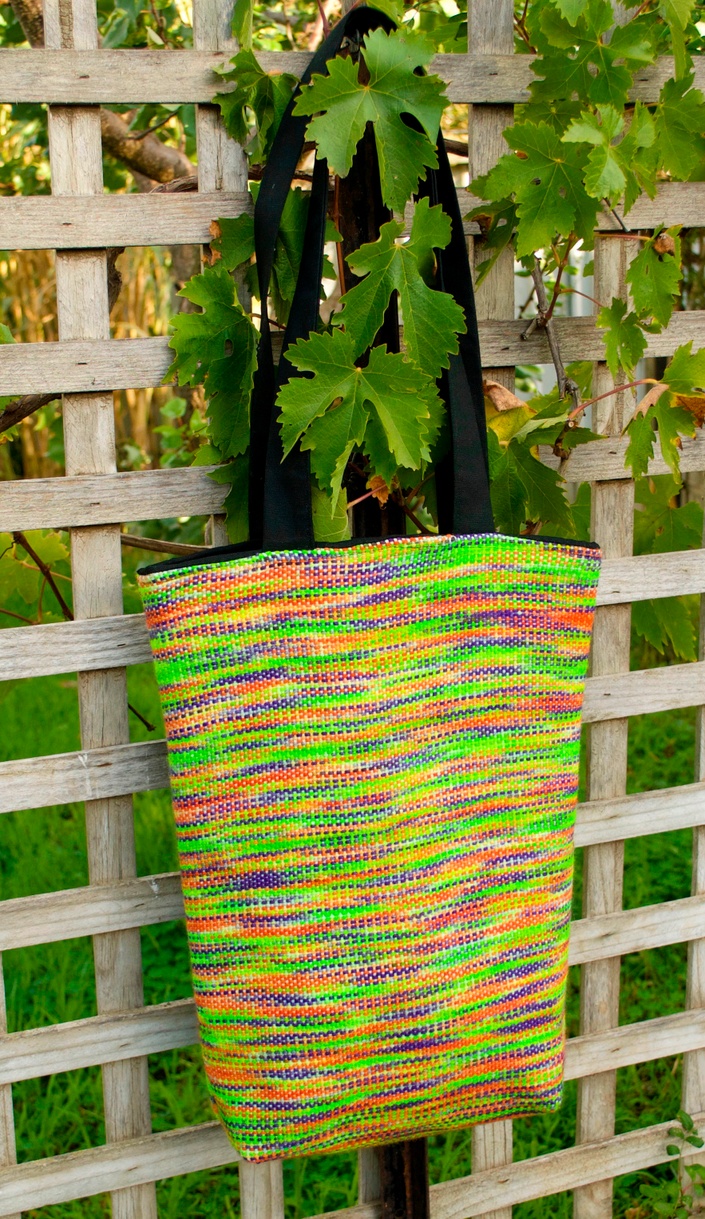 Tote bag on a rigid heddle loom
Weave a fantastic tote bag on your rigid heddle loom in this free class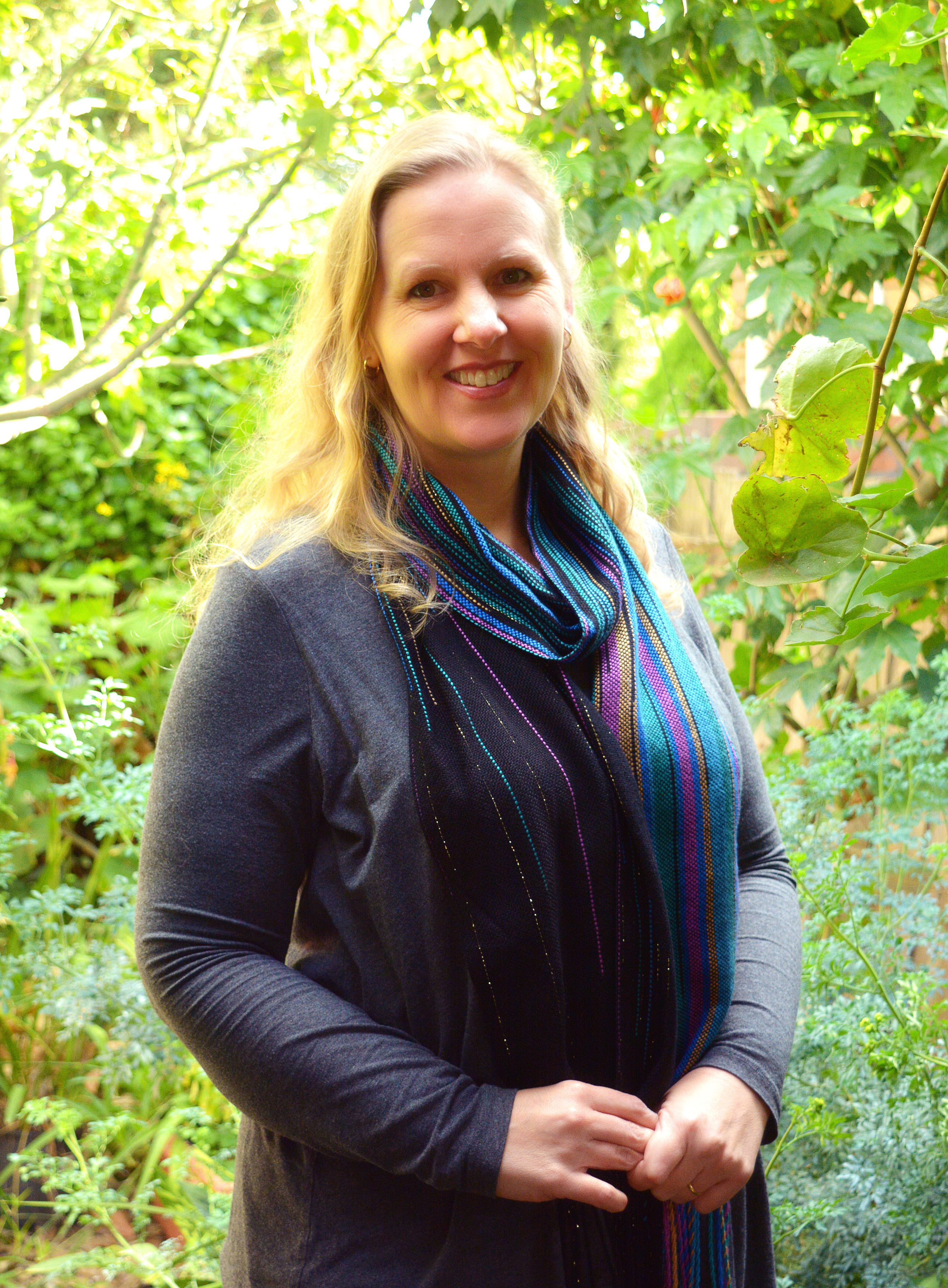 FREE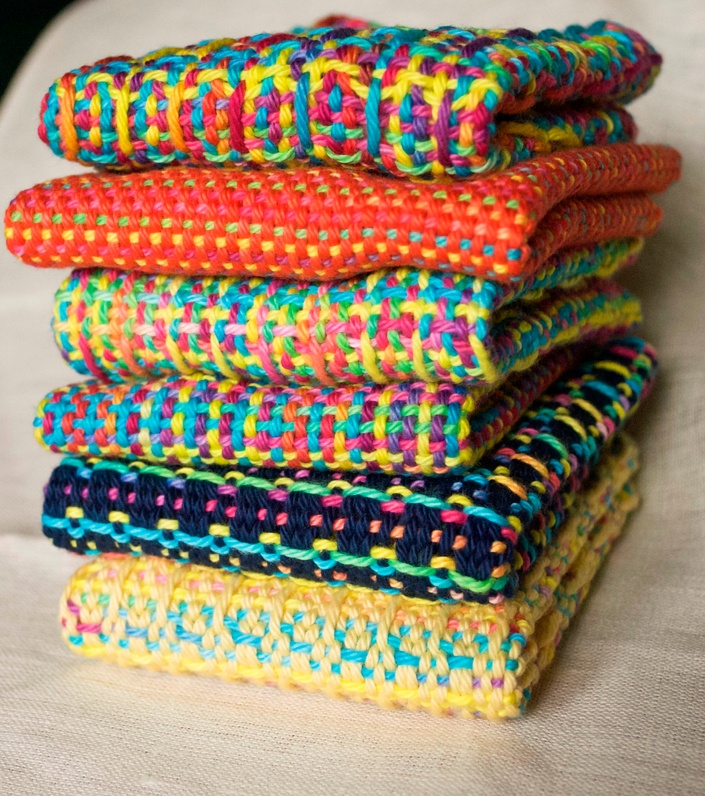 Kitchen cloths on a rigid heddle loom
Make some lovely, functional cotton cloths for your kitchen!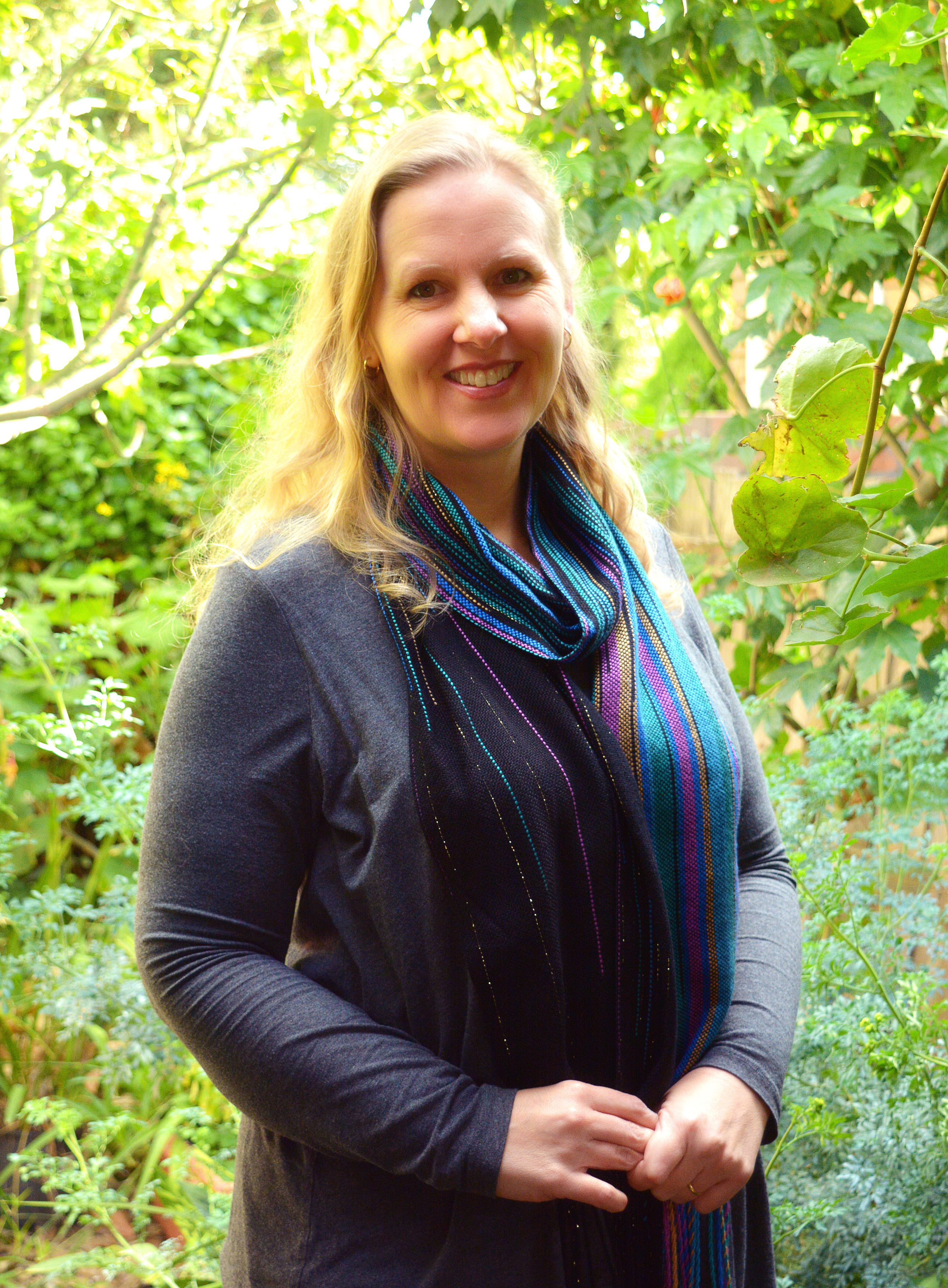 $6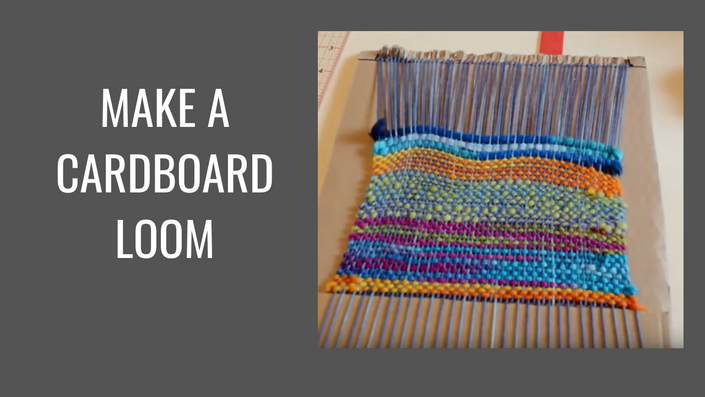 How to make a simple cardboard weaving loom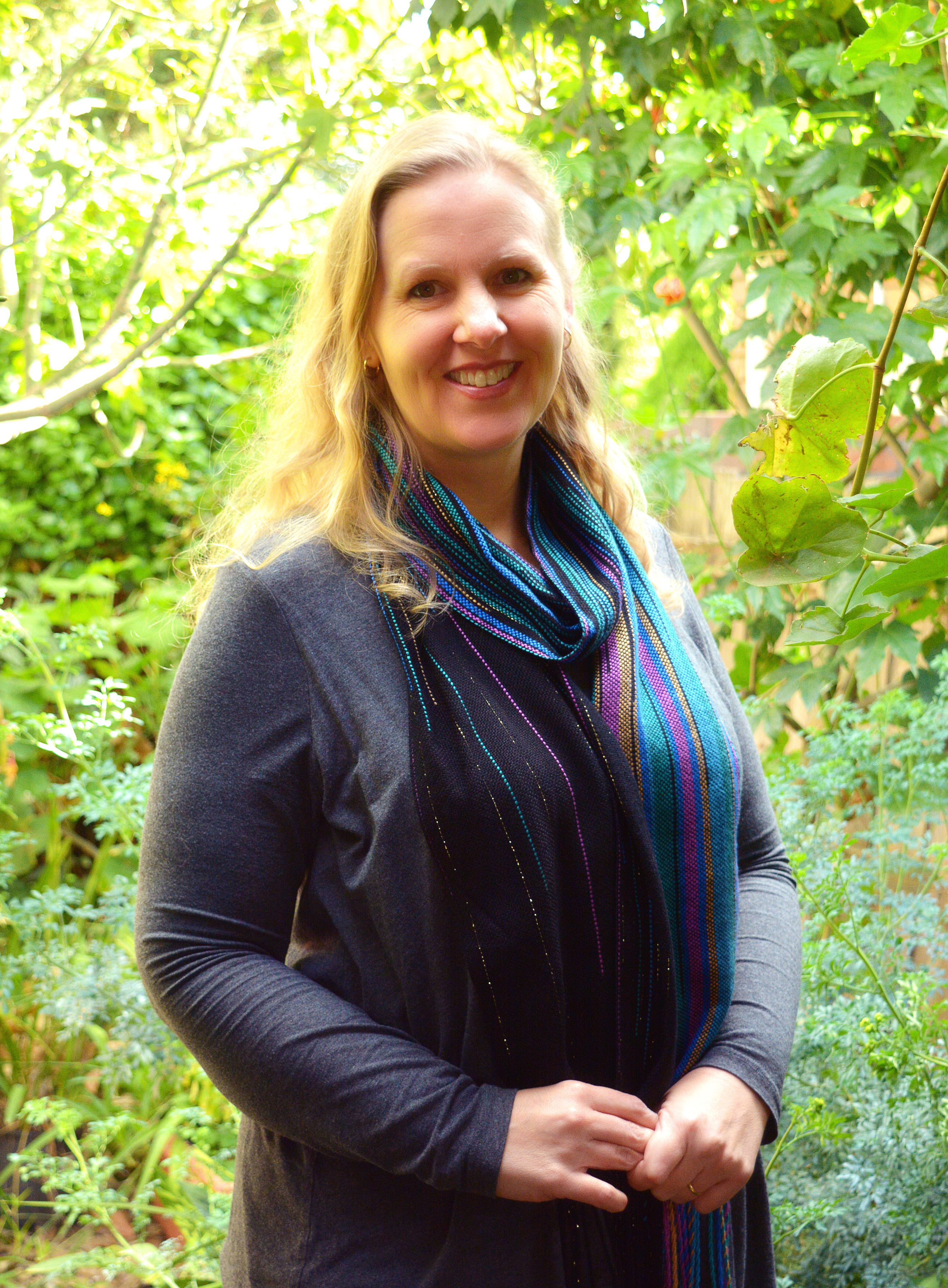 FREE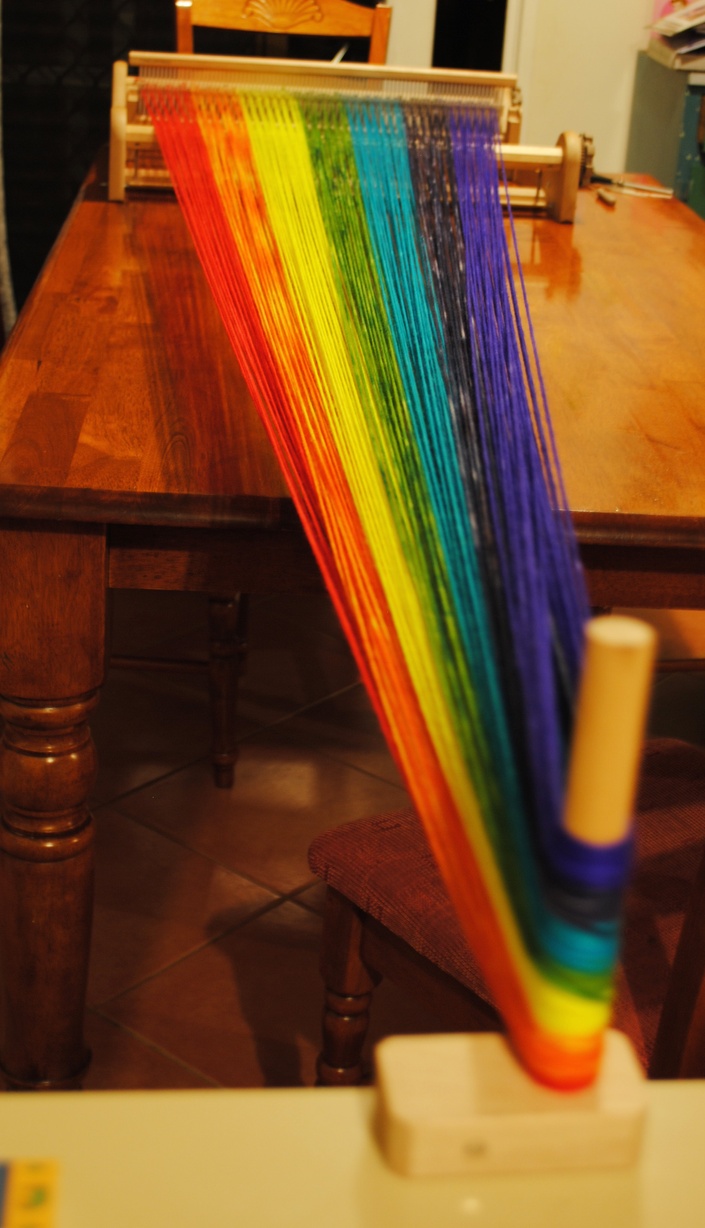 Warping for beginners
MEMBERS ONLY CLASS Unsure of where to start on your rigid heddle loom?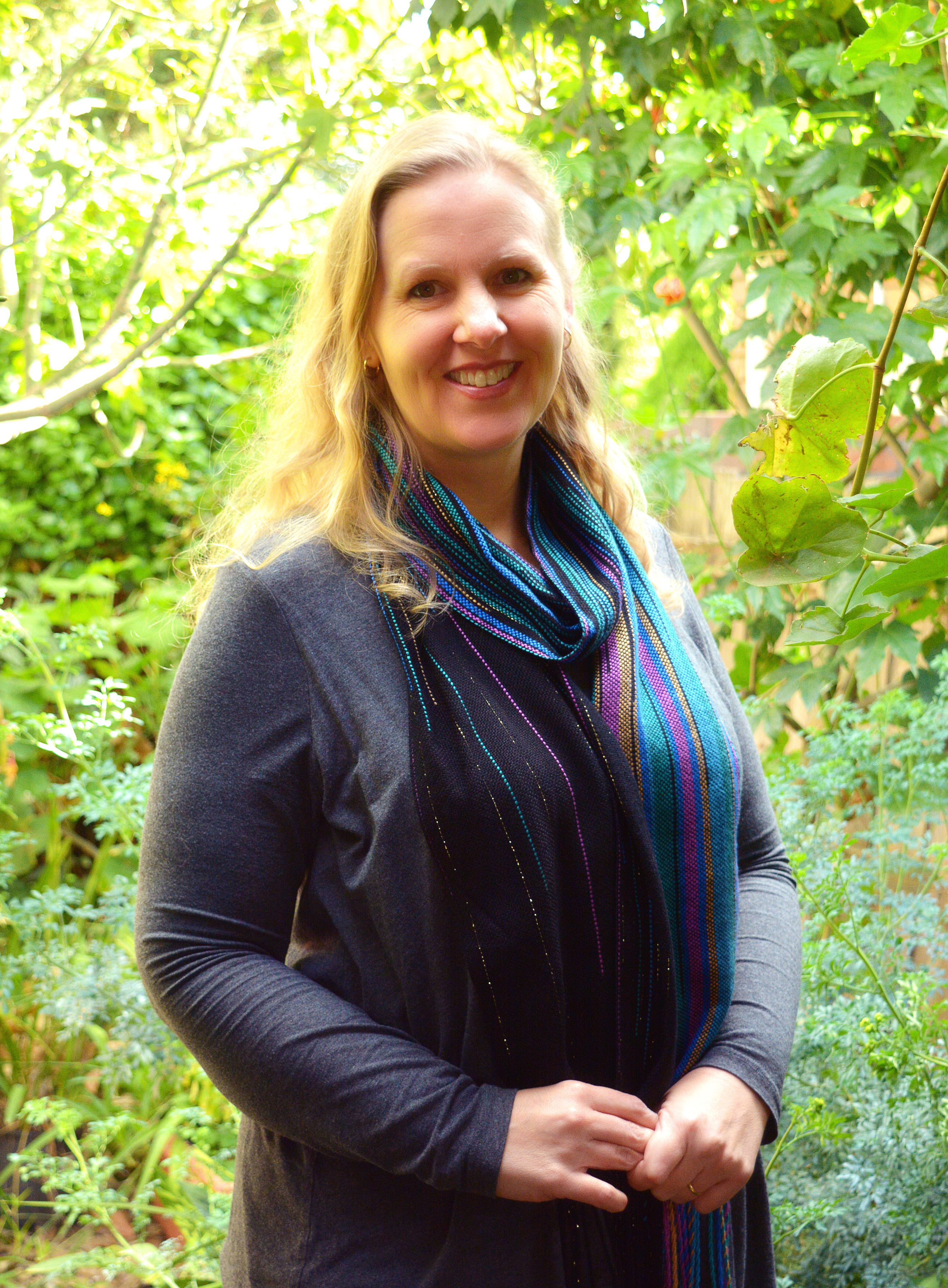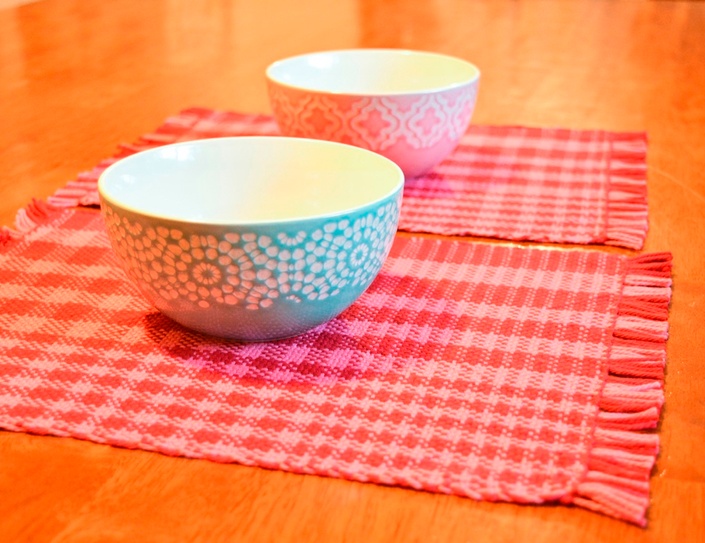 Houndstooth Placemats on a rigid heddle loom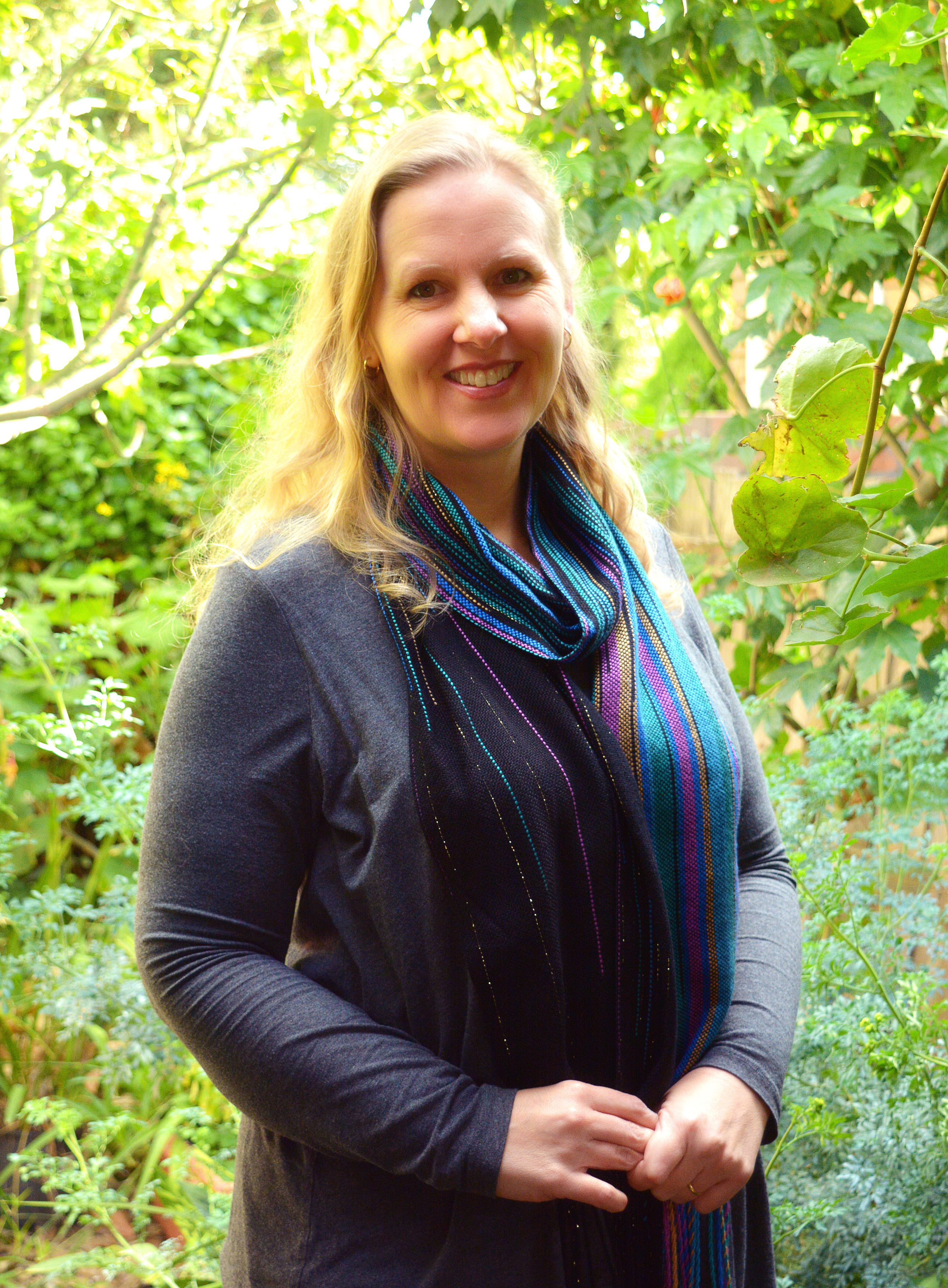 $5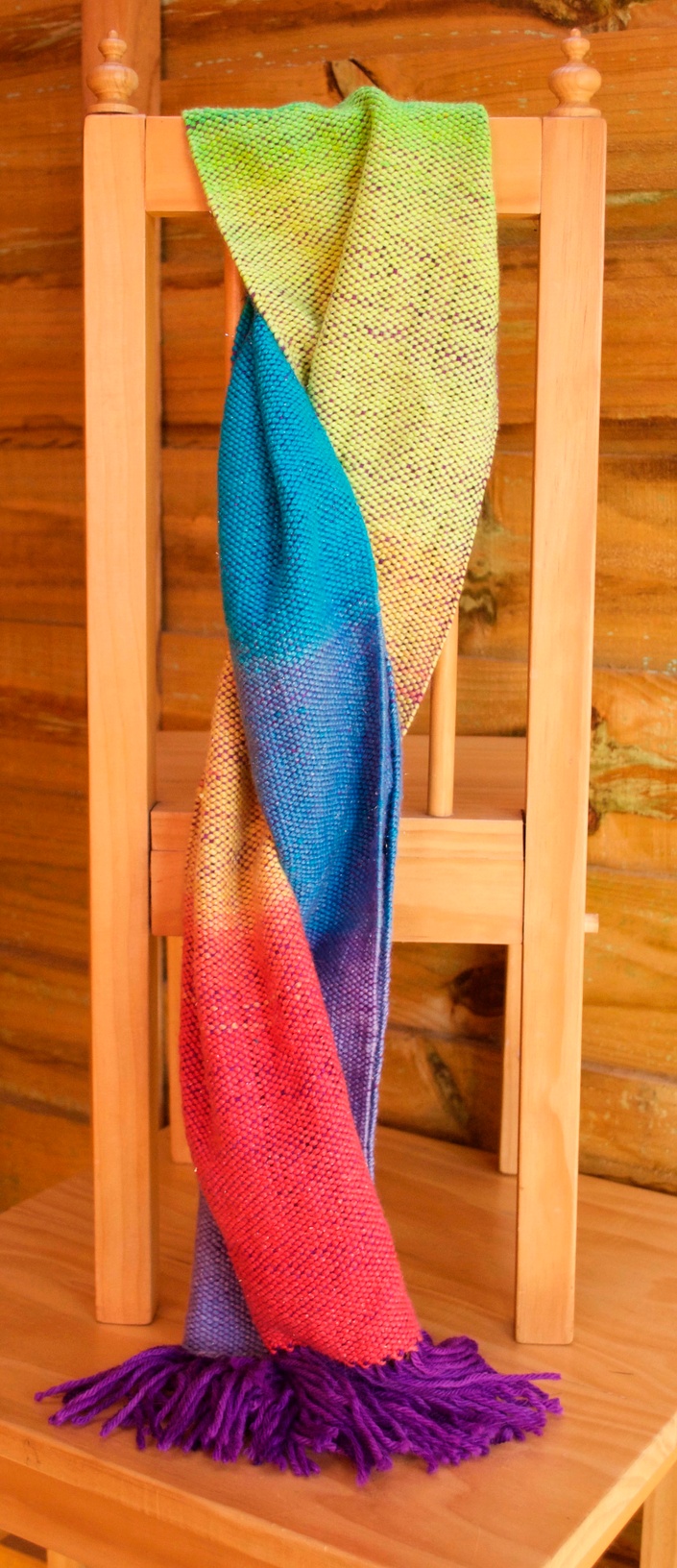 Reverse calculations Scarf on a rigid heddle loom
MEMBERS ONLY CLASS Weave a scarf by doing your calculations in reverse!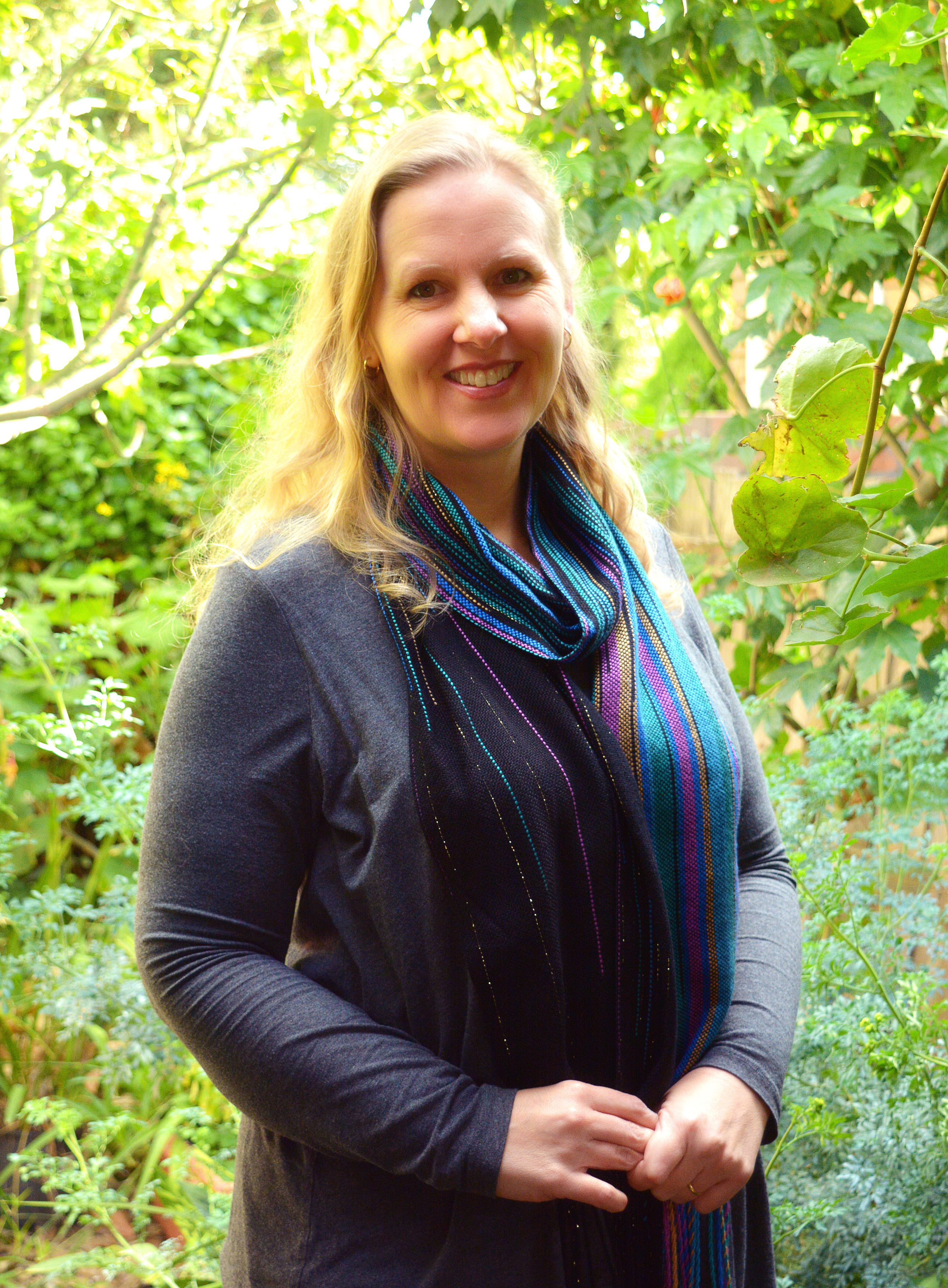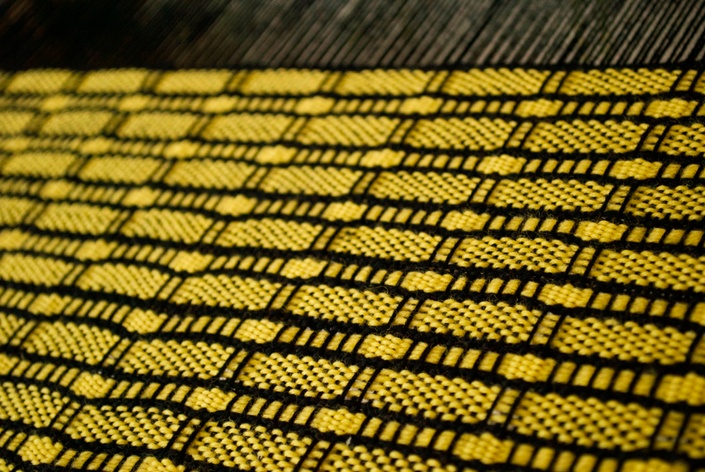 Honeybee cushion
Weave a cute honeybee cushion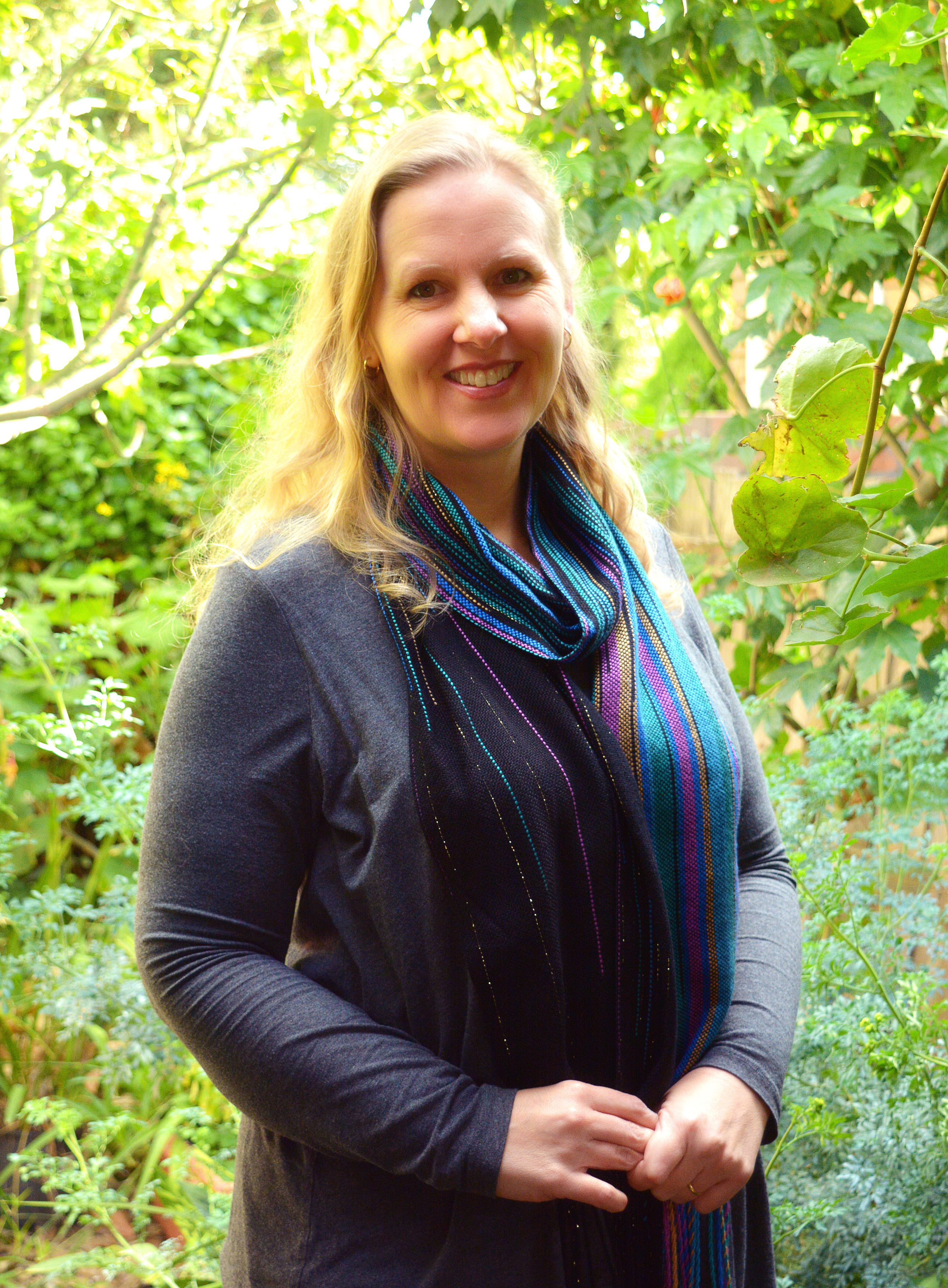 FREE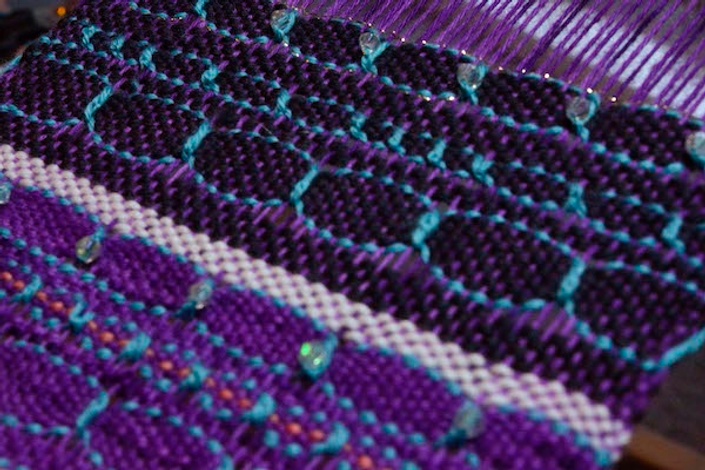 Danish Medallions and Leno on a rigid heddle loom
Learn to work the danish medallion and Leno techniques on your rigid heddle loom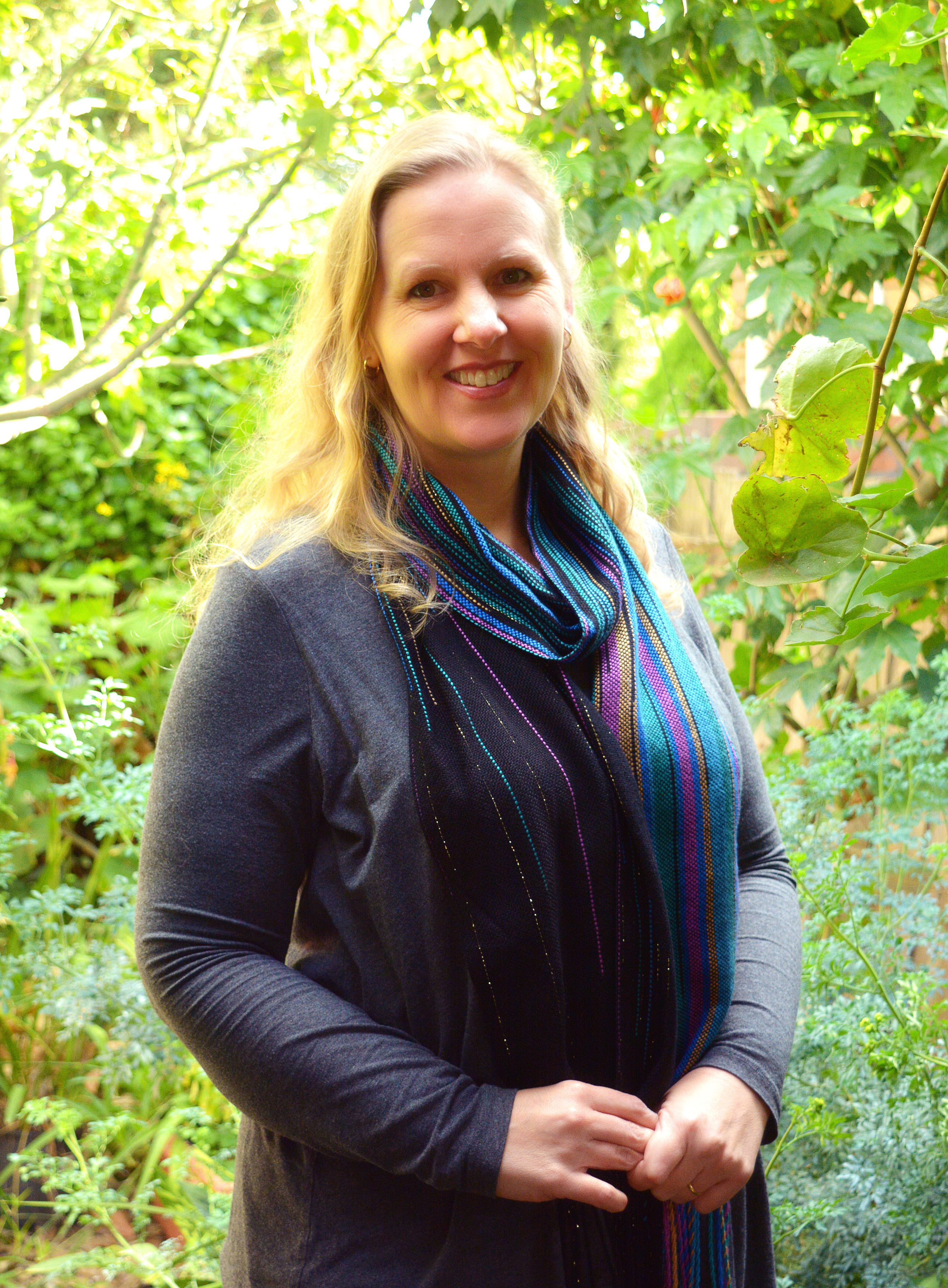 $6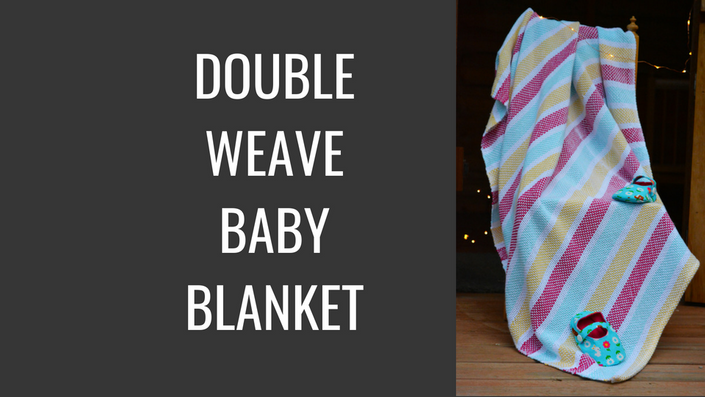 Doubleweave baby blanket
Weave a beautiful baby or lap blanket using double heddles on your rigid heddle loom.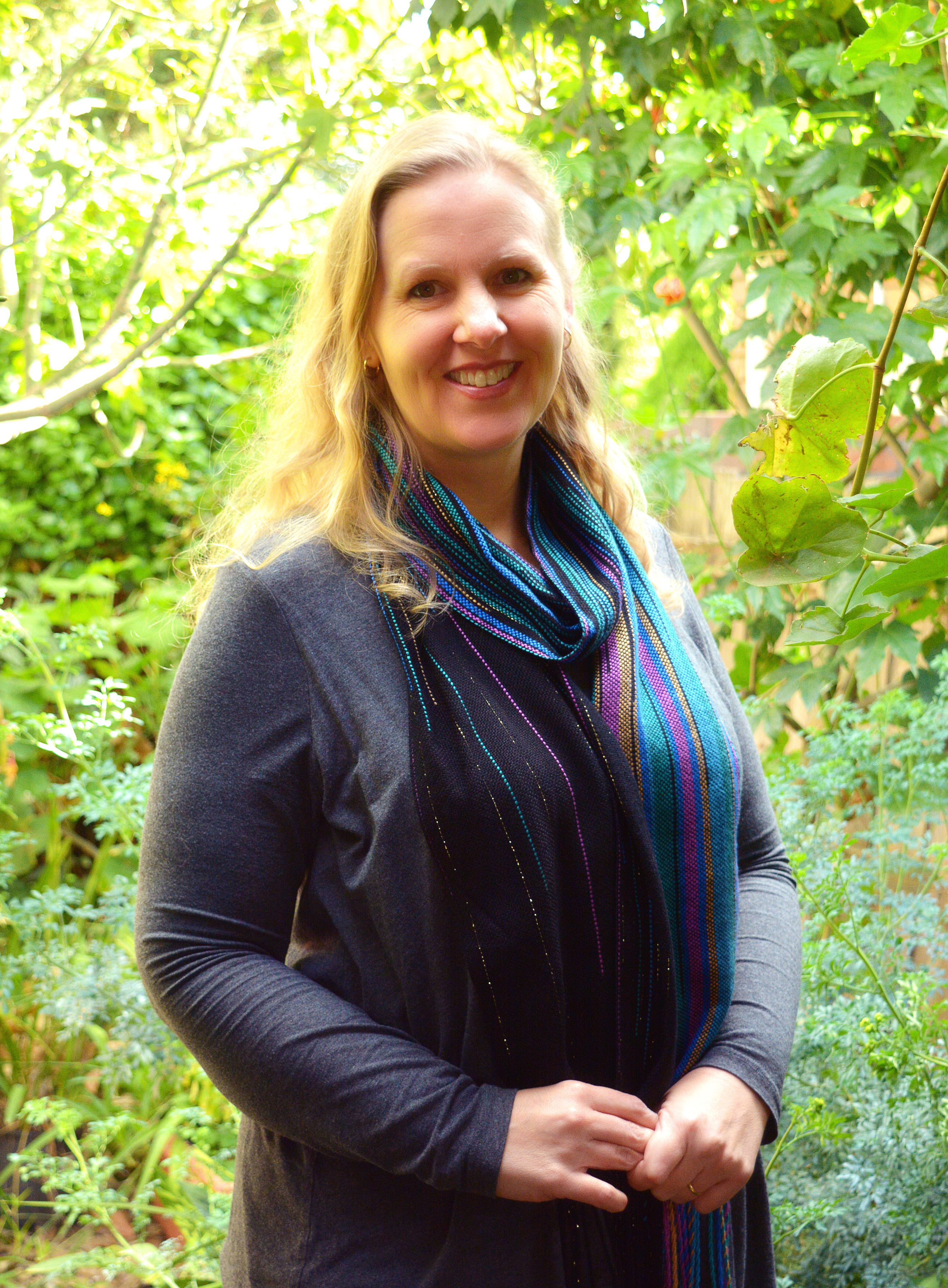 $12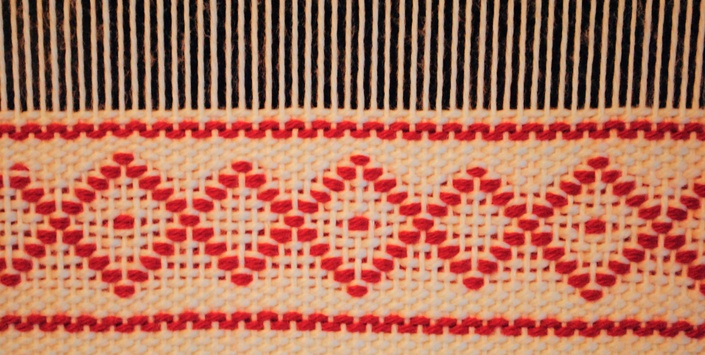 Exploring Branoe
Delve into this fascinating Russian technique!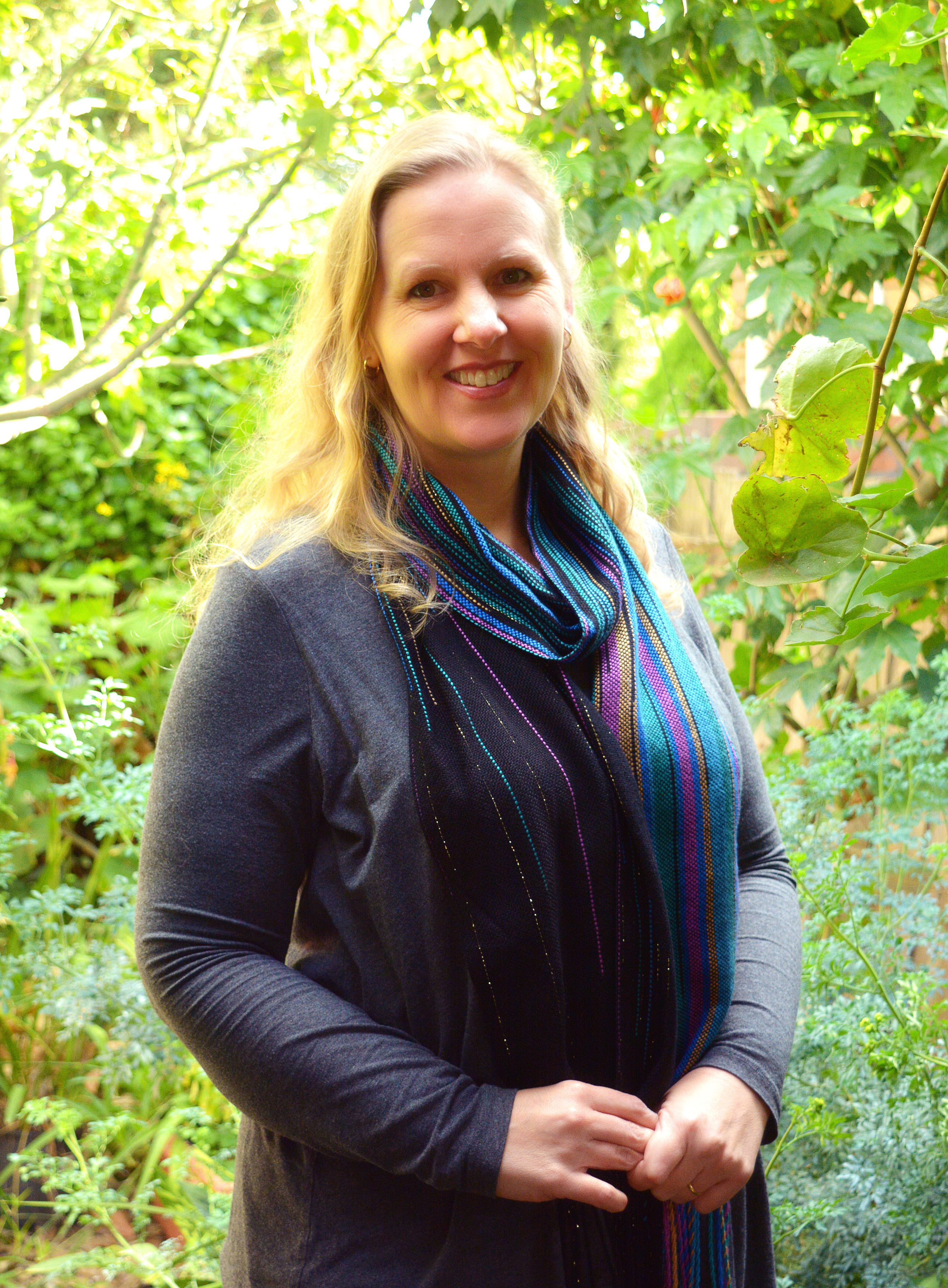 $9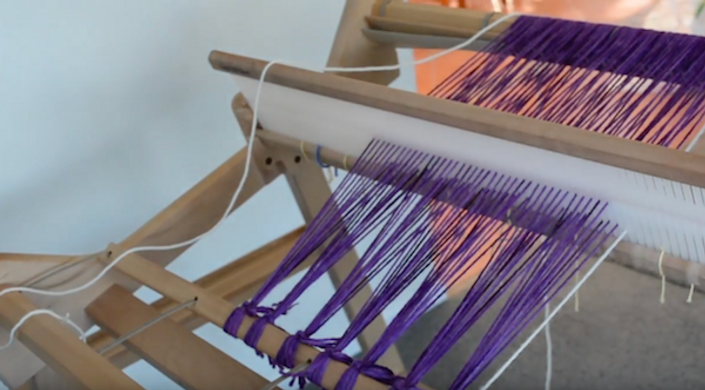 Floating selvedges for the rigid heddle loom
This is a MEMBERS ONLY class.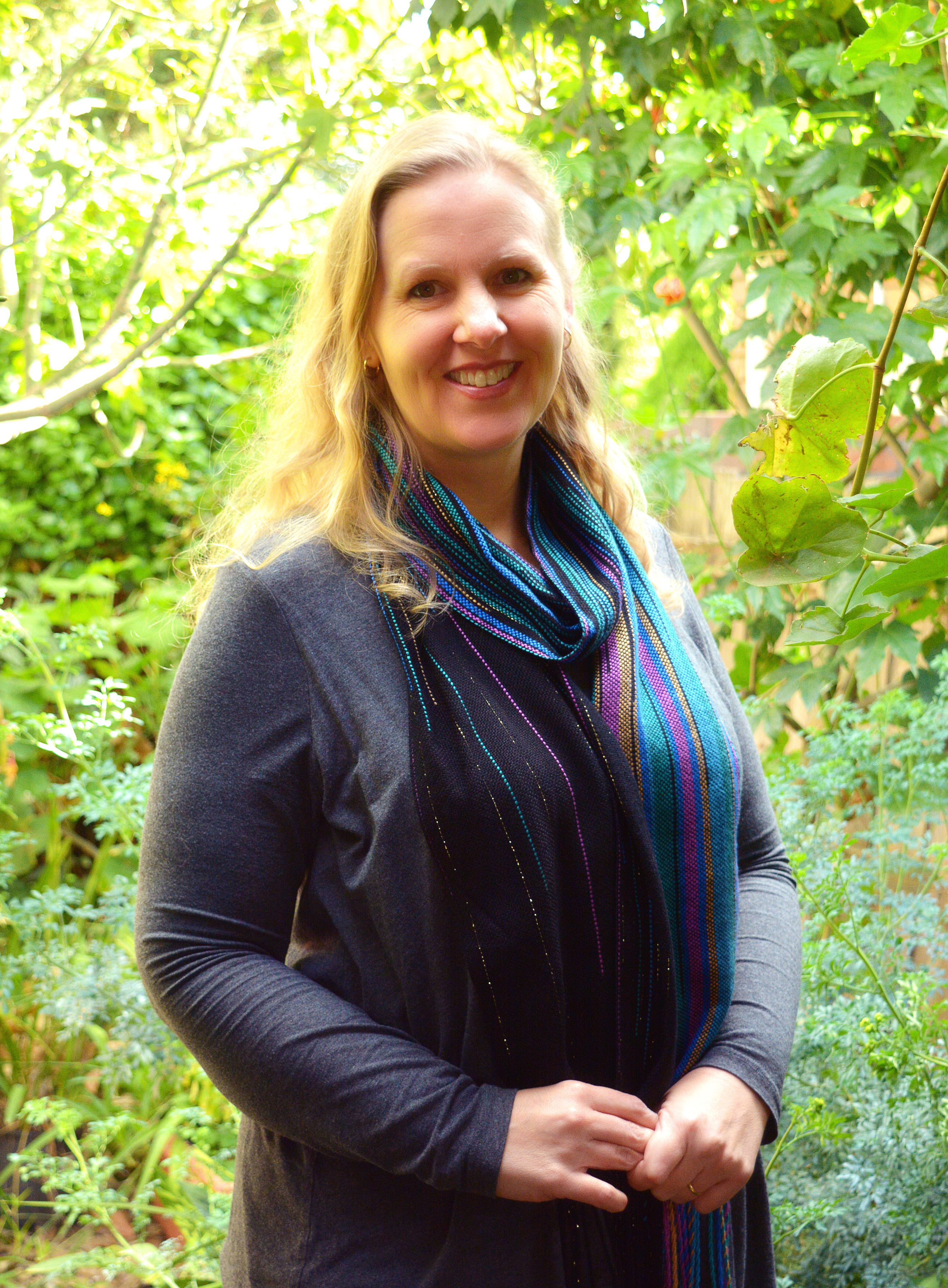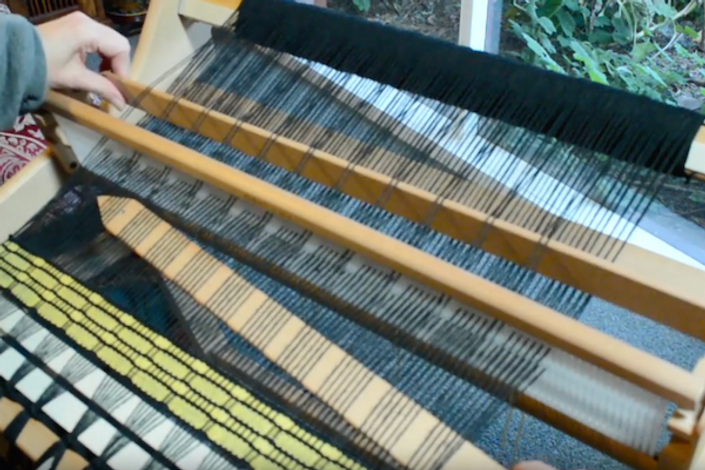 Pick up stick tip for 2 sticks
This is a subscribers only class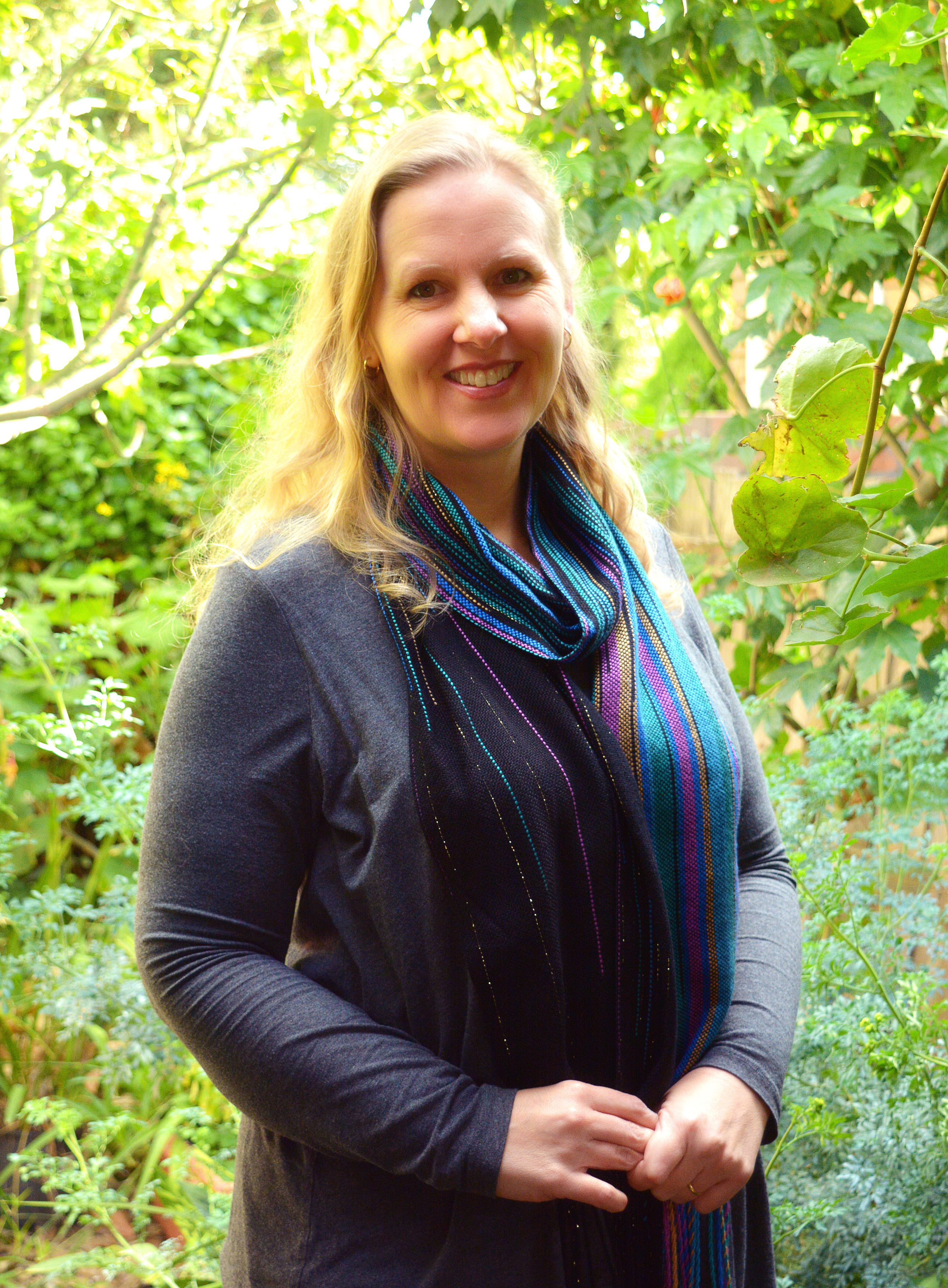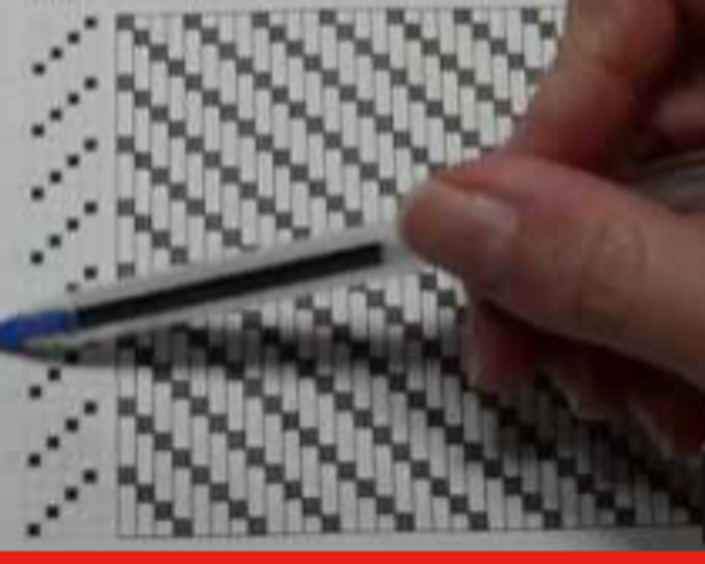 Introduction to reading pattern drafts
MEMBERS ONLY CLASS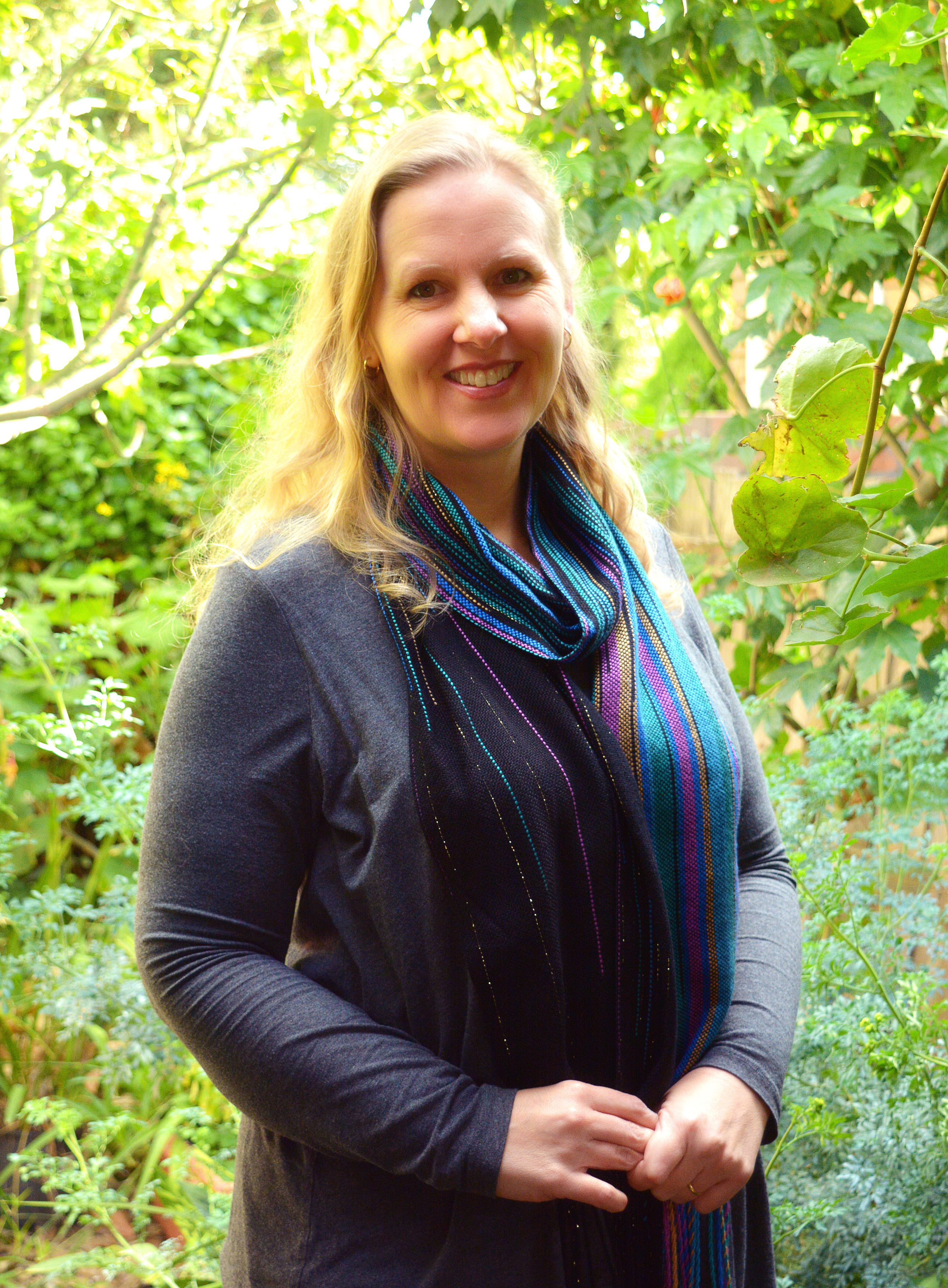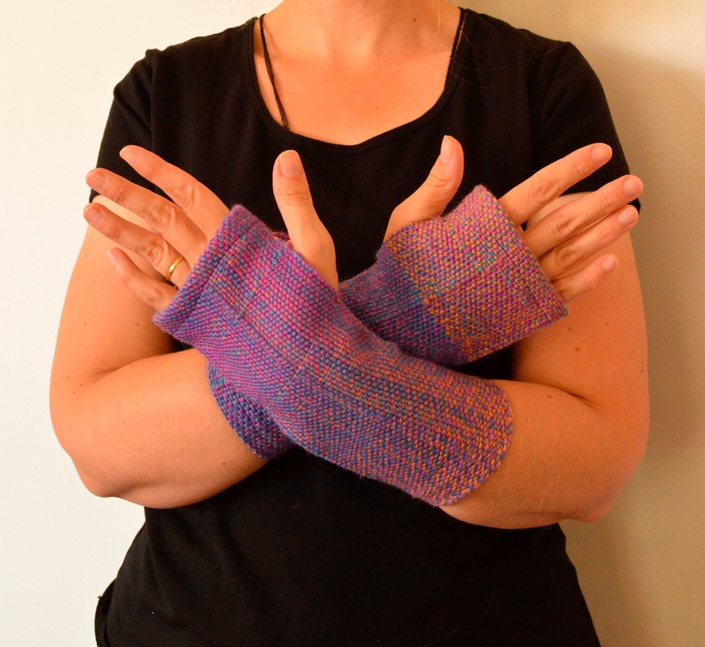 Fingerless gloves/ wrist warmers
Available to members only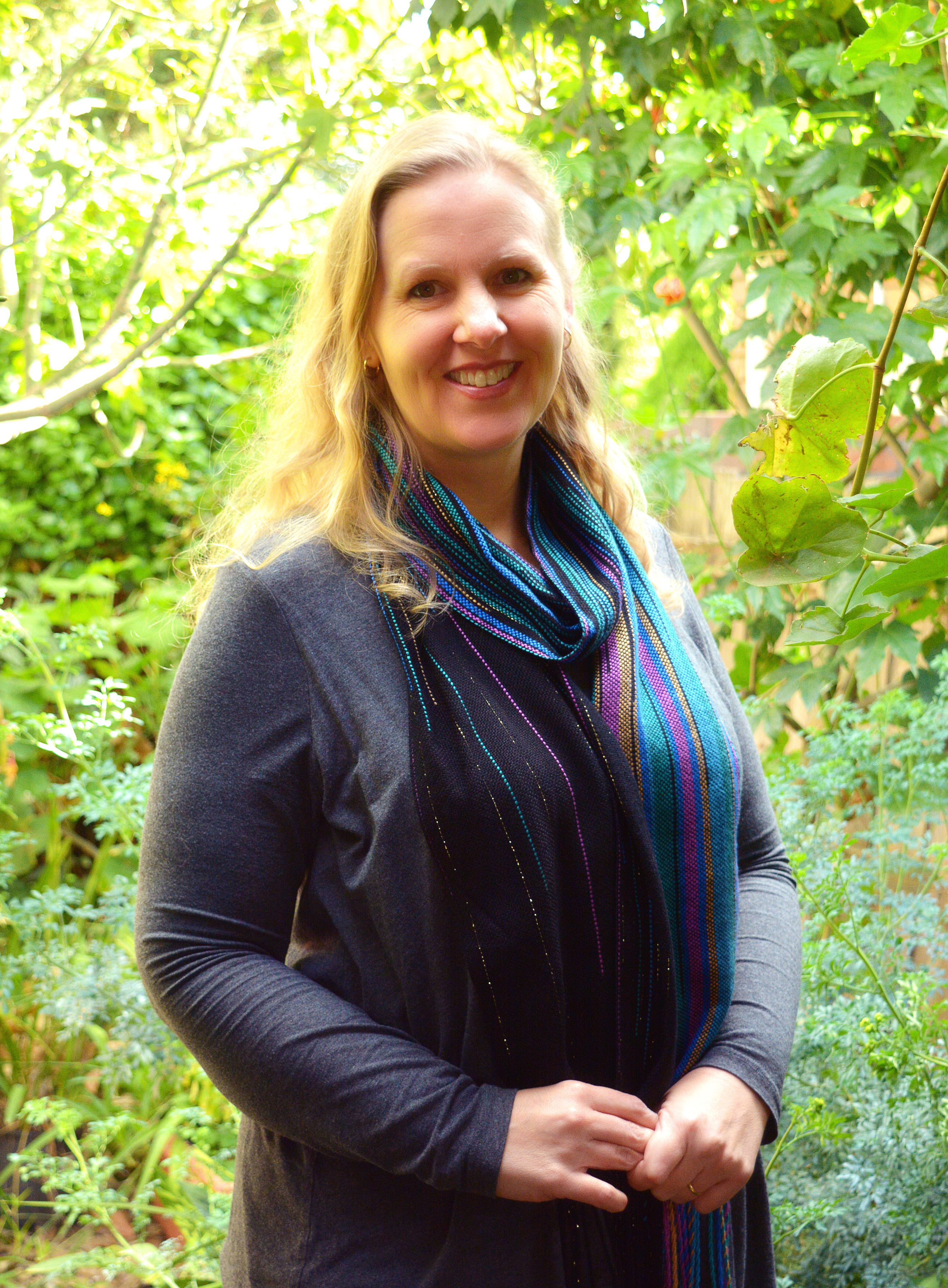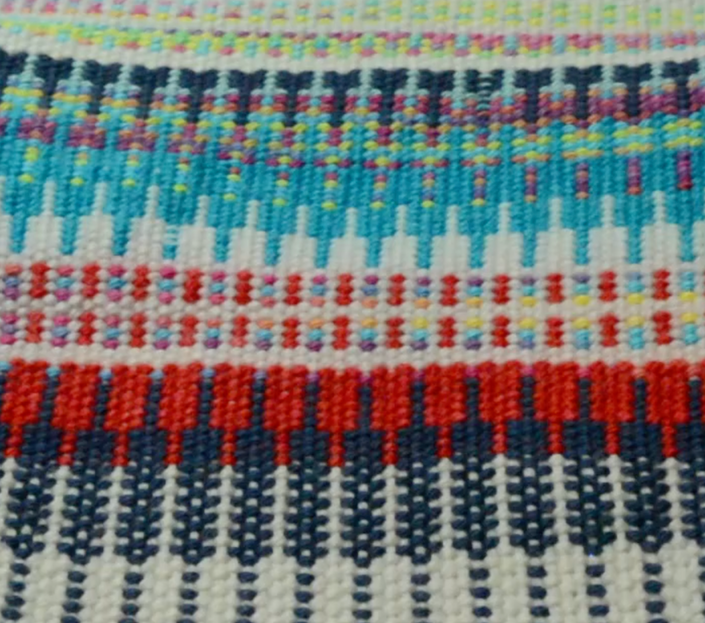 What does the back look like?
MEMBERS ONLY CLASS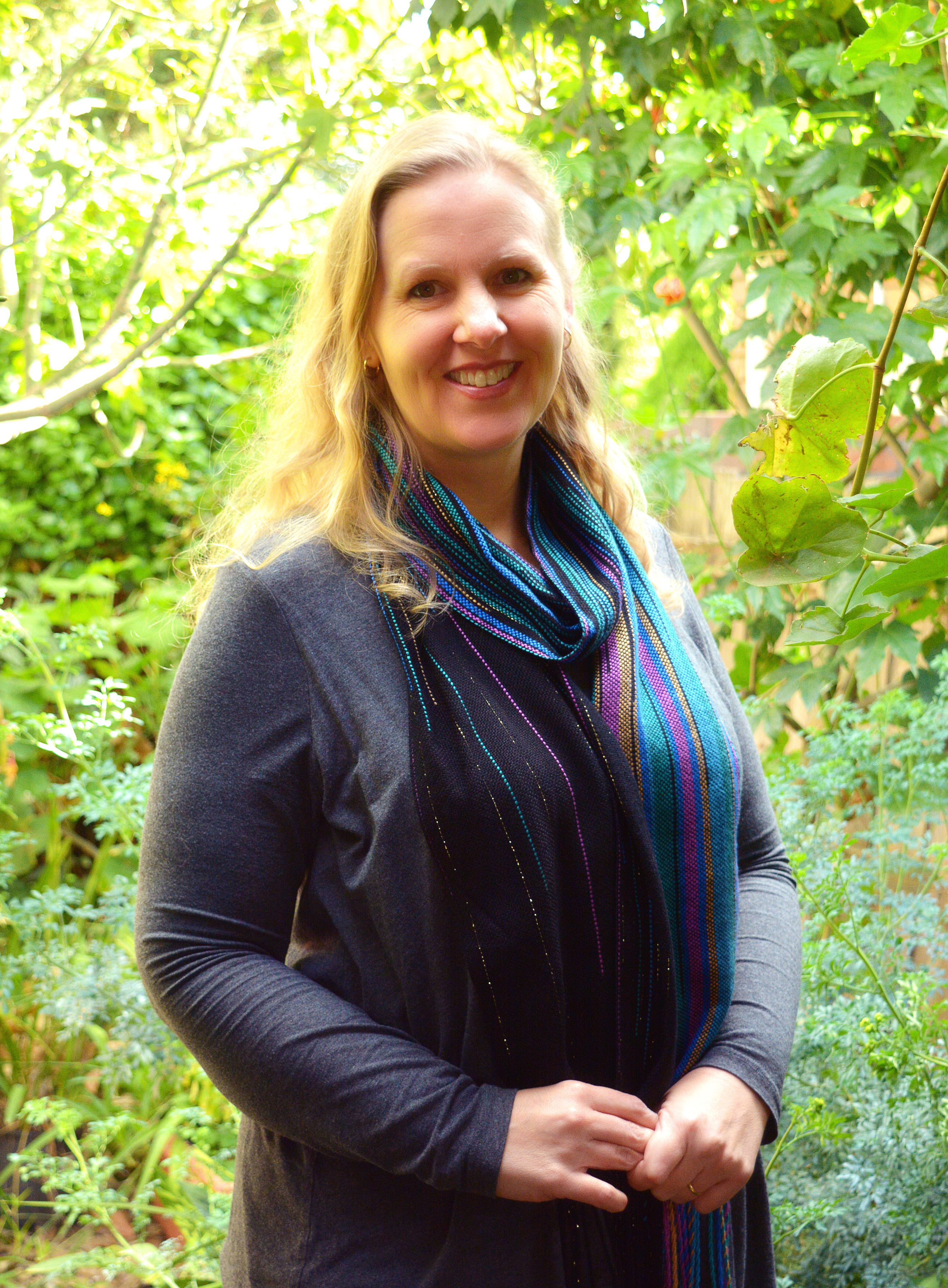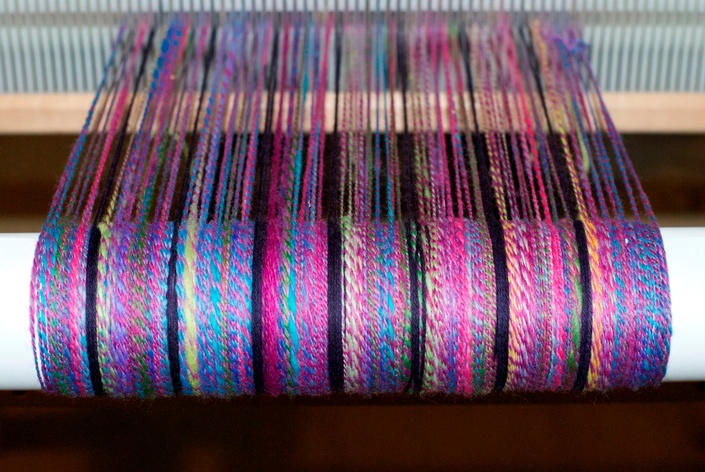 Seated Warping - A different way to warp while sitting
MEMBERS ONLY CLASS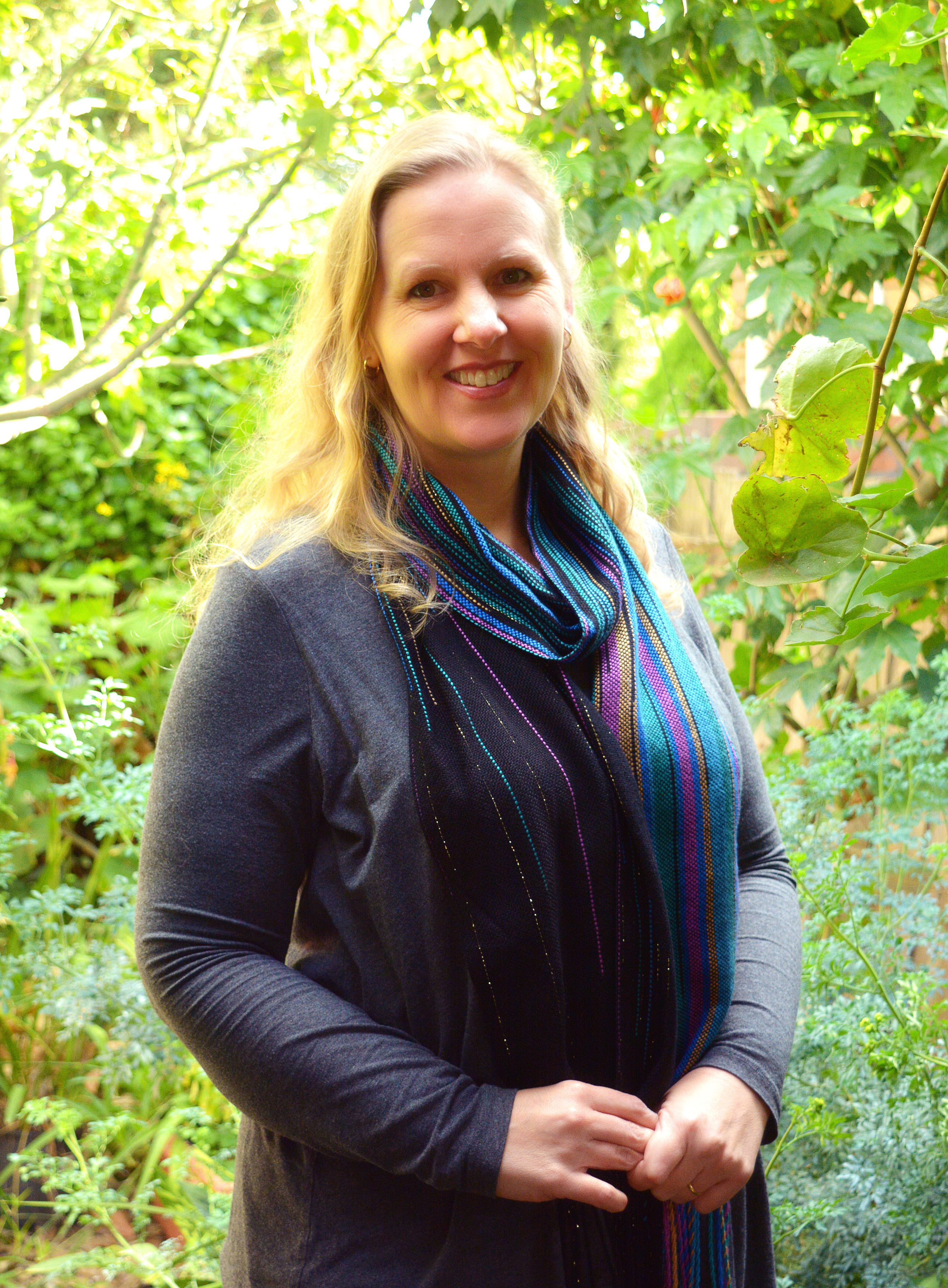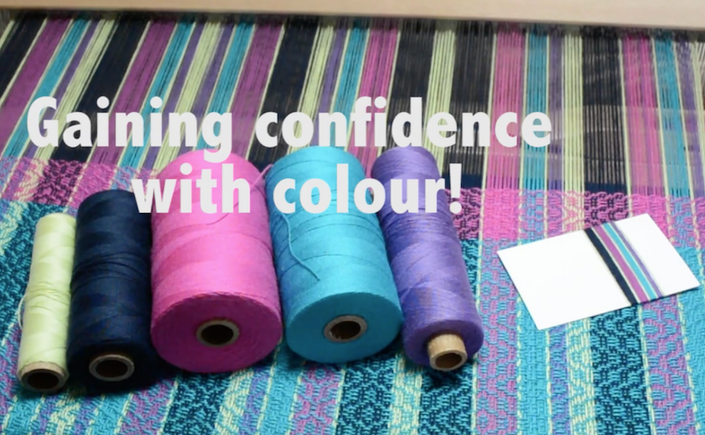 Gaining confidence with colour
This is a members only class.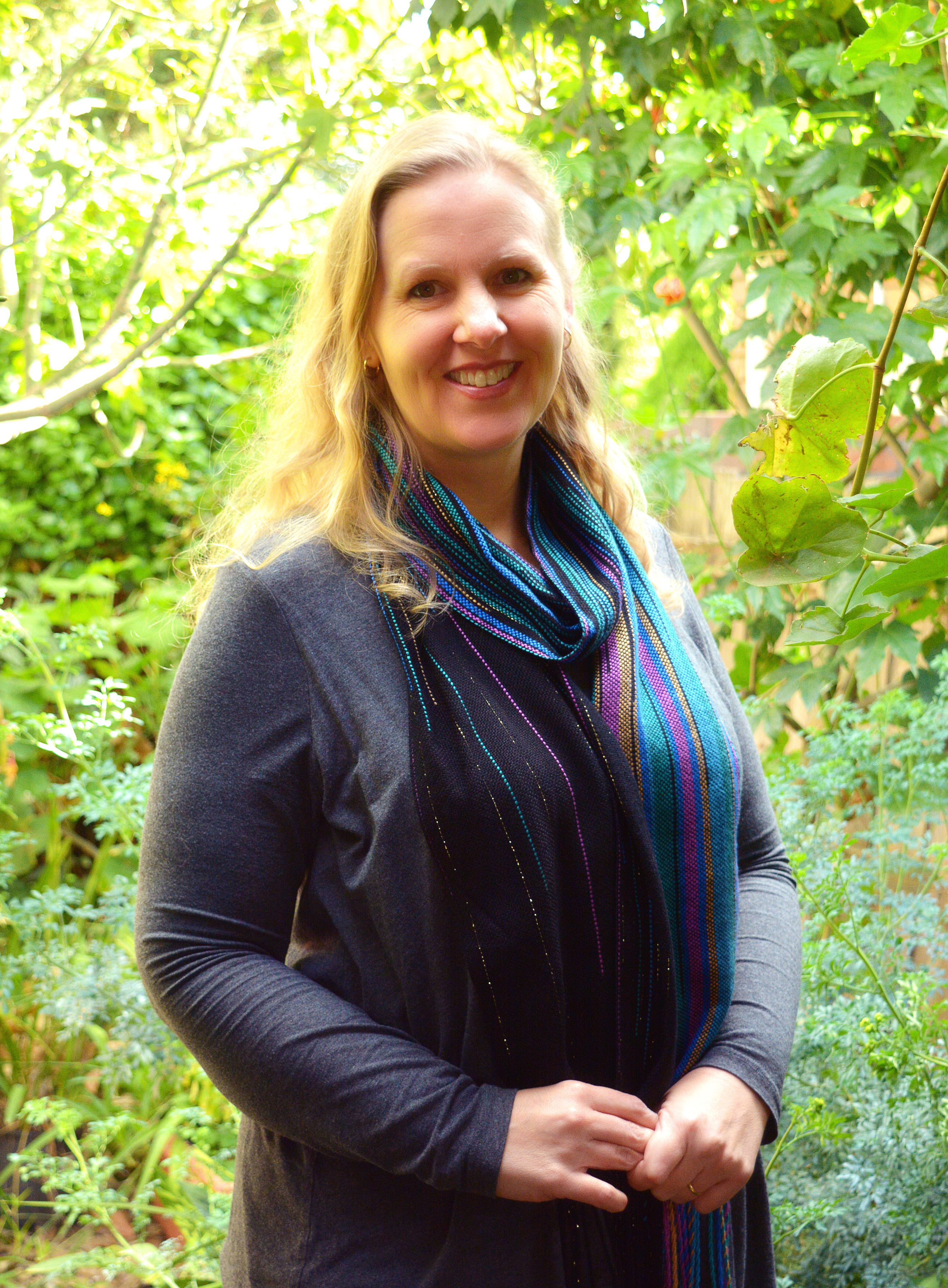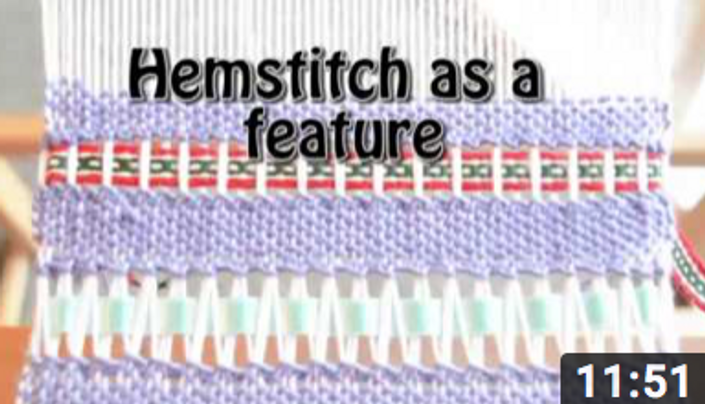 Hemstitching as a feature
MEMBERS ONLY CLASS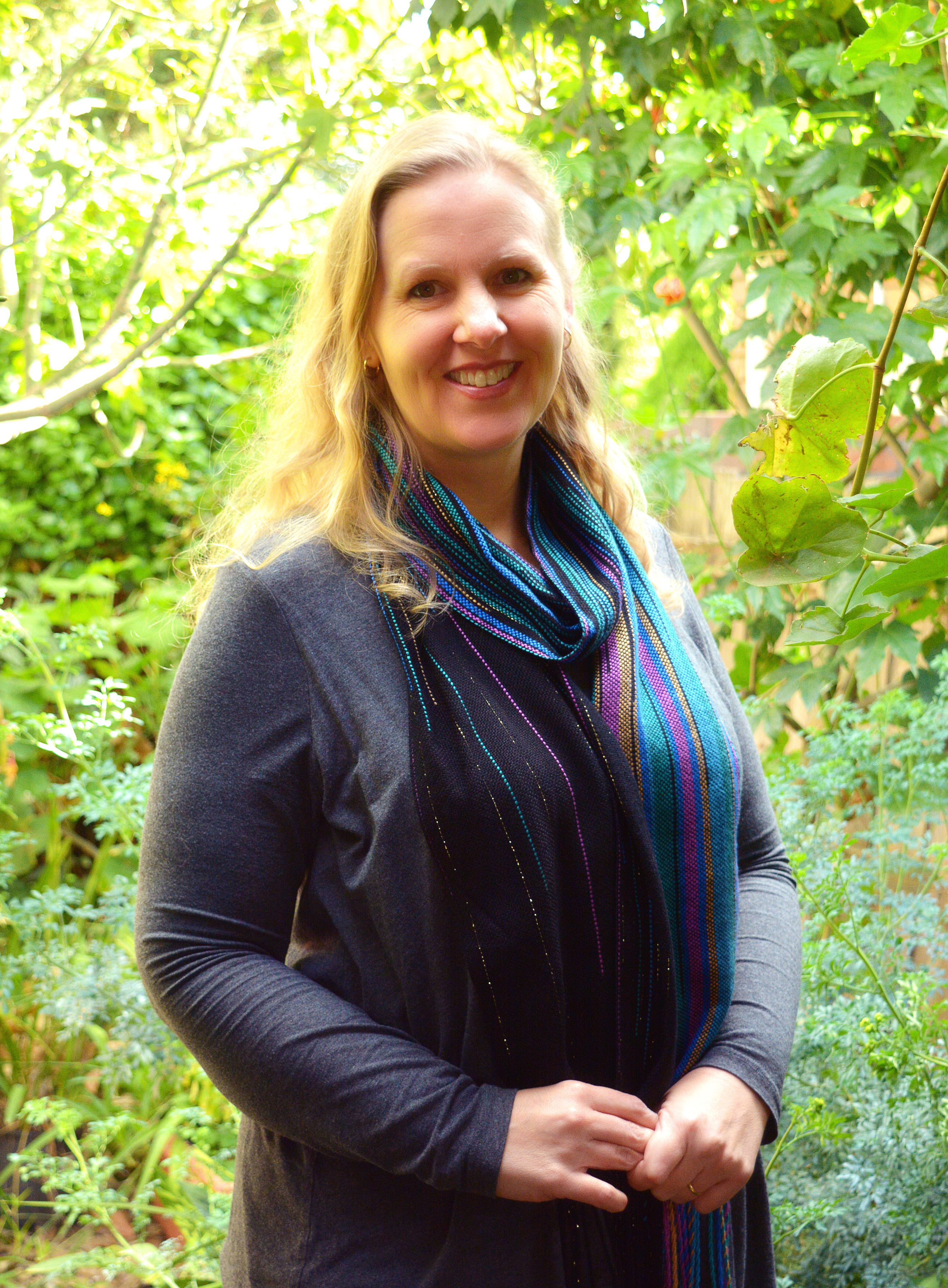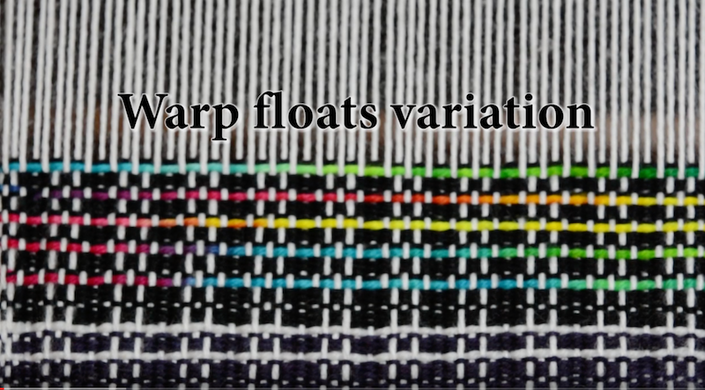 Warp floats variation
Member's only class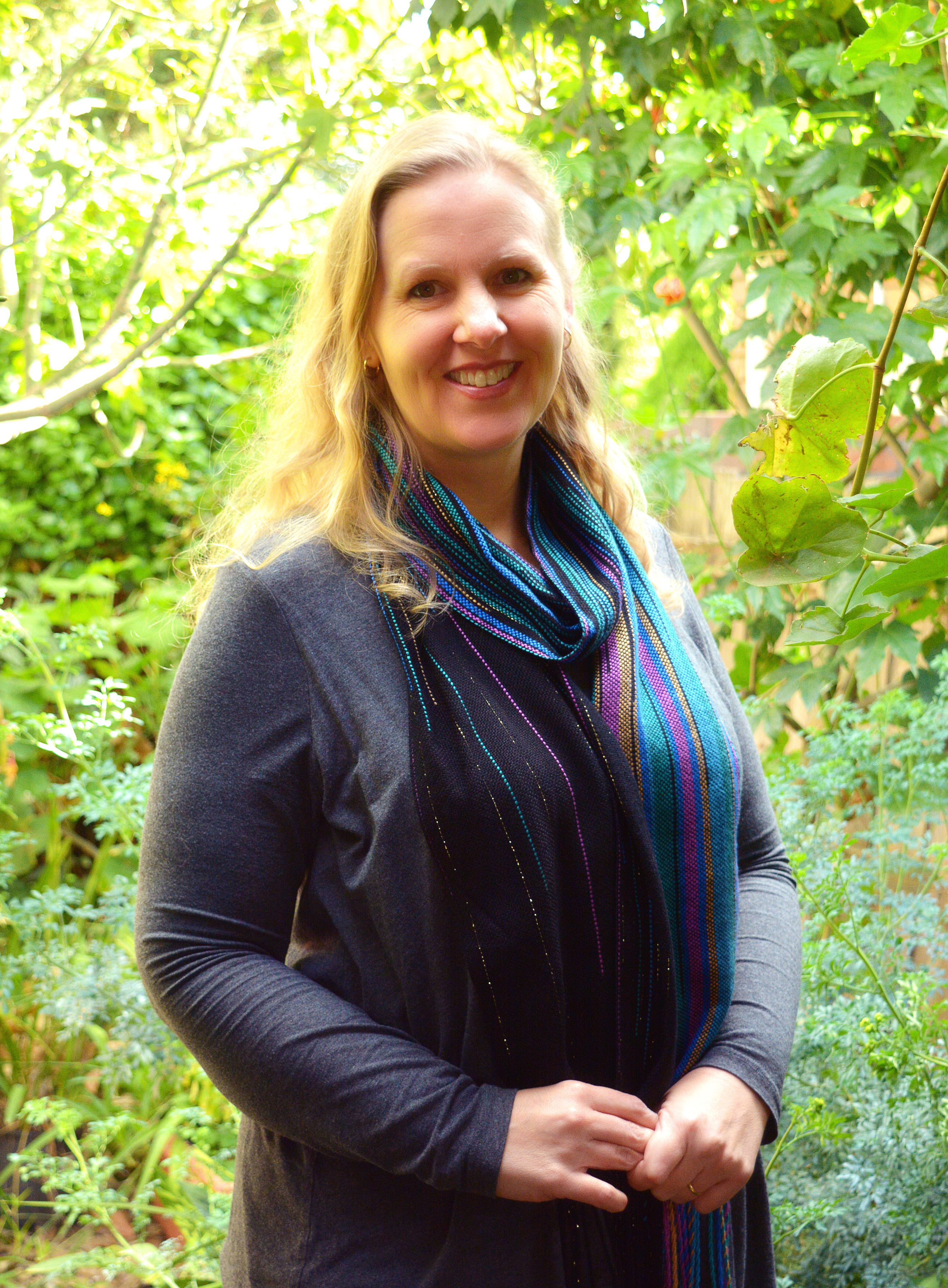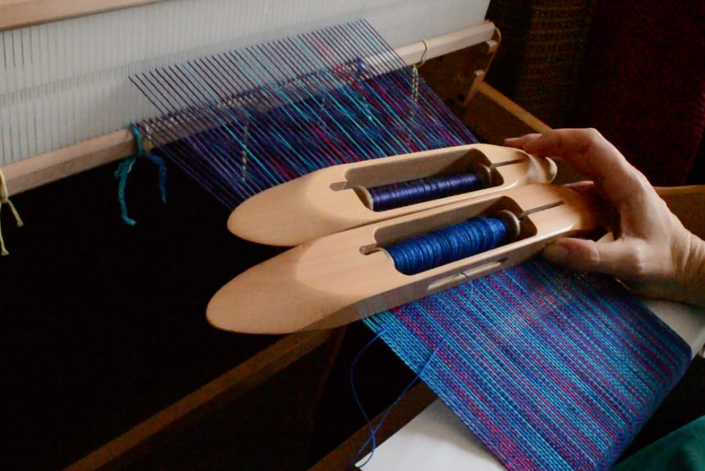 Can I use a boat shuttle with my rigid heddle loom?
MEMBERS ONLY CLASS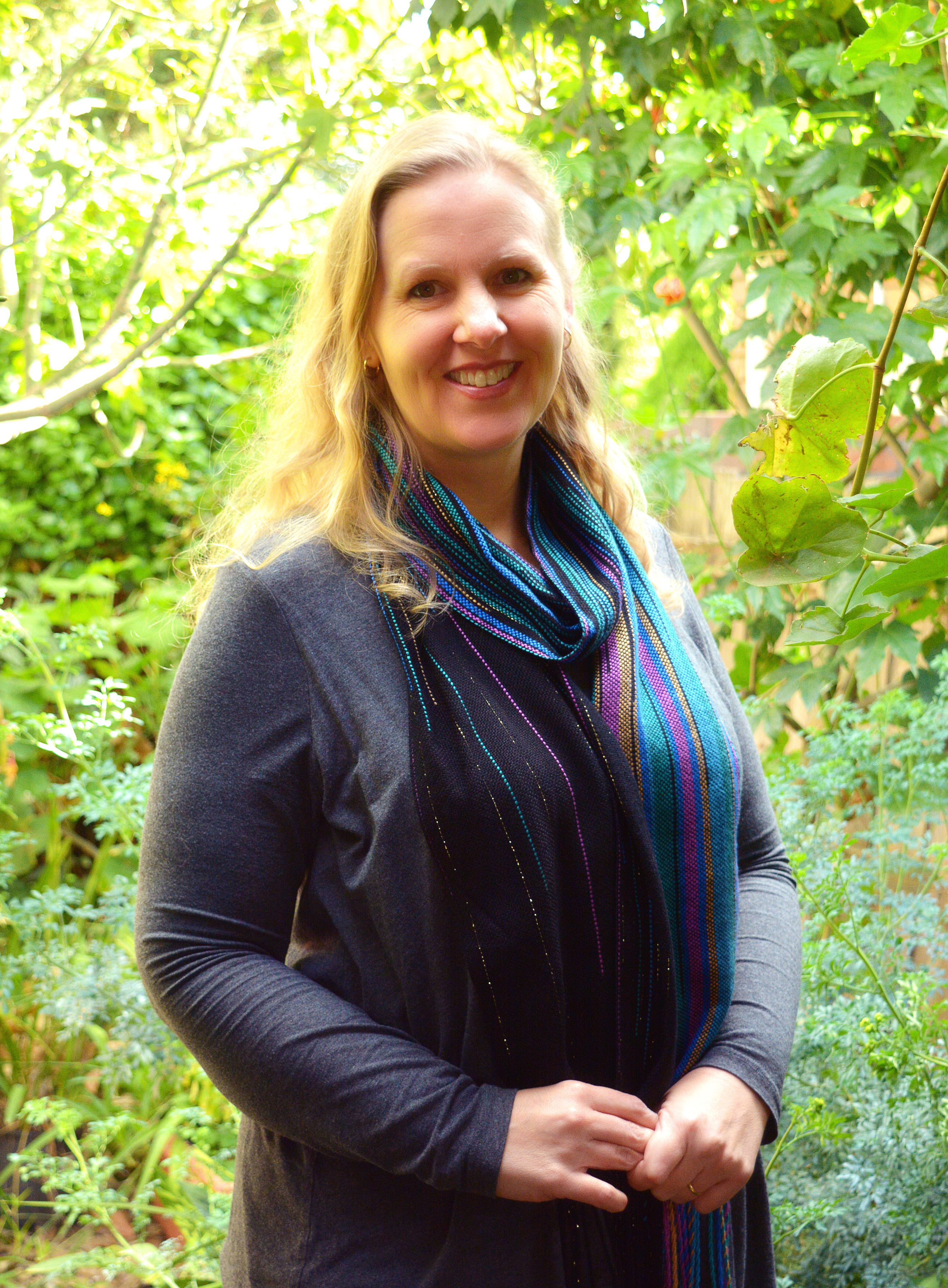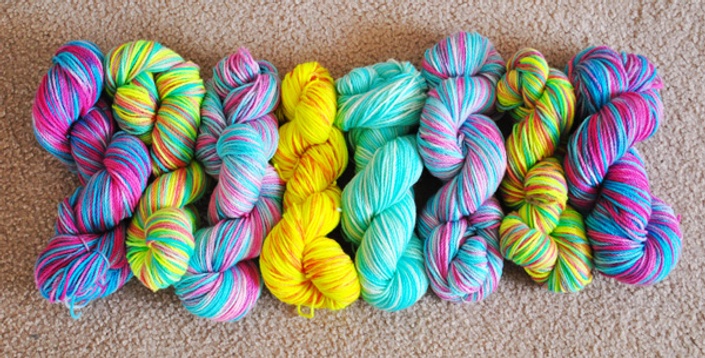 Yarnsub tutorial
Learn how to use this simple but valuable tool!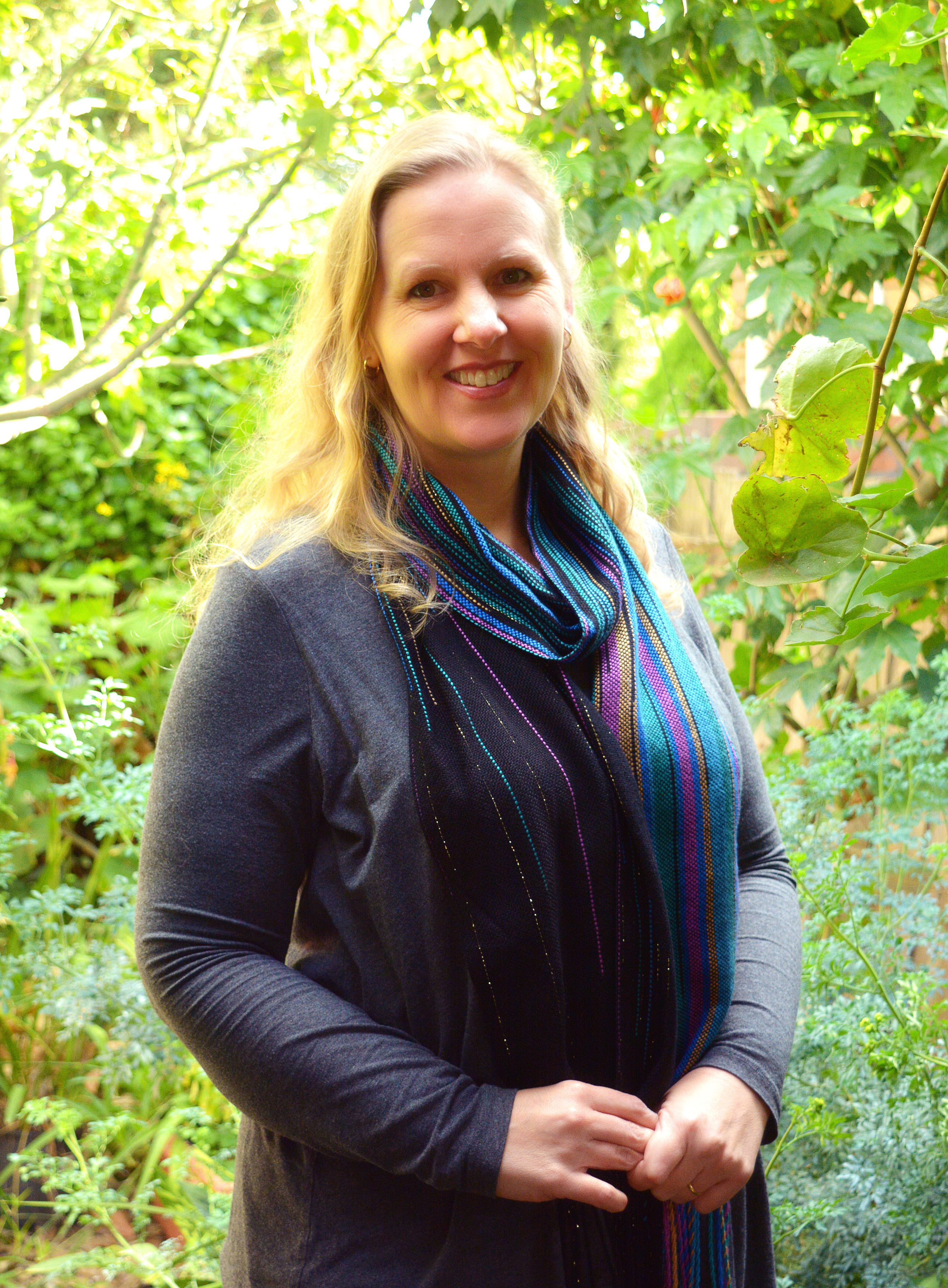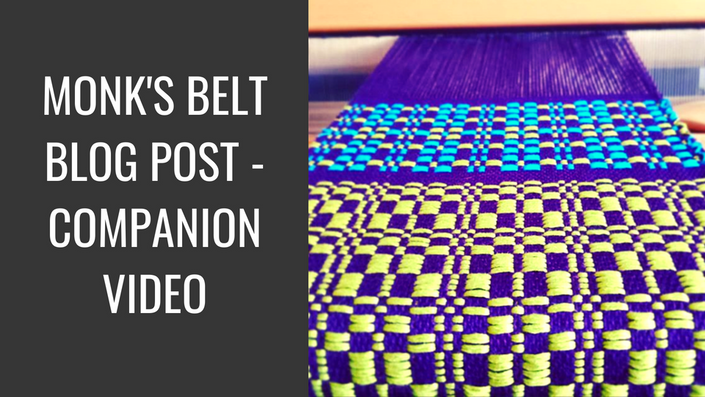 Monk's Belt Sampler Overview
Companion video to my Monk's Belt blog post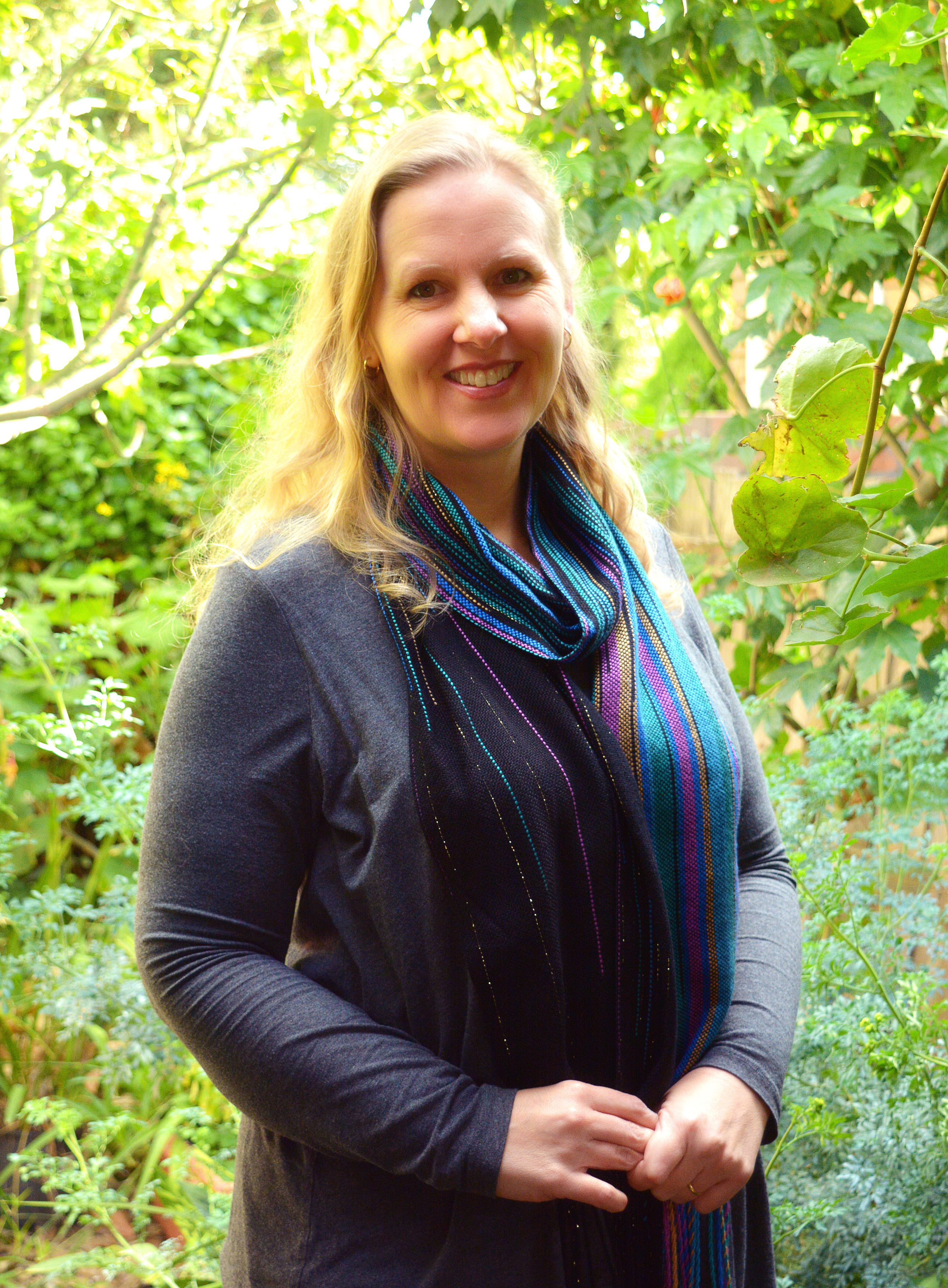 Stashbuster Notebook Covers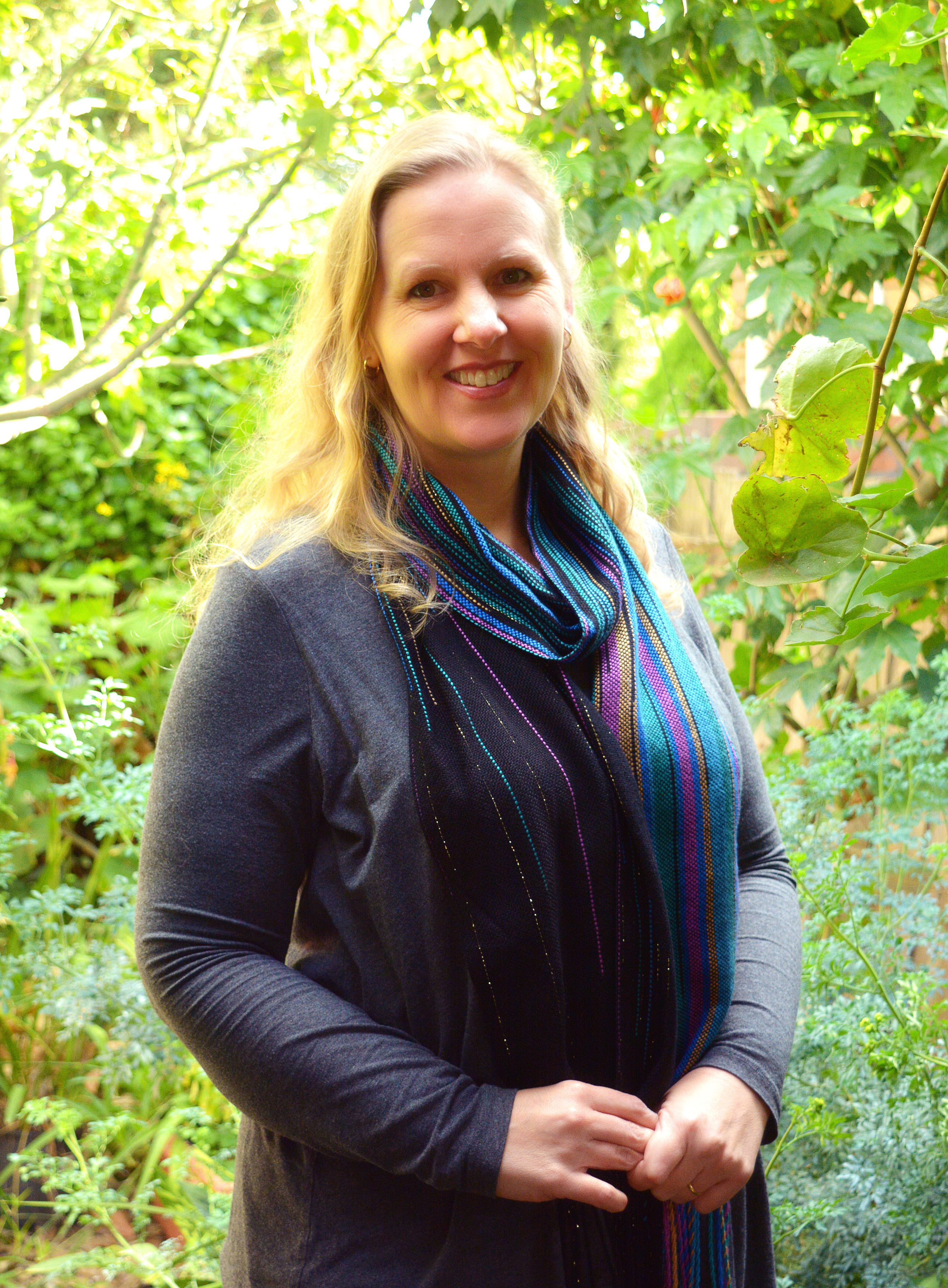 Original Price: $565
Frequently Asked Questions
When does the course start and finish?
The course starts now and never ends! It is a completely self-paced online course - you decide when you start and when you finish.
How long do I have access to the course?
How does lifetime access sound? After enrolling, you have unlimited access to this course for as long as you like - across any and all devices you own.
What if I am unhappy with the course?
We would never want you to be unhappy! If you are unsatisfied with your purchase, contact us in the first 30 days and we will give you a full refund.